This post may contains affiliate links for your convenience. If you make a purchase after clicking a link we may earn a small commission but it won't cost you a penny more! Read our full disclosure policy here.
In the 1950s, when Walt Disney began designing what would become Disneyland, not even he could have foreseen that by 2016 there would be 12 Disney theme parks worldwide. As a young man, Walter Elias Disney, born on December 5, 1901, in Hermosa, Illinois (on the northwest side of Chicago), set out as a commercial artist. From 1919 through 1923, Walt Disney undertook several ventures that all ended in bankruptcy before he cofounded, with his brother Roy, the Disney Brothers Studio in Los Angeles, California (later renamed Walt Disney Studios). The company was located at 2719 Hyperion Avenue for more than 10 years; here, Walt created some of his early successes, such as Oswald the Lucky Rabbit, Mickey and Minnie Mouse, Donald Duck, and Snow White. In 1938, more space was needed, and Disney Studios acquired a 50-acre lot in Burbank.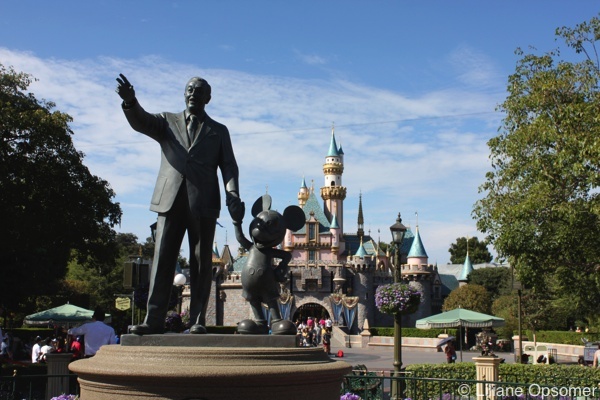 In 1939, Walt won an honorary Academy Award (one full-size Oscar and seven miniatures) for his animated feature Snow White. Classics such as Dumbo, Bambi, and Cinderella followed. During his lifetime, Walt Disney went on to win 22 Academy Awards!
In 1954, Walt Disney set out to fulfill his long-held dream to build a theme park by purchasing 160 acres of land—former orange groves—in Anaheim, about 25 miles southeast of Los Angeles. Construction began immediately; $17 million later, Disneyland opened on July 17, 1955. A total of 11,000 guests were expected, but, due to counterfeit tickets, at least 28,000 arrived at the gates, leading to huge traffic delays and long queues in near-100-degree heat. Many celebrities attended the opening of the park, including Frank Sinatra, Jerry Lewis, Sammy Davis Jr., Debbie Reynolds, Eddie Fisher, and movie star (and future US President) Ronald Reagan.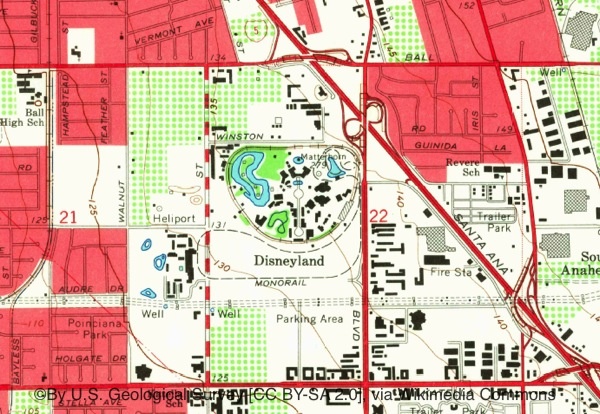 Walt opened Disneyland with the following, now famous, words: "To all who come to this happy place: Welcome. Disneyland is your land. Here age relives fond memories of the past…and here youth may savor the challenge and promise of the future. Disneyland is dedicated to the ideals, the dreams and the hard facts which have created America … with the hope that it will be a source of joy and inspiration to all the world." 
Disneyland was not ready on this first day: Food and drink ran out, the asphalt on Main Street USA was still wet, there was a gas leak at Sleeping Beauty's Castle, and the Mark Twain steamboat nearly capsized when too many passengers were allowed to board.
The park, however, opened to the public, on time, the next day. The landmark Sleeping Beauty Castle, as well as the classic rides (Snow White's Adventures, Peter Pan's Flight, The Storybook Land Canal Boats, the Jungle Cruise, Mr. Toad's Wild Ride, and the Mark Twain River Boat) enticed more than 1 million visitors to come in the first year alone. In 1955, admission was $1, and the cost of the individual attractions ranged 10 to 35 cents. Over the years, Disneyland kept adding new state-of-the-art attractions, and visitors kept returning; since opening day, more than 600 million guests have visited the theme park.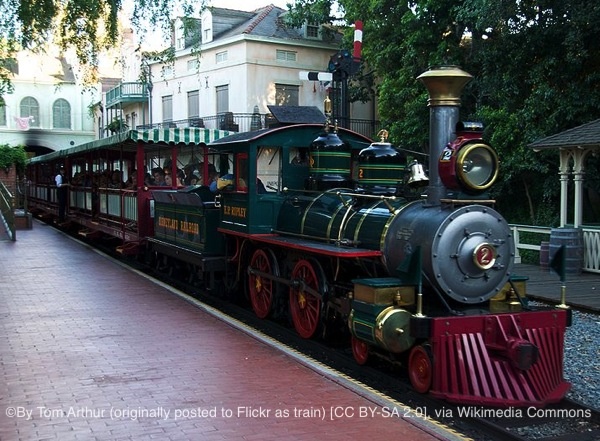 For all there is to see and do at Disneyland Park, check out The Unofficial Guide to Disneyland by Seth Kubersky with Bob Sehlinger, Len Testa, and Guy Selga Jr.
All Disneyland fans should also check out The Disneyland Story: The Unofficial Guide to the Evolution of Walt Disney's Dream by Sam Gennawey. If you enjoyed this post, sign up for our newsletter here.
Photo credits
EP Ripley train: By Tom Arthur (originally posted to Flickr as train) [CC BY-SA 2.0],via Wikimedia Commons
Disneyland Stage Coach: By ljpelletier (1955 Disneyland Stagecoach) [CC BY-SA 2.0], via Wikimedia Commons
Disneyland map: By U.S. Geological Survey [CC BY 2.0 0], via Wikimedia Commons
Sleeping Beauty Castle: Liliane Opsomer
What are your favorite parts about Disneyland? Share in the comments, or on Facebook or Twitter.
Did you like this article? Make sure to share it with your friends! Check below for easy ways to share!
Incoming search terms:
https://www themouseforless com/blog_world/disneyland-dream-walt-disney/
https://www themouseforless com/blog_world/disneyland-dream-walt-disney/#:~:text=In 1954, Walt Disney set opened on July 17, 1955
https://www themouseforless com/blog_world/disneyland-dream-walt-disney/#:~:text=In 1954, Walt Disney set miles southeast of Los Angeles
walt disneys goal
walt disney\s dream