This post may contains affiliate links for your convenience. If you make a purchase after clicking a link we may earn a small commission but it won't cost you a penny more! Read our full disclosure policy here.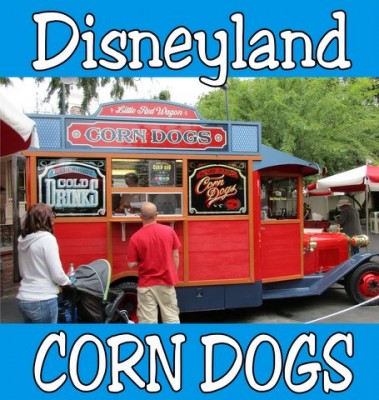 There are corn dogs, and then there are Little Red Wagon Corn Dogs, capitalization definitely intentional. The oft-maligned hot dog is taken to a new level of delicious at Disneyland. But just what is it about Disneyland corn dogs that makes our mouths water?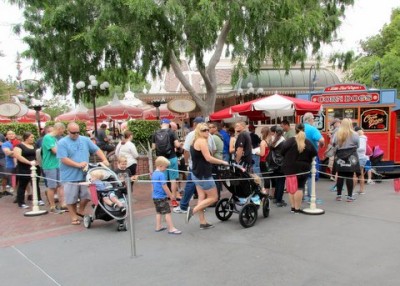 Your nose will lead you to the Little Red Wagon in Disneyland's hub, just outside the Plaza Inn (which has its own famous chicken). True to its name, the wagon is red and easy to find! And while the name may be "Little," the lines often aren't. Around mealtime it definitely draws a crowd.
But the line moves quickly, helped in large part by its extremely limited menu — do you want one corn dog or two? Your corn dog comes with a bag of apples or a small bag of chips by default, but here's an insider secret: you can order a corn dog a la carte and save $2.25 if you only want the main dish-on-a-stick.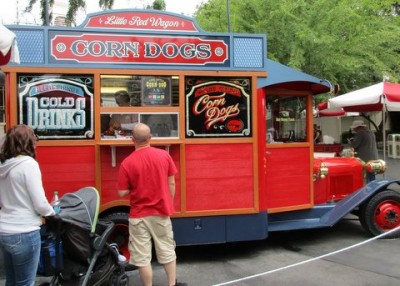 Toppings, napkins, and straws are found around the front of the wagon after you receive your prized meat product. And you will need the napkins!
The corn dogs are large with a hefty amount of breading. No one would ever claim this is a health food, but the dogs are freshly hand-dipped and come out golden and crispy. One advantage of the long line is continuously made treats — each arrives piping hot.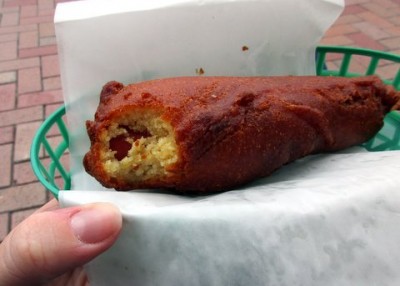 Mmmmm … this will definitely fill me up (no regrets that I skipped the chips)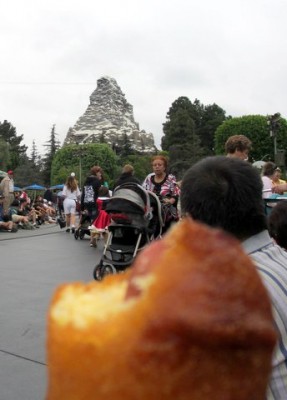 While the Little Red Wagon doesn't have any dedicated seating, you are welcome to take your corn dog feast to the Plaza Inn or Jolly Holiday Bakery tables nearby. My favorite way to enjoy a corn dog is to grab a spot on the Main Street curb and eat it while waiting for a parade.
Have you tried the Disneyland corn dogs?

Incoming search terms:
https://www themouseforless com/blog_world/disneyland-corn-dogs/