This post may contains affiliate links for your convenience. If you make a purchase after clicking a link we may earn a small commission but it won't cost you a penny more! Read our full disclosure policy here.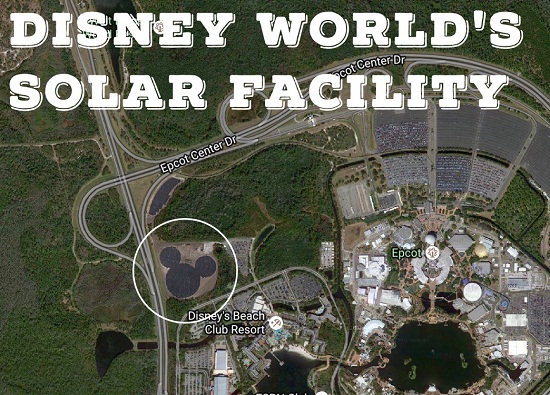 Reedy Creek. The name might be familiar to some die-hard Walt Disney World fans, but to most it sounds like a homeowner development. Its full name is the Reedy Creek Improvement District and is a special district set up with the purpose of providing typical municipal services like power, water, roads and fire protection to a plot of land that straddles Orange and Osceola counties in the middle of Florida. As you may know, this is exactly where Disney World sits.
When planning Walt Disney World, the nearest power and water lines were ten to fifteen miles away, not exactly ideal for the future sight of four world premier theme parks and a plethora of resorts and hotels. So Disney, along with local government, implemented a special district handing all power over to Disney who would then provide municipal services to the area.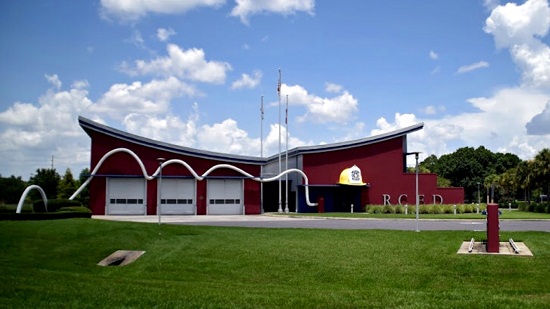 One of the Reedy Creek fire departments. note the Disney flair.
This allowed the Disney Co. to do as they please and get up and running without too much red tape from either Orange or Osceola counties. However, this made them completely responsible for ALL municipal services to the area, no small order.
Eventually power lines went up, roads were paved, and sewer lines were installed around the properties 27,000 acres or 40 square miles. But as things change and Disney World evolves they've continued looking for new ways to provide basic infrastructure as well as limiting their footprint on the environment surrounding the enchanted kingdom.
Enter the Walt Disney World Solar Facility, a twenty-two acre plot housing 48,000 photovoltaic solar panels in the shape of Mickey Mouse's head. It was built by Duke Energy who holds a 15 year lease on the land. Under the agreement Duke Energy provides the facility to create power then sells said power back to Disney World. The solar panels have been online, at least partially, since March of this year. Angie Renner, Disney World's Environmental Integration Director, notes this is a part of their visioning process for future projects.
The facility, at the corner of World Drive and Epcot Center Drive, can produce five megawatts during peak output, about enough to power 820 homes. That might sound like a lot, and it is, but when you take the scale of Disney World into consideration it winds up being a relatively small amount of the required power to keep the kingdom up and running.
The panels used have a capacity factor of around 25% meaning the facility will only be able to crank out said five megawatt max for around one fourth of any given day, assuming it's sunny. Flesh that out and you've got an average of 1,200 kilowatts of around-the-clock power for a total of 10,500,000 kilowatt-hours per year. Based on this, and the average price per kilowatt-hour, the facility should produce around $500,000 worth of juice every year. Reedy Creek District's 2015 electricity bill was about $84 million. All that said, Disney would need a lot more Mickey heads to become self-sustaining using only solar panels.
Luckily for the environment, Disney has been making changes for a while now and the Walt Disney Solar Facility is not their first foray into renewable energy sources.
Universe of Energy at EPCOT has had solar panels on its roof since 1982. Disney also uses solar panels on some wardrobe facilities and the animal nutrition center at the Animal Kingdom. In the transportation department they've changed over their bus fleet from gasoline to R50, fuel made from vegetable oil, reducing their emissions by almost half. They're also constructing a factory that turns food-scraps into electricity and fertilizer; a great idea considering the amount of food waste generated at Walt Disney World.
FUN FACT:
This solar array is not even close to being the largest hidden mickey out there. That honor goes to Mickey's Forest, a 60 acre forest in nearby Clermont, Florida. Originally the site of an orange grove, Disney planted seedlings there in 1992 that eventually grew into the worlds largest hidden Mickey. you can check it out on Google Maps HERE or below.