This post may contains affiliate links for your convenience. If you make a purchase after clicking a link we may earn a small commission but it won't cost you a penny more! Read our full disclosure policy here.

It's the age old question. What's a better vacation option? Walt Disney World vs. Disney Cruise? I went on my first Disney Cruise in 2015 on board the Disney Fantasy. People have often asked me since, whether I prefer to cruise or do Walt Disney World. I always answer with, the two cannot even be compared. Disney Cruises are full of luxury, first class dining & relaxation. Walt Disney World is full of adventure, fun & magic. So I thought I would blog about a summarized breakdown of the two, the pros, the cons, adventure & magic of Disney Cruise vs. Walt Disney World !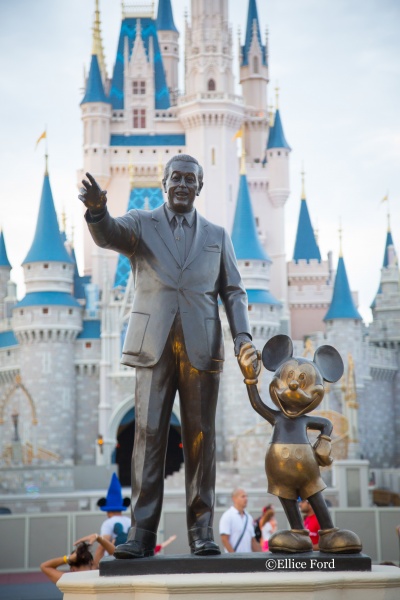 Walt Disney World Vacations
Walt Disney World will always hold my heart. The excitement, the magic, the thrilling rides, it's basically who I am. Cinderella Castle is my eighth world wonder & home to me-it is the definition of magic. While I love Walt Disney World, it is typically, by no means, a relaxing vacation. It's long days full of sometimes long waits, hot temperatures & aching feet. That makes it sound like I don't enjoy it-which you all know is most definitely not the case. All of that is worth it to me when I see that castle, ride my favorite ride, meet my favorite character or have that wonderful meal. When done right, Disney days don't have to be tiring.
I like to go for 12-14 days. This allows us to do every park twice and have a few down days. If you're trying to squeeze all parks & water parks, or all parks multiple times into a few days, yeah, you're going to be exhausted. It's important to allow yourself to take it all in & don't over-schedule yourself. I am a total type A, planner personality. Especially when it comes to my Disney trips. I like to get up in the morning knowing what my plan is & where I'll be dining. That being said, I've definitely had more flexible Disney trips & you'd be amazed how much you'd enjoy those, too.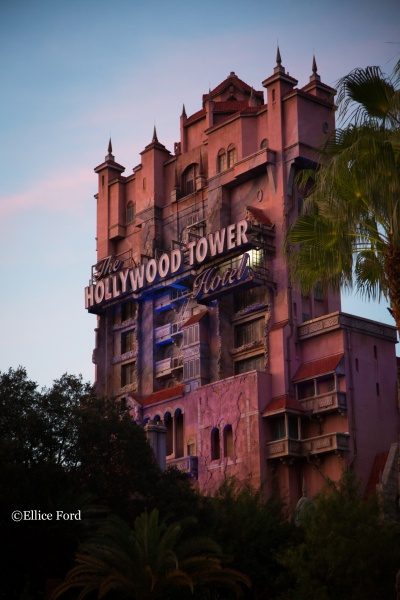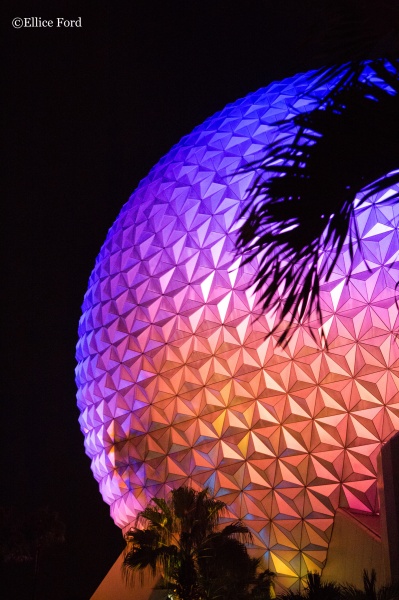 My biggest tip when it comes to Walt Disney World trips is this-enjoy yourself! Don't tire yourself out. Take those relaxing days, have some days unplanned. I don't have children, but I do have a 13 year old sister who has been going to Disney with us since 9 months old. The same applies to both children & adults-stay hydrated, keep cool, and take a nap mid day if you need to. This is one of the major perks in staying on site-you're just a hop, skip & a jump from your hotel, if you do need to rest.
I am typically go-go-go when I am there. I sleep when I get home. But there is definitely room for mid day relaxation when planned right. Anyways…I am getting off topic here. Back to why I love the parks! There is nothing more exciting to me than getting to ride your favorite ride; I love the adrenaline of the thrill rides & the childhood memories & magic the smaller rides bring to me. And let's just talk about the character meals-this is my FAVORITE thing ever. The best/easiest way to meet your fav characters.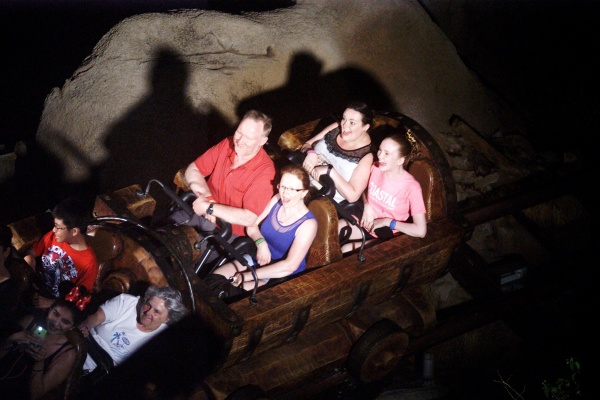 Not to mention, WDW has some of the best dining in the world. Walt Disney World also has some of the best shows, parades & fireworks that you get to take advantage of.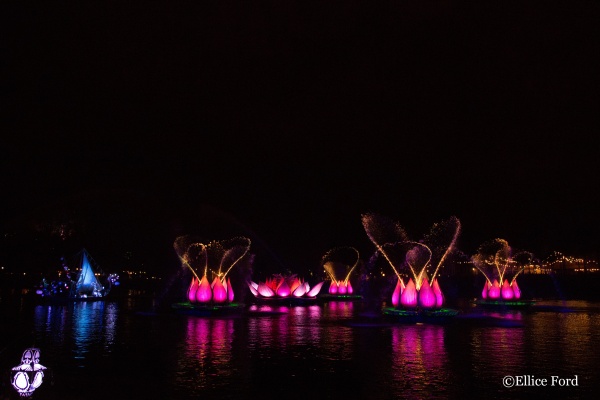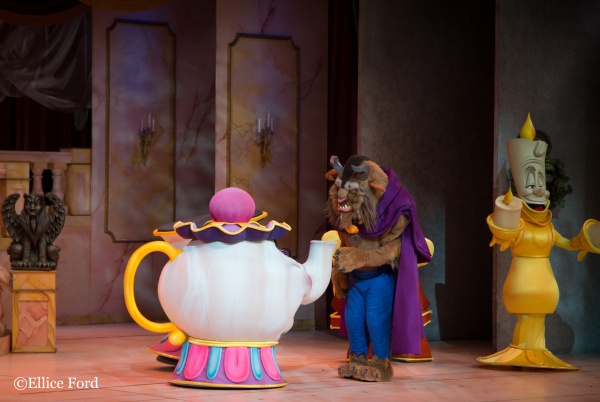 And of course, staying on resort makes a Walt Disney World trip perfect & all things magical. They take care of you-from the moment you touch down in Orlando & hop on Disney's Magical Express to your hotel, to the free transportation on site, incredible mousekeeping staff & fantastic quick service dining-you're treated like a princess (or prince)! For those of us well versed in the Disney culture-and if you're reading this blog, I'm willing to bet you are-Walt Disney World just brings this inexplicable feeling to us all. A feeling that brings out nostalgia, happiness and maybe even a few tears. I have had countless people go on their first trip & come home saying "Ellice…I get it now!" It really is, to put it simply, the happiest place on earth. The list goes on of why every trip I plan is a Walt Disney World trip. Walt Disney World, to me, truly is the happiest place on earth & so full of magic & joy. Walt Disney World is home to me.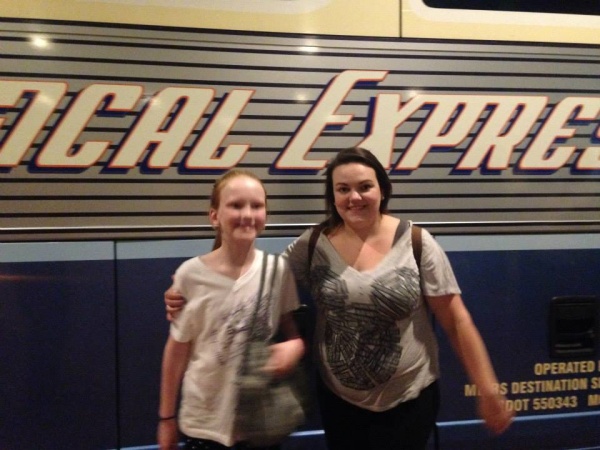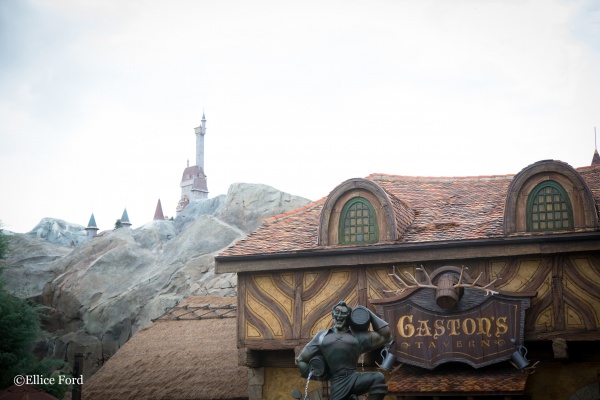 Disney Cruise Line Vacations
So let's talk Disney Cruise Line. This is a blog about comparing Walt Disney World vs. Disney Cruise , after all! Disney Cruises are the hub of relaxation. My sister & I stayed in an inside stateroom while my mom & stepdad had a verandah. If you think an inside stateroom without a window or a view would be boring-you could not be more wrong! We had a "magic porthole" which was basically a live feed of the oceanview & every so often, a character would make a magical appearance! We slept with that thing on every single night, because, how could you not?!
They treat you like absolute royalty & take fantastic care of you. Walt Disney World does too, don't get me wrong. But it's different on the cruise. You're with these people for several days & they get to know you & treat you like their own. The waiters/waitresses do rotational dining with you so they are with you for your entire cruise, and your mousekeeping attendants are the same the entire cruise as well.
For those of you who haven't cruised before, rotational dining basically means that you are on a dining schedule, and each night you dine at a different one of the four restaurants so you get to experience them all. You are assigned a waiter/waitress & a bus boy who join the same schedule as you so they get to know your likes, dislikes & personality. To say they do a phenomenal job would be an understatement. By the end of the trip, you're practically friends. On our cruise, our waitress, Lisa, knew my little sister (9 years old at the time) & her love for all things cheese & parmesan so well that she used to practically leave the parmesan at our table. I sometimes just wanted a plain ole' Mickey Ice Cream Bar for my desert, so that became the running joke of our table. Even if I ordered a "grown up" desert, Lisa would still bring me out a Mickey bar in addition!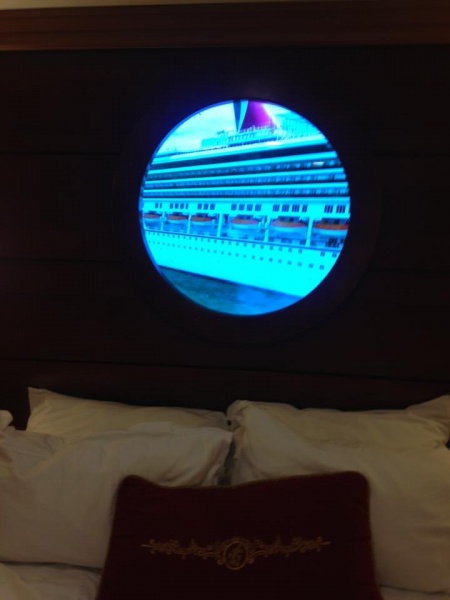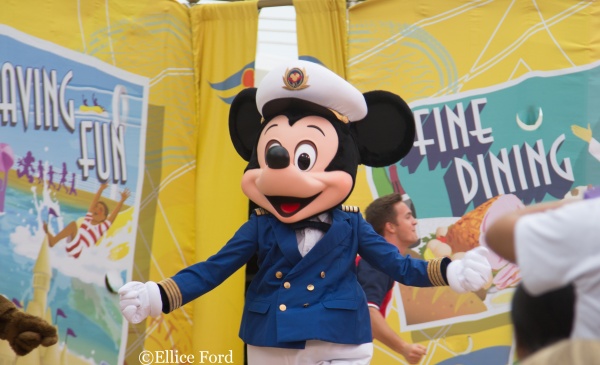 The mousekeeping staff take such good care of your room, laying your daily itinerary on your bed each night, chocolates & towel animals. They get you whatever you need, without hesitation. I could go on for hours, but this is just meant to be a quick comparison rather than a review. Simply put, the staff is phenomenal. And let's just talk about the FOOD for a hot minute. The restaurants are a totally new level that I can guarantee you've never seen before. If you, for some reason, don't like your meal, they'll bring you out another option! Or, if you want to try more than one menu entrée-go for it! I also love that your meals are 100% worked into your cost, unlike Walt Disney World (unless you purchase the dining plan).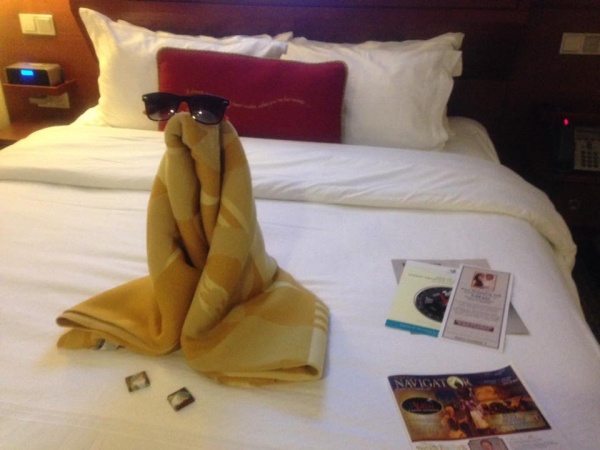 In 2015, we did western Caribbean on the Fantasy visiting Jamaica, Castaway Cay, Cozumel & Grand Cayman in 7 days. I loved getting to explore so many tropical destinations in just one week. I'd take that over an all inclusive any day! And let me just say-Castaway Cay, is pure bliss. Castaway Cay is Disney's private island where you can do tons of thrilling excursions, snorkel or relax. As a Disney fan, I feel like this is somewhat a rite of passage if you decide to cruise. You're visiting Disney's OWN island-how freakin' cool is that?! There's so much to do there. I went parasailing & snorkeling. My family did other things while I checked out the adult only part of the beach. I can't even begin to say how beautiful this island is. A local told me there's only about 20 people living on the island-all employed by Disney-WOW!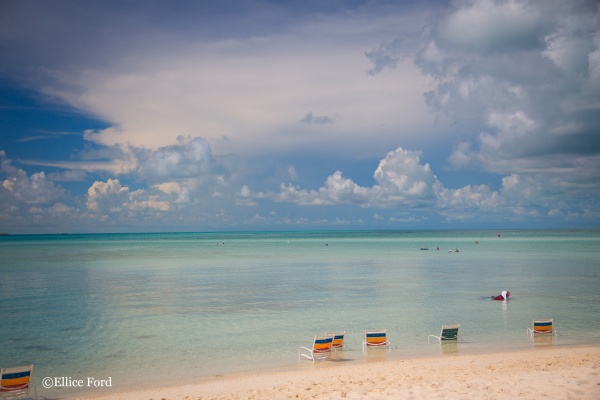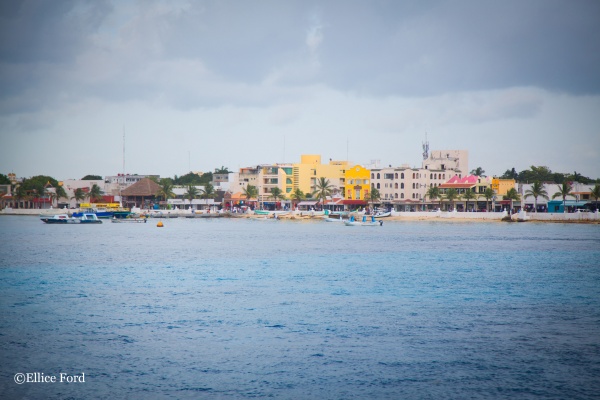 Another thing I simply HAVE to mention. If you think that the cruise ship isn't going to have the thrill of fun rides or fun shows-you could not be more wrong. I bring you, AQUADUCK! This is a high speed water slide that goes out over the ocean and you can see right under you through the clear tube ride! It is absolutely phenomenal.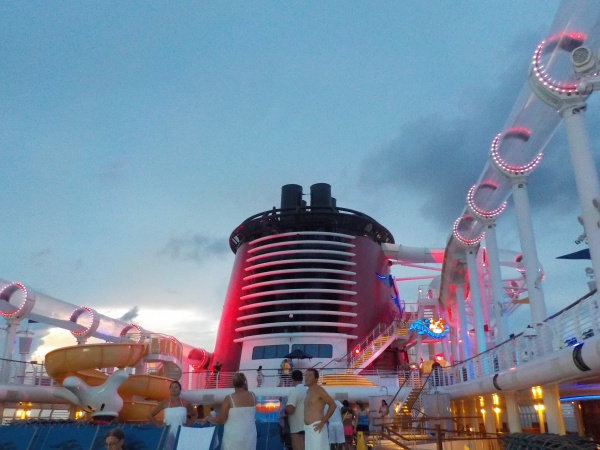 Secondly, the Pirates in the Caribbean fireworks!! One of the BEST Disney shows you'll ever see hosted by Captain Jack Sparrow on the infamous pirate night. Not to mention, there is an onboard theatre with live shows to take advantage of! To summarize, on the cruise, you get to see new places, go on new adventures, while living luxuriously on the high seas. What I love about the cruise, is you can make It as relaxing or adventurous as you wish. There is TONS to do onboard-whether it be a show, craft, margarita mixology, movie in the theatre, adult dance or kiddo dance, the list goes on. Or maybe you just want to check out the kids club or bar options. It's almost overwhelming at first because you want to do it all but you also want to relax. I learned to just relax, and when I was done relaxing poolside or elsewhere, I'd see what was on the go. Same thing goes for port days. So many exciting excursions you can book, or you can do your own thing & call it an early day & head back to the ship. I'm all about the adventure, so when we were in port, I took advantage of the excursions & exploring a new culture.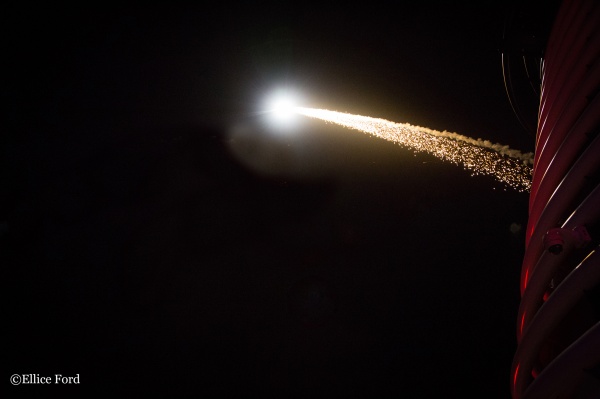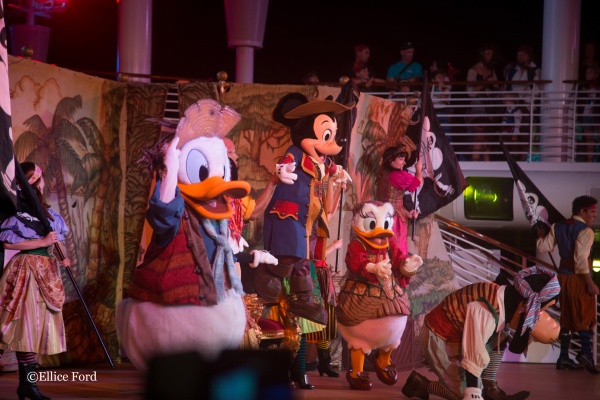 Another thing I love about the cruise is the characters. To me, they add that bit of extra Disney magic to the trip & it's so easy to meet the characters! To be honest, before I went on the cruise, I wasn't convinced I'd enjoy it. I love Disney World rides, I love adventure & being on the go. But I was wrong-I loved both for completely different reasons. So you can see why I'm torn on which I "prefer"-I love both! I love adventure & fun, but I also love to relax & live luxuriously.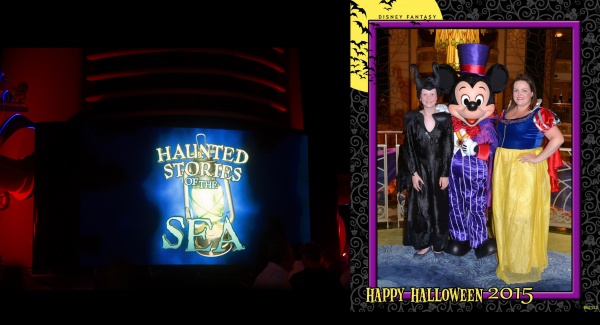 Cost of Vacation Choices
Now it's time to talk cost. It's hard for me to give a quote, because I don't know what works best for your family & options. Disney World packages are entirely dependent on how many days, which resort, dining package, park hopper & other things. Whereas a Disney Cruise is more of an "all inclusive" price + airfare. However,  I can give you a description of what you're looking at, and provide you with links to look for your package costs.
A Disney cruise may "appear" cheaper up front. And yes, the cost you're seeing does include the unlimited food & your room. It does not include airfare, alcohol & tips. The nice thing about a Disney cruise is that it is the only cruise line you can bring your own alcohol on board! I may have bought a few alcoholic beverages, but for the most part, I drank my own. Fun fact! If you are on board a Disney ship & want to book your next cruise with them, there's a HUGE discount!
Whereas, with a Disney World vacation package, you pay a deposit of $200 & the balance is due 30-45 days prior arrival day. Another great thing about WDW packages, is the deposit is fully refundable, or if you decide to switch your dates, even to a year later, they will allow you to do it at no cost. This is something I LOVE about Disney. Right now, I'm in the midst of planning a 2019 trip with my boyfriend. If we decide it's not affordable until 2020, we can get a refund or switch our dates at no charge. This is a major safety net. You only get these perks if you book direct through Disney or (most) travel agents as opposed to a discount site or vacation package site. At the end of the day, when you add in the cost of airfare, tips & miscellaneous expenses, both trips cost about the same, one is not necessarily cheaper than the other. All pricing can be found on the Disney World website or the Disney Cruise Line website.
Disney World vs. Disney Cruise – Which do YOU prefer?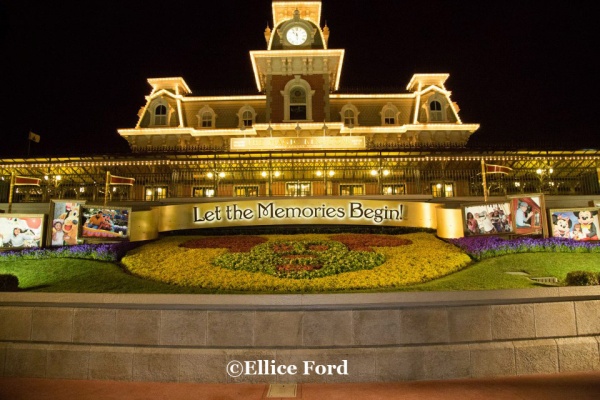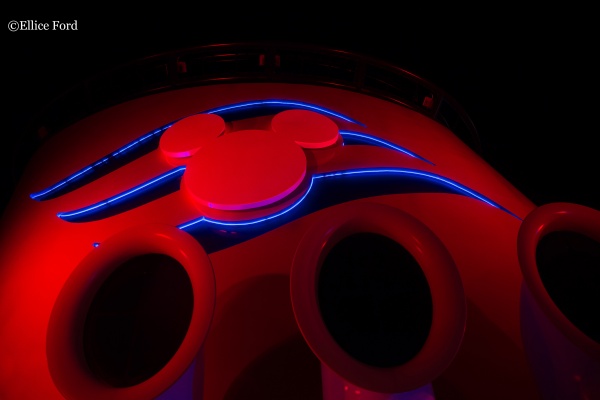 So, that means the question of which you "prefer" boils down to what YOU want. Walt Disney World vs. Disney Cruise? When all is said & done, Walt Disney World vacations will always be home & my vacation of choice. If I won the lottery tomorrow and was told "You can only choose ONE!" I would choose Disney World  without hesitation. BUT I also LOVE cruising & love the adventure & combined relaxation that it brings. I definitely plan to do both more than a few more times in my life!
Regardless of what decision you make when choosing your next Disney trip, you will be guaranteed fun, adventure, relaxation & royalty treatment with either option. One tip I will throw out there is, if you haven't cruised Disney before-you have to give it a try at least once. So the question really is-Where do you want your next Disney adventure to be? Disney World vs. Disney Cruise? Let us know in the comments or on our Facebook page and tell us which one and why.
Did you like this article? Make sure to share it with your friends! Check below for easy ways to share!
Incoming search terms:
disney cruise vs disney parks
https://www themouseforless com/blog_world/disney-world-vs-disney-cruise/