This post may contains affiliate links for your convenience. If you make a purchase after clicking a link we may earn a small commission but it won't cost you a penny more! Read our full disclosure policy here.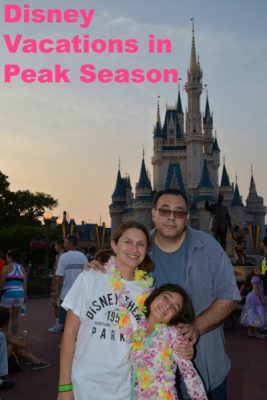 Hot?  Yup.  Crowded?  Yes.  Fun?  You bet!
When I was six years old, my parents took my sister and me to our very first Disney vacation. We went to Walt Disney World during Spring Break. Although we fell in love with this magical place, the crowds were very thick. My parents vowed to never go back to Disney during peak season again, and for the most part, they stuck with that.
Flash forward to several years ago, when my daughter reached school age. We live in an area with a very strict school district, so my husband and I made the decision to only go on vacations when school was out. This meant that I had to learn how to navigate the Disney parks, on both coasts, during peak season.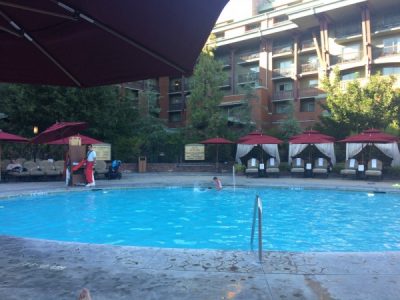 An afternoon dip in the pool can recharge you during peak season
The truth is, despite the crowds, we always have a wonderful time! After all, if peak season was so miserable that no one had a good time, then people would stop going during peak season….and it wouldn't be peak season anymore. I'd like to share with you my top tips for making the most of a Disney vacation during the busy seasons.
PLAN, PLAN, PLAN
When my daughter was pre-school aged, we had Southern California Select Disneyland Annual Passes. We would show up at the parks at around 10:00 a.m., wander about doing what we felt like, and head out of the parks around 2:00 p.m.. Those were carefree days. But to attempt that during peak season is to court misery.
Make a plan, whether you're going to Walt Disney World or Disneyland. Find out park hours. Book those dining reservations the moment you can. In Walt Disney World, know what FastPass+ selections you're going to make before your booking window opens. At Disneyland, decide in advance which attractions you'll grab FastPasses for. If you've never been before, or if the parks have changed significantly since your last visit, study park maps. All of this will save you considerable headaches later on.
PREPARE YOURSELF MENTALLY
And explain it to your traveling companions, too. There is only one thing worse than stepping into a massively crowded theme park: stepping into a massively crowded theme park when you had no idea it would be so crowded. When school is not in session, families flock to Disney parks. Knowing in advance that you will be in a crowded situation can help you to mentally prepare and formulate a plan of action.
The same goes for the weather. My last trip to Walt Disney World was in the heat of summer. We came to the parks with ice cold water bottles hung around our necks, a fan mister, hats, and ponchos. Yes, it was still hot, but we knew how to handle it. If you'll be headed to the parks during the hot and/or rainy season, find out which attractions are indoors. Plan to hit them during the hottest/wettest parts of the day. If you're going to be eating counter service meals, find out, in advance, which of them are indoors.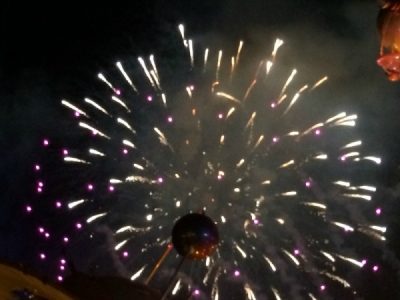 Peak season might mean TWO showings of the nightly fireworks
USE EXTRA MAGIC HOURS/EARLY ENTRY STRATEGICALLY
I remember a few years ago, standing outside Disneyland Park before Early Entry, which is available on certain days to guests staying in Disney-owned hotels. A nice couple was chatting happily about how they were going to use those precious Early Entry hours to go to the Haunted Mansion and Pirates of the Caribbean. I interrupted, explaining to them that those two attractions were not running during Early Entry. Can you imagine if this couple wasted time strolling to two attractions that weren't even open yet? Don't let this happen to you. If you're going to use those extra hours afforded to Disney hotel guests, find out exactly which attractions will be running.
REMEMBER, THE PARKS WILL BE OPEN LONGER!
On a weekday during the Fall, you can expect Disneyland Park to be open from 10:00 a.m. to 9:00 p.m. On the weekends and in the busy summer season, it's not unusual for that to change to 8:00 a.m. until midnight. So even thought there will be more bodies in the park, there will be much more time to explore the park.
At Walt Disney World, the same is true. Parks will extend their hours during summer and holiday seasons. If you factor Extra Magic Hours into the mix, you can get several more hours in the parks during peak seasons then you would normally.
Of course, if you run yourself ragged all day, you're going to be too exhausted to take advantage of those long hours. So plan ahead. Many people find it's a great idea to hit the parks as soon as they open, take a break in the afternoon when they're super crowded, and then head back to the parks for the cooler and less crowded evening hours. Although my family rarely leaves the parks during the afternoon, we find attractions that are long, indoors, and let us put our feet up for a while. We'll also plan to have a leisurely lunch in an air conditioned restaurant while the lines are building up at the rides.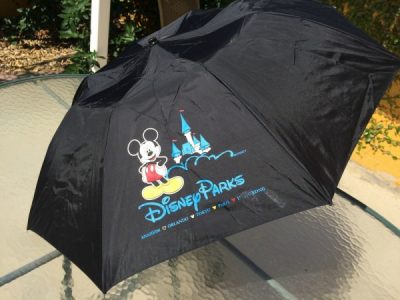 Rainy season?  Plan ahead!
SPECIAL ENTERTAINMENT IS YOUR FRIEND
Disney tends to roll out special entertainment during peak seasons, and often expands existing entertainment so there are more showings. If you really get excited about shows, parades and fireworks, going during peak season might be worth it for that alone. And if you don't really care for that stuff, try heading to headliner attractions during the showings of the special entertainment. When throngs of people are watching Wishes (or the upcoming new Happily Ever After fireworks show) at the Magic Kingdom, you may find short lines at Space Mountain.
So, there you have it. Plan, manage your expectations, use extra time in the parks strategically, enjoy the extra hours and entertainment, and you can have a fabulous time in the Disney parks during peak season!
What are your best tips for how to successfully vacation during the peak season at Walt Disney World or Disneyland? Share them in the comments!