This post may contains affiliate links for your convenience. If you make a purchase after clicking a link we may earn a small commission but it won't cost you a penny more! Read our full disclosure policy here.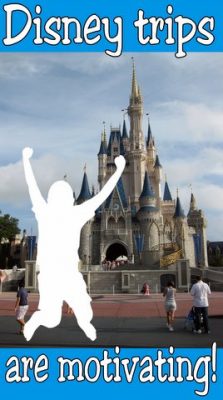 Several years ago, I came home from a great vacation with an unwanted souvenir — knee tightness and pain. I hobbled around in vain for a couple of weeks. I hoped the swelling would magically go away on its own. What made me finally break down and call the physical therapist? The idea of not being able to walk comfortably on our Disneyland vacation, only five months away at the time.
When the drills made me ache and the exercises got tedious, I persevered by focusing on walking down Main Street, pain-free. I thought about keeping up with my kids, and not spending every night with an ice pack and ibuprofen. Having a goal kept me determined to meet the challenge. Disney trips are motivating for me!
This experience got me thinking about the power of Disney as a tool to motivate you or someone else. Take a look at some examples of ways to use a Disney trip to keep your chin up through something difficult, or give you the determination to make life changes.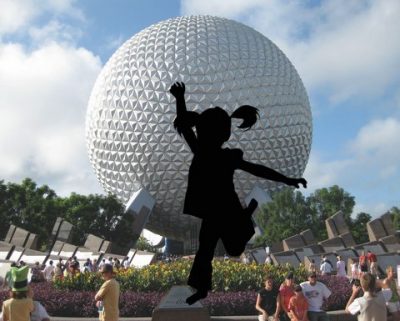 Dragging your heels on potty training? An upcoming Disney vacation might inspire you to power through the obstacles, and get your child completely diaper-free before the trip.
Struggling to follow through on financial resolutions? Saving toward a Disney vacation can give you the confidence to work on other areas of your budget. If you sacrificed to go to Disneyland, what else could you find a way to sacrifice for?
Toughing it out through a traumatic personal event? Trying to keep your head above water during family drama, medical problems, the busy season at work, or anything decidedly un-magical? Having a Disney vacation on the horizon to can give you something to look forward to.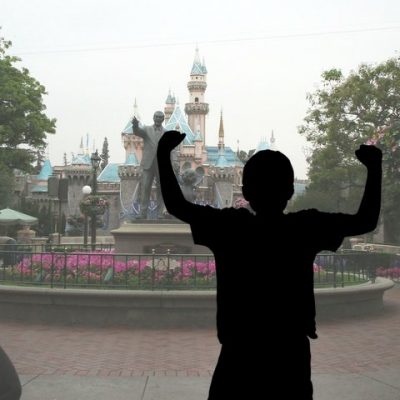 Kids turn up their noses at vegetables, or don't want to drink their milk? Remind them how eating healthy food can get them closer to one of those magic height requirements. Then they can ride something new on their next trip.
Trying to get in better shape? Much like my knee problem, the promise of walking more easily around Disneyland without wincing or wheezing can give you a goal to work toward. Many people run their first distance race at a Disney park, because the location inspires them to train outside of their comfort zone.
Physical therapy — combined with rest and time — made my knee strong enough for four non-stop days at Disneyland that next spring, and several vacations since. I'm grateful that my Disney trip inspired me to take good care of myself.
Disney trips are motivating — how have they motivated you? Share in the comments. 
Did you like this article? Make sure to share it with your friends! Check below for easy ways to share!