This post may contains affiliate links for your convenience. If you make a purchase after clicking a link we may earn a small commission but it won't cost you a penny more! Read our full disclosure policy here.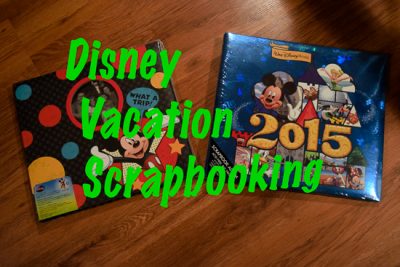 Disney Vacations are truly magical experiences. Beyond the actual activities during the trip, some of the magic comes directly from or is heightened by the anticipation that planning a trip can bring. But what about really capturing those memories so you can return to them for years to come? Scrapbooking can be a great way to not only preserve your vacation memories, but also actively re-live them. Keep reading for some tips on making the most of your Disney scrapbooking, while saving some money in the process.
You Can't Have Too Many Pictures
First, come home with as many pictures as possible. With digital photography, there is no problem with taking a bunch of shots to make sure you get the perfect one. Also, Disney Memory Maker can supplement the pictures you take with ride photos and other great shots at special landmarks and character greetings. I would recommend both taking a ton of your own pictures and stopping at as many PhotoPass locations as possible (they will also take pictures with your camera).
Bonus Tip: If you use Memory Maker definitely take advantage of the editing features to add borders and stickers to your pictures.
One important note for pictures you take yourself. If you are planning on printing pictures check your settings before your trip, especially if you are using a phone camera. Sometimes to save memory the resolution settings can be lower than what is recommended for printing, and the aspect ratio is often different than a traditional 4×6. Checking this ahead of time can save you a lot of energy later on.
Utilize Free Items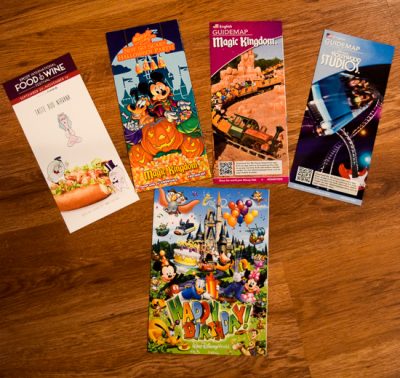 While it sounds crazy, there are a bunch of free or "bonus" items you can easily use for scrapbooking. First among these are park maps and special event guides. These are the things you can pick up just about anywhere, and will probably use regularly throughout your trip. However, you shouldn't just pack up the map you've been carrying around all week at the end of your trip – get an extra copy of each of these to pack up and bring home without using so it is still in good condition.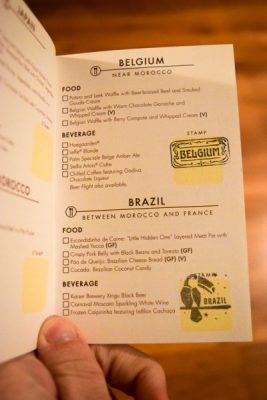 During some of the special events, especially in Epcot, you can get these interactive guides as well.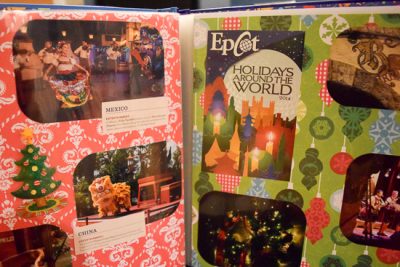 We have liked to use some of the maps and guides as titles and captions for pictures. For this section, we captioned the description of the special performances for Holidays Around the World with the pictures of those activities.
Another set of free items that can really accentuate scrapbook pages are Sorcerers of the Magic Kingdom cards. These can provide a ton of fun during your trip, but you can also accumulate a bunch of cards, and even some duplicates, so you won't even hinder future play by using them.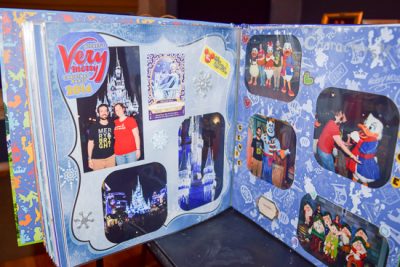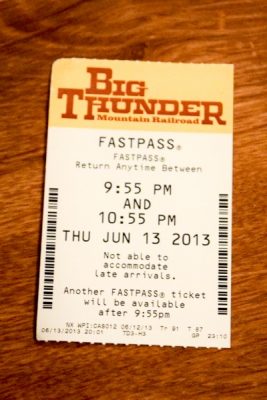 While regular visits to Walt Disney World will no longer include paper Fastpasses, you can still get them at Disneyland, and if you have some extra ones after your trip they are a fun addition to scrapbooking.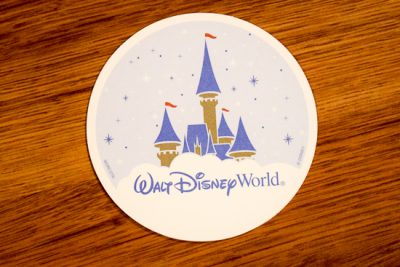 Also, a few items can be free if you are staying in a Disney resort hotel. These coasters are from our hotel one trip, and after each trip we are mailed one of the sketches, which is a perfect end to a scrapbook.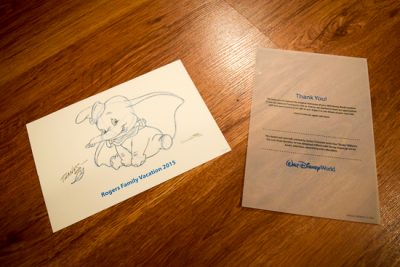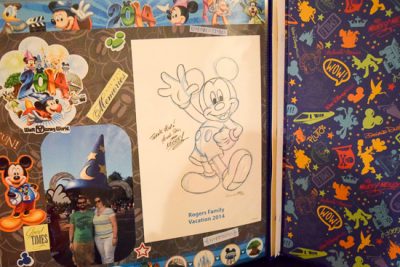 Don't Throw That Away!
These are items that aren't exactly free, but are a re-purposed item. For example, several of these were holding trading pins we bought as souvenirs, but they can easily be trimmed to use in scrapbooking. Also, the bracelets for the special parties are often specially decorated and can easily be re-purposed. There might be other moments or events from your trip that have items like this, and you should definitely hold onto them.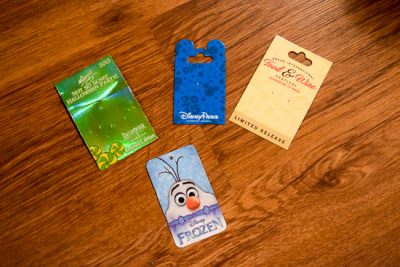 While these are, again, not used as much with Magic Bands, if you have Key to the World style cards, AP Cards, or other such items you should definitely hold onto them after you can't use them in the parks anymore.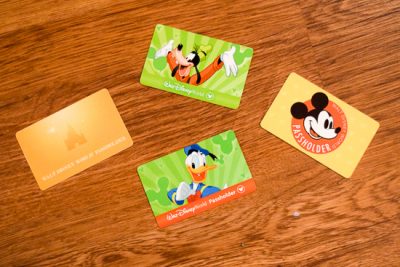 If you are like me, you get added to a lot of random mailing lists, and one of those tries to get me to join the Disney Movies Anywhere club. While I'm not planning on joining, I did keep the stickers they sent so I can accent some future character meet and greet photos with the stickers.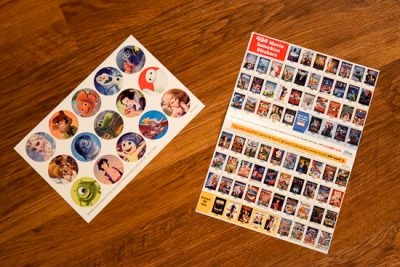 Watch Out for Deals
If you have a car on a trip to Walt Disney World, I would always recommend a trip to the Disney outlet for great deals on souvenirs. On one such trip, we found some of these year specific scrapbook kits at a huge discount.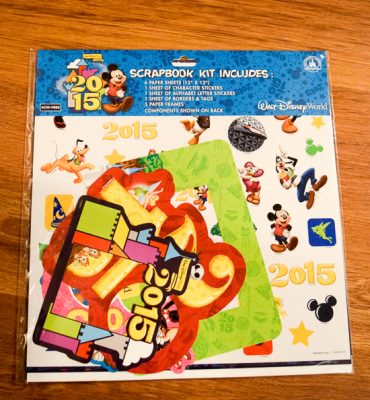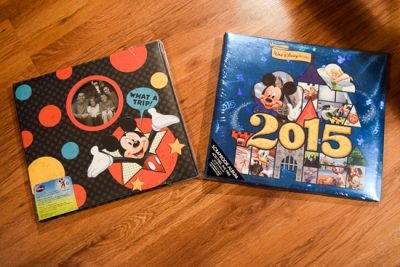 We have found others at our local Disney Store and have taken advantage of big discounts and coupons at Michael's for other books, paper, and stickers.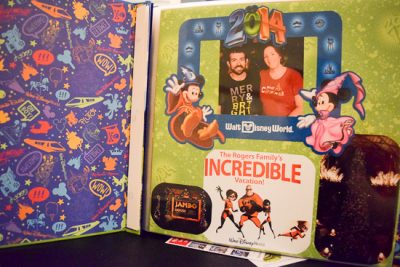 So if you are about to go on your first trip, or don't know what to do with the box of pictures and keepsakes from a trip you took 15 years ago, definitely give scrapbooking a try, and keep the magic and the memories alive.
What are your tips for those looking to scrapbook their Walt Disney World memories? Share in the comments!
Incoming search terms:
https://www themouseforless com/blog_world/disney-scrapbooking-tips/