This post may contains affiliate links for your convenience. If you make a purchase after clicking a link we may earn a small commission but it won't cost you a penny more! Read our full disclosure policy here.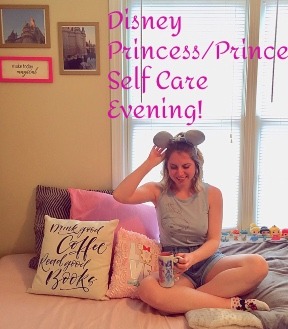 Welcome all Disney Princesses and Princes! During this time, it's really easy to be swallowed up by all the negativity that seems to follow us everywhere, no matter how much we try to avoid it.
Nowadays, it's easy to become very rundown due to stress and over-exhaustion. We need to be careful to not let these things overpower our lives. Every now and then we need to shut off the phones the television, and frankly, the entire outside world. What better way to do this then having a night filled with all the magical aspects you love while also taking care of yourself?
I recently had a "Disney Princess/Prince" themed self care evening, and it was one of the best things I could have ever done. It really helped me escape, and I could feel myself physically relax and de-stress. While I try to do these things a little bit each day, I specifically set aside an evening to do this, and it was amazing. Here are some ideas you can do when having a royal Disney Princess/Prince self care evening!
1. Brew a cup of tea in a Disney mug
It can be tea, coffee, hot chocolate, lemon and water, etc. Whatever hot drink (or cold) helps you to rejuvenate your soul, make sure to include it! For some reason, my favorite drinks always taste better in a mug that I absolutely love, so I will use a favorite Disney mug that I have! This Disney Princess one is a mug that I use quite often!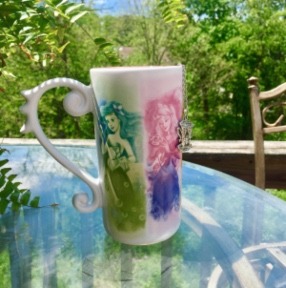 2. Candles
Candles always present a sense of calm and wonder and magic. They make you feel cozy and like you are in your own little world. I LOVE candles. If you have a favorite candle, definitely light it to create a relaxing and cozy atmosphere. Obviously, usually ones that contain your favorite scents are the best ones. However, if you have a candle that is very aesthetically pleasing, you can use that one too! If they smell good as well, that's a bonus! One of my favorite candles is named Shipwrecked! It smells so magical and seems to make everything sweeter!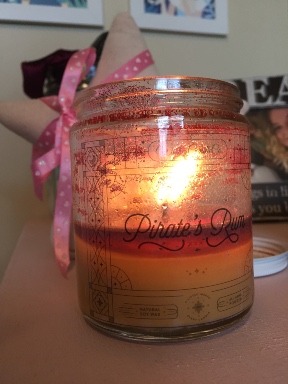 3. Home Spa Essentials
This might seem like a given, but it ALWAYS helps every single time I have an at-home spa evening. I use face masks all the time, and doing something simple like painting your fingernails or toenails your favorite color can really help. You can do anything you'd like: hair masks, pedicure, body scrub, take a bath…This is  simple, but it honestly does wonders. (Editor's Note: If you have anything from Basin, that would be a fun Disney tie-in!)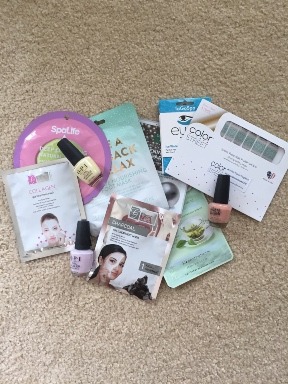 4. Music and Ambiance
To specifically bring some Disney magic to your night, you can listen to ambiance music that brings you right into the Disney parks! There's different options as to what you would like to listen to. I listen to a lot of Disney parks music, which I easily search for on YouTube. There's tons of videos that contain music from the parks that you can listen to. Something else that I do for relaxation is watch different LIVE stream replays and videos that contain excellent Disney park videos. (I will literally watch videos of people just walking around the parks; no talking or anything. I just enjoy the sights and sounds of everything.) You can listen to Disney music or watch a Disney movie too. (Anyone else obsessed with Disney+?)
5. A Cozy Setting
You want to be surrounded by a place you feel safe in, particularly that provides things that you enjoy and love. Now, I know that at first that might seem silly. However, when you create a beautiful and cozy space that includes things that you love and provides an aesthetic that relaxes you, it's much easier to have a low-key evening where you are trying to recuperate. For instance, one of my favorite spots is my office where I have many Disney themed prints hung up all over the walls that provide a colorful atmosphere. I also have a couch that contains many pillows in colors and designs that I enjoy, and they provide a comfortable and happy atmosphere!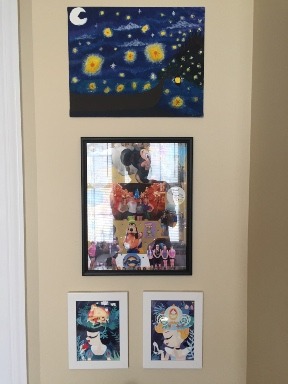 6. Something Comfy
I usually just lounge in a large t-shirt and shorts or sweatpants. That is what my pajama collection consists of most of the time. However, sometimes I like to break out matching sets of brightly colored pajamas, especially on days where I'm feeling a little down. Break out those matching sets or special cozy PJ's that you don't wear that often! (Or your Disney jammies!) Wear something you feel comfy and confident in!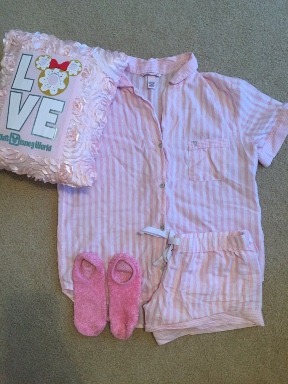 7. Surround Yourself with what makes You Happy
Ultimately, you have to surround yourself with what puts a smile on your face. What might work for someone doesn't always work for you and vice versa. While these little things are material, these things can help. When you surround yourself with positivity and things that make you happy, such as lighting that favorite candle or decorating a special space, it can really lift your mood. Bring some Disney magic into your night of self care.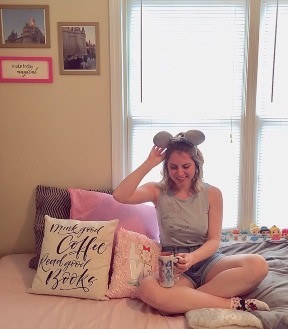 What are some Disney aspects you can bring into your self care evening? Share your thoughts in the comments, or on Facebook or Twitter!
Did you like this article? Make sure to share it with your friends! Check below for easy ways to share!
Want to visit a Disney Destination? Contact The Magic for Less Travel for more information and a free, no-obligation quote.

Incoming search terms: