This post may contains affiliate links for your convenience. If you make a purchase after clicking a link we may earn a small commission but it won't cost you a penny more! Read our full disclosure policy here.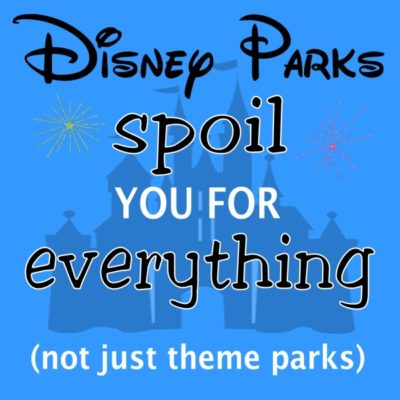 It's no secret that visiting a Disney park can forever spoil you for other theme parks. After you've encountered Mickey-white-glove service and entertainment, it's hard to see other amusement parks, local fairs, or rides in the same light. But do you realize that your cherished vacation has actually ruined experiences far beyond the fantasy realm? In real life too, Disney parks spoil everything with their excellence. Here are four big examples: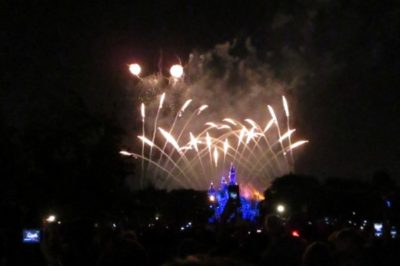 Fireworks
Once you've seen Disney do pyrotechnics, it's hard to go back to your local fireworks show. Most municipalities do fireworks two or three times a year — Fourth of July, New Year's Eve, and maybe a local event. Walt Disney World fires off bursts every night between their four theme parks. Disney fireworks look great above Spaceship Earth, the Chinese Theater, and especially Cinderella Castle, with music and projections adding to the show. It would be unfair to ask your city to put forth the same effort … but we still judge all firework shows against the gold standard.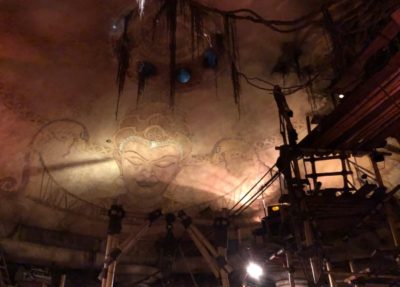 Indiana Jones Adventure at Disneyland feels like a working archaeological dig, with flickering lights, sounds, and interactive elements
Lines
The Motor Vehicle Department. The post office. Any food venue. Most events or fairs. All of the above make you ask, "where is my FastPass for this?" Disney gives you a posted wait time before you enter a queue, decorates the waiting areas to the theme, and pipes in friendly music. Almost all give you shade. Wouldn't you love it if government offices had a FastPass line? Some companies and offices are helping us skip the lines with mobile ordering, filling out paperwork ahead online, or offering reservations, but we know where their inspiration comes from!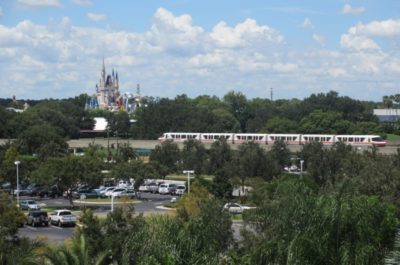 Transportation
Would you like to visit the Magic Kingdom by bus, ferry, or monorail? Go from Epcot to Hollywood Studios via Skyliner, walking, or boat? Avoid renting a car? Disney can help you with any of that. Disney's fleet of vehicles travel by road, air, track, and water, and they arrive clean and reliably. I can't think of many places in the world that provide so many options to move you from point A to B — and even make the journey part of the experience. I can't be the only one who rides the monorail just for fun, right?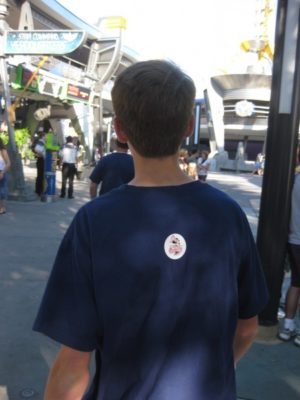 Employees
There's a reason former Disney Cast Members are in demand at other companies. Disney trains their people to a higher level of service than most large employers, letting them go above and beyond as a normal activity. I'll illustrate with two personal stories. First: A skillful Cast Member plants a pink Minnie Mouse on the back of my 15-year-old son (above) at a ride exit and gives his little sisters an exaggerated "shhh!" as they giggle. We let him wear it for the next two attractions before letting him in on the joke. Second: My daughter has already handed over her trading pin but agonizes over which of two to pick from the Cast Member's offered lanyard. With a wink at me, the Cast Member plucks them off, proclaims that it is "two pins for one" day, and hands her both.
It's not hard to see why we keep visiting Disney parks. They represent some of the things we hope for in real life: a great show, a pleasant wait, reliable transport, and friendly service. Disney parks spoil everything else because they aim high and succeed at making us smile!
What daily activity do you wish could get Disney-fied? Let us know in the comments or on Facebook or Twitter!
Did you like this article? Make sure to share it with your friends! Check below for easy ways to share!
Want to visit a Disney destination? Contact The Magic for Less Travel for more information and a free, no-obligation quote.