This post may contains affiliate links for your convenience. If you make a purchase after clicking a link we may earn a small commission but it won't cost you a penny more! Read our full disclosure policy here.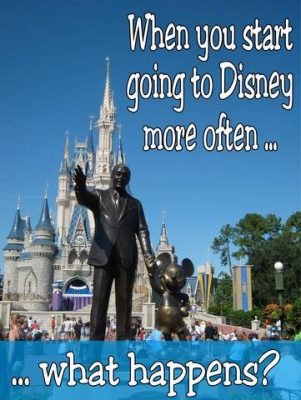 How few attractions can you ride in a day and still have fun at Disneyland or Walt Disney World? That's a real question when you start going to Disney parks more often. Visiting frequently will have some strange effects you might not think about … until the itch to travel starts up again!
1. You don't feel like you have to experience everything. It really is possible to go the Magic Kingdom and not see Happily Ever After. Or visit Disneyland and not ride the Matterhorn. Going to the parks more often allows you to pick and choose what you like best, or haven't experienced in awhile. If you rode Test Track your past two trips, it's no big deal if you don't hit it this time around.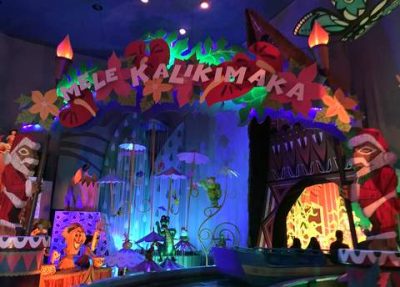 2. You plan your trips around special events or low crowds. If you're visiting often, you're finding reasons to keep coming back. Like the Epcot Food & Wine Festival at Epcot, or seeing Disneyland decorated for Christmas, even if it's a busy time of year. Maybe you're avoiding those crowd-pulling events to travel in a month that sees fewer guests. Now that you're there more frequently, you've probably got a bucket list ideas for future Disney trips and some firm opinions on when you like to be in Orlando or Southern California.
3. You do the math on an Annual Pass. Whether you actually hold one right now or not, don't tell me you haven't run the numbers! When you visit frequently, it often makes sense to get a pass that gives you a year's admission for a fixed cost, plus discounts and automatic parkhopping. Careful — an Annual Pass will burn a hole in your pocket and make you go even more often!
4. You can be content with shorter trips. If you can only go to a Disney park once every few years, chances are you're blocking off a whole week or longer. If you visit more than once a year, you're probably making several shorter trips by taking advantage of long weekends, business in the area, traveling with different companions, etc. You might not need two days at the Magic Kingdom if you're coming back later that year.
Disneyland Big Thunder Mountain Railroad was closed one entire year I had an annual pass
5. Renovations frustrate you less. It's always sad when your favorite ride is closed during your visit. And if you know you won't get back for several years, it can feel like a major letdown. I once went many years without riding Disneyland's Space Mountain because of downtime during one vacation, and a major refurbishment during the next! But if you're visiting again soon, you know that the ride will likely be operating the next time you walk into the park for your enjoyment. And seeing the attractions more often helps you understand why maintenance has to be done.
6. You plan your visit around new attractions opening. You've watched it being built over a few visits, now you're ready to ride. And because you're a savvy Disney traveler, you know to prioritize the FastPass+ or rope drop rush to ride. The Disney resort areas will always have something new to experience, even for frequent visitors.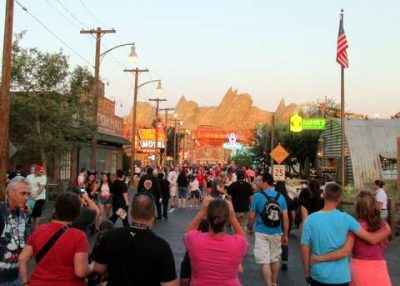 7. You find small details and traditions that enchant you. You probably have a favorite gift shop, a favorite land, a favorite character to meet. You've got time to sit on a bench outside of Cars Land and wait for the neon lighting at dusk. You know how to time Splash Mountain to ride during the fireworks, or a secret spot to see the afternoon parade without a crowd.
8. You spend money on dining, tours, and hard-ticket events. You've got time on your hands and desire to experience something new. You're probably going to spend some of that on Disney's extras. Beyond basic burgers, you can suspend reality in Sci-Fi Dine-In Restaurant or Coral Reef. Halloween and Christmas parties make enticing times to visit. And once you're familiar with the parks, there's a natural urge to see behind the scenes with a backstage tour.
9. You look into other Disney-centered vacations. If you've seen the World, it's natural to want to visit Disneyland. Or how about tagging a Disney cruise onto the next WDW trip? If your spouse suggest a Hawaiian vacation instead, you might be tempted to point out Aulani. And don't we all want to go overseas to a foreign Disney park?
If you've succumbed to the Disney magic and visit frequently, you're probably aware of these effects. Pixie dust will do that to you! When you start going to the Disney parks more often, you experience the World (or the Land) in a whole new way.
What have noticed about the parks by visiting them a regular basis? Share in the comments.

Did you like this article? Make sure to share it with your friends! Check below for easy ways to share!