This post may contains affiliate links for your convenience. If you make a purchase after clicking a link we may earn a small commission but it won't cost you a penny more! Read our full disclosure policy here.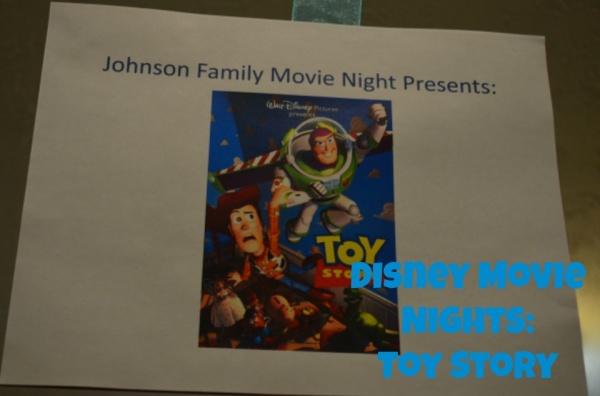 When you first saw Toy Story, didn't you think it would be really fun if your toys came to life just like Andy's? I know I did! There was and still is something magical about that movie. That's probably why Disney has decided to dedicate an entire land to this classic movie. It's hard to believe that Toy Story Land's grand opening is right around the corner. Soon we'll be able to shrink down to toy size and live one of the most beloved Pixar movies of all time. Woody, Buzz, and the gang will be larger than life and ready to take us to Infinity and Beyond!
Whether you are planning a trip to see the New Toy Story Land or want to introduce Toy Story to your family for the first time; a Disney Movie Night will make it extra special. Decorating for this movie night was really fun. In my imagination, our living room became Andy's room. I tried to re-create his room by using some of the things we have around our house. Including my son's toddler bed. It made the perfect spot to watch the movie.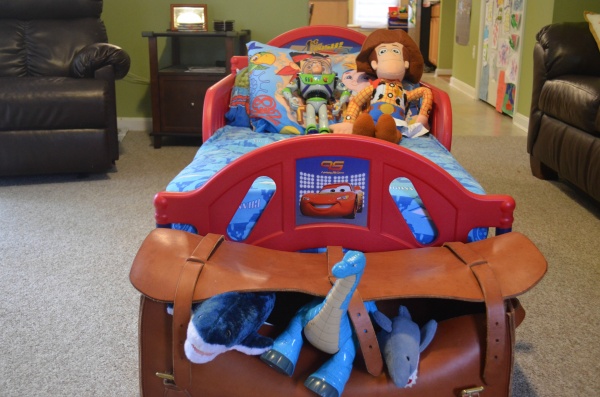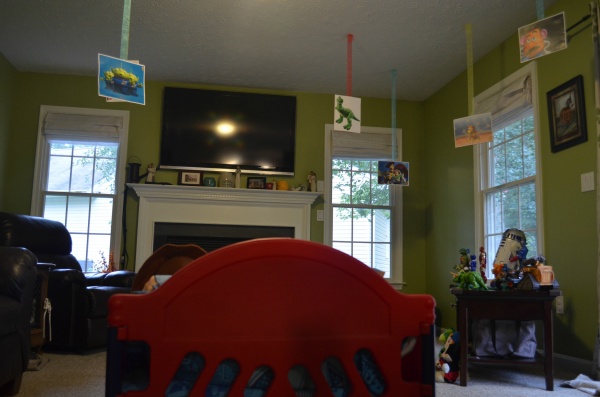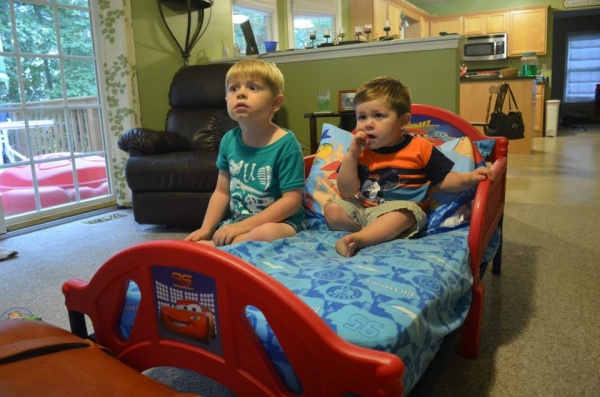 Unfortunately we are lacking in Toy Story toys, so to bring the movie to life, I printed out pictures of our favorite characters from the movie and hung them around the room. I used ribbon instead of streamers to hang the pictures because it is more durable. If you have toys from the movie, it would be fun to have them scattered around as decorations. To add even more fun, move them around the room at different times during the movie, or when your kids aren't looking. They might be amazed to see their toys "moving" around just like in the movie!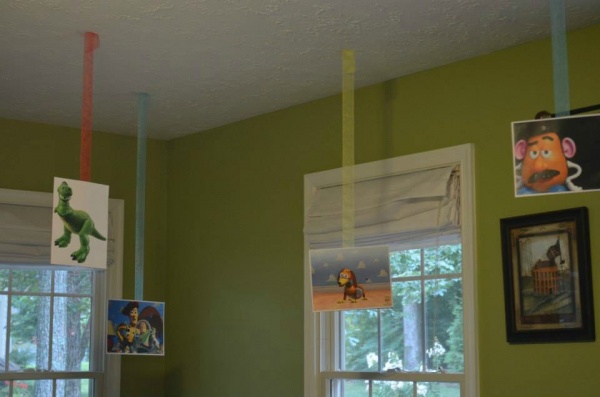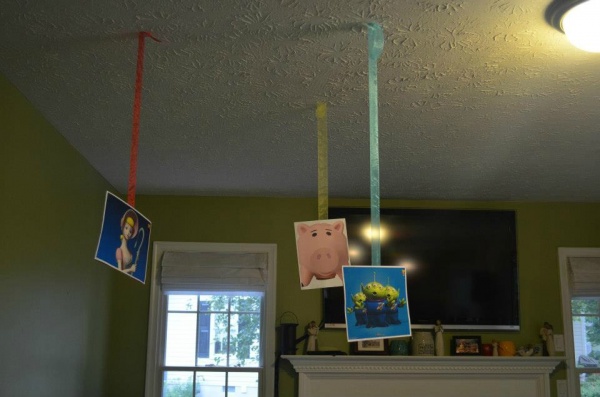 Of course, you can't really be in Andy's room unless there is a sign like the one he has on his door: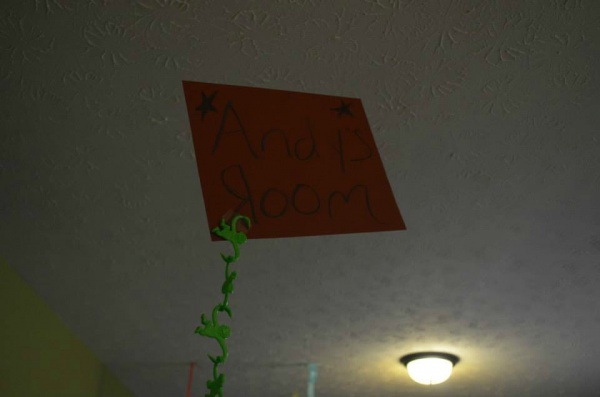 My boys were so excited to have this movie night, they brought some of their toys into Andy's room to watch the show!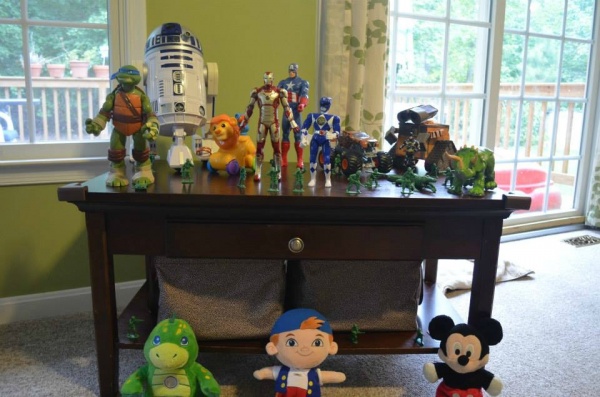 It was easy to figure out the menu for this one. Pizza Planet anyone?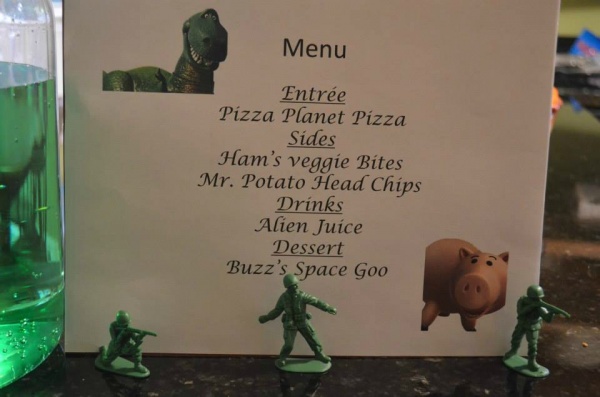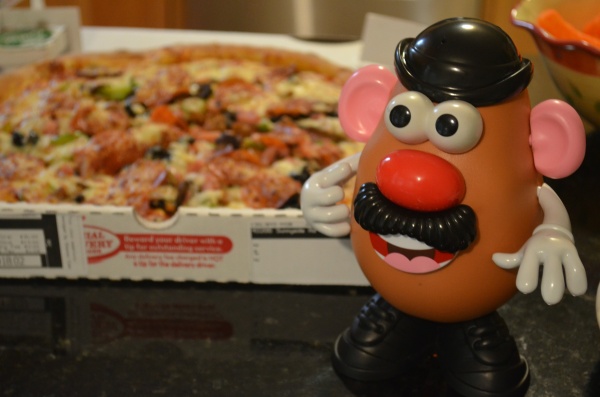 Making Buzz's Space Goo was fun to make too. Simply make your favorite Jello flavors, put silver sprinkles on top, and now you've got a favorite alien treat!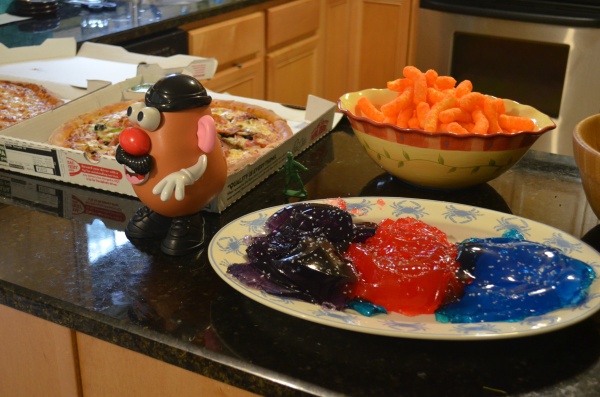 The green army men were hungry too and dropped by for a snack.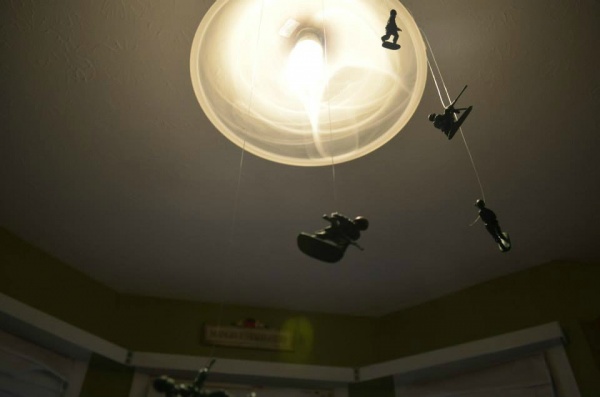 Bringing Andy's room to life was fun and added that "Disney Magic" to our movie night. If you have ever wanted to try out a Disney Movie Night, this is a great one to start with. Find different toys from around your house to use as decorations and let the kids join in too. You never know what kind of magic you might create.
What tips and suggestions do you have to help those who may want to have a Toy Story movie night in their house? Share in the comments, or on Facebook or Twitter.
Did you like this article? Make sure to share it with your friends! Check below for easy ways to share!