This post may contains affiliate links for your convenience. If you make a purchase after clicking a link we may earn a small commission but it won't cost you a penny more! Read our full disclosure policy here.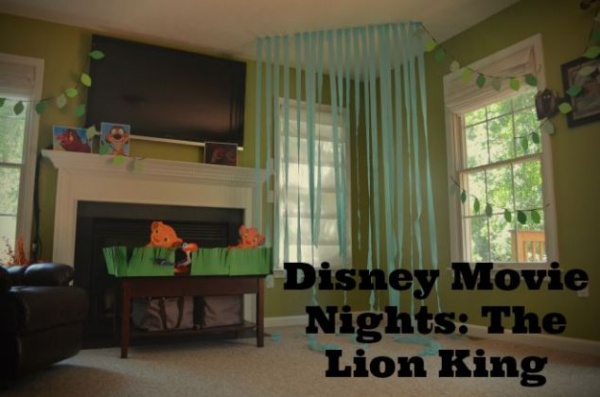 This year, my family and I will be traveling to one of our favorite vacation destinations; Walt Disney World! I can see us now, standing in front of Cinderella's castle watching fireworks and eating mickey ice cream bars. We will be on the vacation of a lifetime making countless memories and I can't wait to soak up every minute of it. To get my kids excited for our upcoming adventures, I like to have Disney Movie Nights, complete with decorations and dinner to match the theme. It brings a little Disney magic to our home and makes waiting for our dream vacation a little easier.
One of my all-time favorite Disney movies is the Lion King. I still get goose bumps whenever I hear the opening song and watch the animals come to meet the new baby Simba. So naturally one of our Disney Movie Nights involved showing the Lion King and transforming our house into the Pride Lands.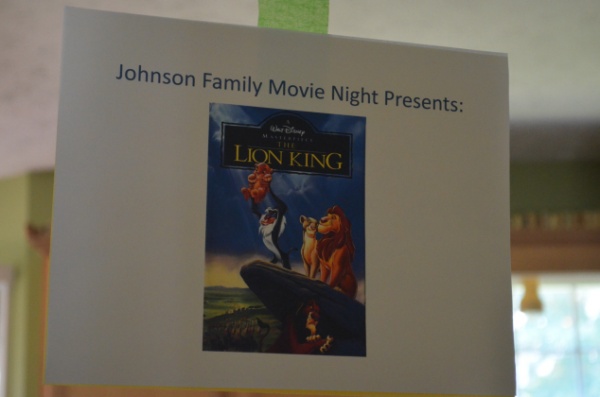 I had a lot of fun decorating for this movie night. Using streamers, card stock, and images from the Lion King made it feel like we were part of the movie too.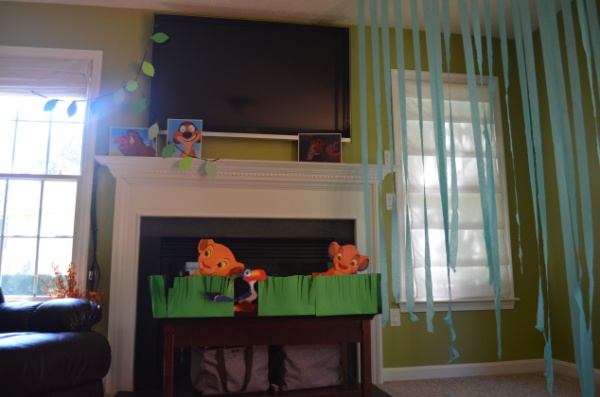 Blue streamers taped to the ceiling created the water fall. You gotta love streamers!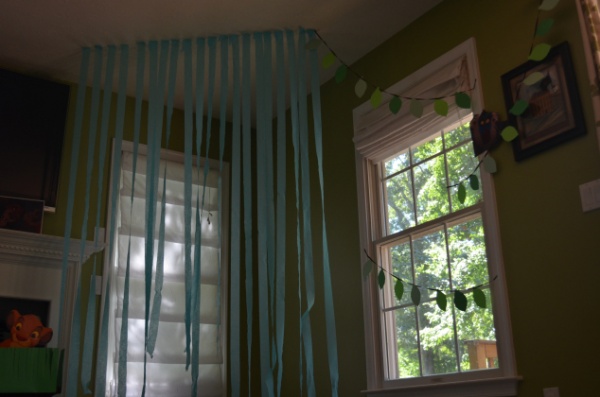 In addition to a streamer water fall, I made jungle vines from cardstock and brown ribbon. To make the leaves, simply print a leaf template, trace it onto colored cardstock, cut it, and bam! You have a leaf. I also taped the leaves to the vines because I'm seriously lacking a hot glue gun. But they stayed on just fine.
I cut the grass of the Pridelands out of cardstock and taped them to our coffee table. In order for Simba and Nala to stand up, I had to tape them to the grass and put something heavy behind them so they wouldn't fall down. I like how they're peeking out from behind the grass; it reminds me of the scene when they are trying to sneak away from Zazu and start singing I Just Can't Wait to be King.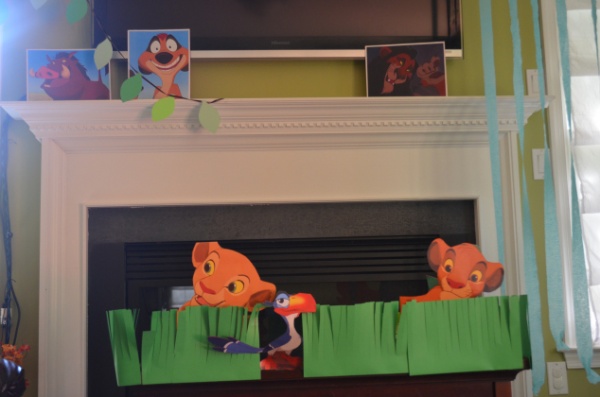 The menu was slimy, yet satisfying. Ok, maybe not so slimy, but definitely satisfying!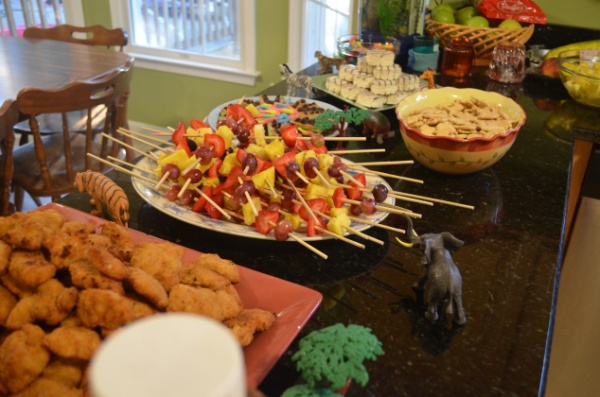 We needed all of the grub too, because a whole herd of animals came to party with us.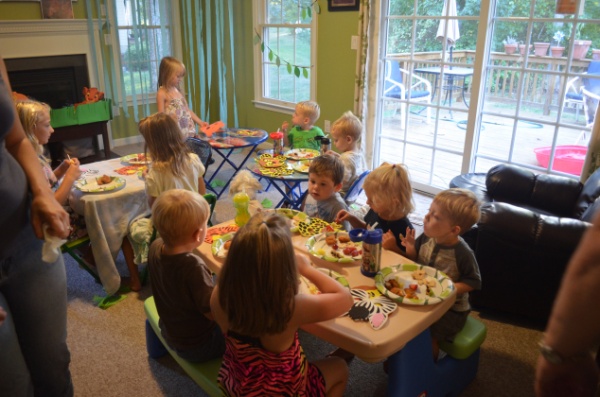 To help the kids show off their wild side (as if they need any help in that department) I bought some animal masks for everyone to wear. And because we were only two weeks away from our vacation, the Disney vibes were strong. We had a wild time watching this classic with our friends!
Have you ever done Disney Movie nights to get ready for a vacation? What fun activities did you do? Let us know in the comments or on Facebook.
Did you like this article? Make sure to share it with your friends! Check below for easy ways to share!
Incoming search terms:
https://www themouseforless com/blog_world/disney-movie-nights-lion-king/