This post may contains affiliate links for your convenience. If you make a purchase after clicking a link we may earn a small commission but it won't cost you a penny more! Read our full disclosure policy here.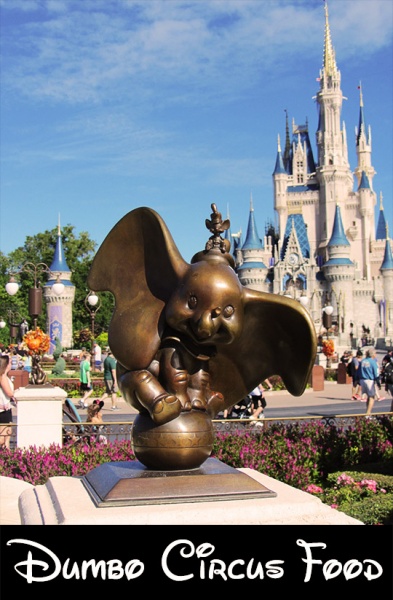 MY FAVORITE LITTLE ELEPHANT
Life is kind of like a circus at times, or at least mine seems that way.  Between work, kids, and every thing in between, it feels like I'm juggling across all three rings. I don't have an elephant in my life, but I can't imagine it would make things much more complex.  Especially if the elephant were as cute as Dumbo.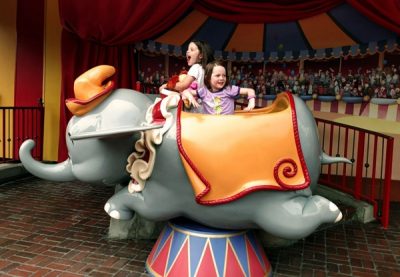 Dumbo is one of those movies that has me tearing up every time I watch.  It drives me bananas seeing how mean the other elephants are to the poor little guy.  Even if I make it through the scene with the rude boy who picks on Dumbo, the waterworks start when Dumbo goes to visit his mom and the song "Baby Mine" begins to play. I can't imagine there was a dry eye in the house when Dumbo premiered back in 1941.  It's a perfect family movie that has the viewer rooting for the underdog, or in this case, the under-elephant.
THE CIRCUS FOOD
So how do you capture the excitement and spirit of Dumbo's circus in meal form? You start by throwing the food pyramid out the window.  Circus food is not exactly renowned for its nutritional value. When I think of food at a typical circus, I think of popcorn, peanuts and cotton candy.  Those aren't really dinner foods. 
This leaves us with two options. One option is to skip the circus food and try to find a creative way to serve elephant shaped food for dinner.  Short of cutting a meatloaf with an elephant shaped cookie cutter, I could not come up with an alternative.  The other option is to declare "junk food for dinner" night.  We wholeheartedly embraced the second option. 
Dinner was all our favorite circus foods.  We made popcorn with our air popper, which may very well be the second most used small appliance in my house.  Instead of actual peanuts (because my kids are not really big fans of nuts), I got circus peanuts at the grocery store and made sure everyone tried one.  Circus peanuts are an acquired taste.  Not everyone seems to care for the banana flavored, peanut shaped, marshmallow candies but they fit our theme.  Cotton candy was a necessity, but we tried to mix things up a bit by putting cotton candy in a glass, then pouring lemon-lime soda on top.  It was a homemade chemistry project and we got to watch our soda turn blue or pink, depending on which flavor of cotton candy we chose.  
In order to balance out the less than healthy fare, I cut up some apples and served them with a caramel dipping sauce.  This gives the illusion of nutrition when really we were just using the apples as a caramel conveyance.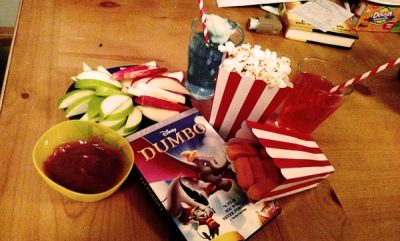 I'm not sure if our circus dinner actually qualifies as a meal, but we certainly enjoyed it.  It's fun to do things outside of the box once in awhile and I know my kids loved the concept of popcorn for dinner.  The only downside of consuming all of that sugar?  Just like Dumbo after too much of the Ringmaster's celebratory bubbly, I was definitely dreaming of pink elephants on parade.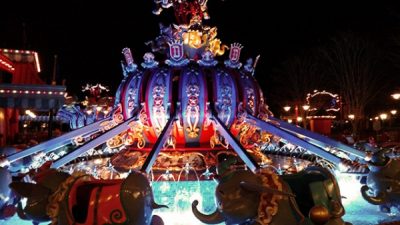 Are you having a Dumbo themed dinner? What treats would you enjoy? Share in the comments below or on Facebook or Twitter.
Did you like this article? Make sure to share it with your friends! Check below for easy ways to share!
Want to visit Walt Disney World? Contact The Magic for Less Travel for more information and a free, no-obligation quote.

Incoming search terms:
https://www themouseforless com/blog_world/disney-movie-meals-dumbo/
dinner ideas for dumbo
Dumbo inspired food