This post may contains affiliate links for your convenience. If you make a purchase after clicking a link we may earn a small commission but it won't cost you a penny more! Read our full disclosure policy here.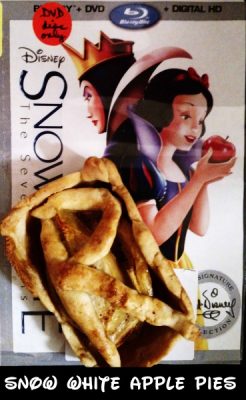 It All Started With An Apple:
What started off as a fun dessert idea after a fall day of apple picking, turned into a never-ending Disney Movie Meals Challenge; to make a meal for every theatrically released, Disney animated film in order of release.   I am not even sure how it became this monumental task, but every week I am working on menu ideas, wracking my brain for what foods were shown or could be influenced by the setting.  Some movies are easy (I'm looking at you Beauty and the Beast) but still others pose a major problem (does the "food" in Cars really count as food??).  One thing is for certain, as long as Disney keeps releasing animated movies, we will be cooking up a meal for our Disney Movie Meal Challenge.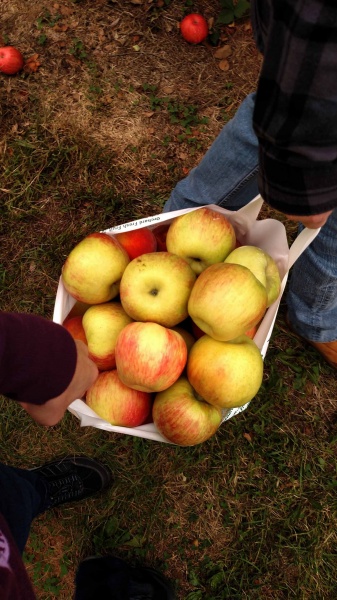 Everyone knows Walt Disney's first full length film was Snow White and the Seven Dwarfs, at least I would hope they do! This was the film that started it all for Walt and the film that inspired my family to start our challenge.  It had been a perfect fall day; leaves were changing colors, the air was crisp, and we were on our way home with a basketful of apples from a local farm.  The great debate was what to do with them all! The apple pie route was winning in votes just as we came upon our library.  My genius self thought it would be fun to watch Snow White, since we were going to bake an apple pie.  Well instead of just baking a pie, it turned into mini pies. They were not the greatest looking pies, but they were delicious!
We sat down to watch Snow White, which I had not seen in years.  I forgot how cute those Dwarfs are! It was nice being able to enjoy a movie together that had been a part of my childhood.
At the end of the night, my younger son jokingly asked "What movie is next?" for our Disney Movie Meal Challenge… Maybe it was all the pie, but I thought it sounded like a fun idea!  Of course, had I known how difficult it would be to create meals around every movie, I might have just laughed it off.
Walt Disney once said that "It all started with a mouse".  Well, in our case, it all started with an apple.
Gluten Free Mini Apple Pies:
1 package Bob's Red Mill gluten free pie crust mix

4 lbs. apples (we like Crispins, but any firm tart apple will do)

½ cup sugar

1 tsp apple pie seasoning (or a mix of nutmeg and cinnamon)
1 tbsp lemon juice
1 tsp salt
*you will need  a muffin pan, mini aluminum foil pie pans, or mini loaf pans
Preheat oven to 425 degrees F. Prepare the pie crust mix according to the package directions. Roll out the dough to ¼ – ½ inch thick then cut circles for mini pie pans or muffin pan using a knife or rectangles for mini loaf pans. Re-roll and cut as needed to make enough pie crusts. Save the leftover pieces in plastic wrap!Press into the pans, then place pans in the fridge to firm up as well as the leftover dough.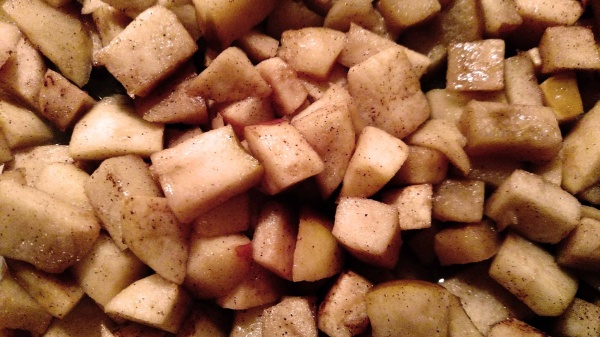 While the pie crusts are chilling, prepare the filling. Peel, core, and cut apples into small, evenly sized cubes. Place in large bowl, toss with lemon juice then sugar, salt, and apple pie seasoning.
Once pie crusts are firmer, fill with the apple mixture. When the pans are filled, take the leftover dough and roll it out to ¼- ½ inch thickness. Using cookie cutters or a paring knife, cut shapes out of the leftover dough and place each shape on a mini pie.  Bake for 20-25 minutes or until crusts are golden.
Did you like this article? Make sure to share it with your friends! Check below for easy ways to share!