This post may contains affiliate links for your convenience. If you make a purchase after clicking a link we may earn a small commission but it won't cost you a penny more! Read our full disclosure policy here.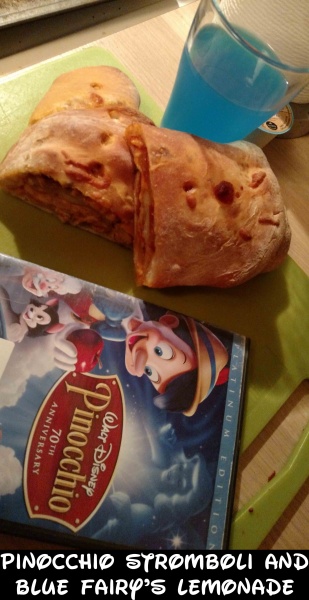 THE MOVIE
Remember those Disney Sing-a-long Songs VHS tapes that were popular back in the 1980s and 1990s? You know the ones with "follow the bouncing ball" and the bouncing ball was a Mickey head? Well, one tape had the Pinocchio song "I've Got No Strings" featured on it and for the longest time, and that was my only experience with Pinocchio.  I actually liked the song and the dancing marionettes. So imagine my disappointment when the actual film turned out to not be a feature-length puppet show – the misadventures of a puppet who seems to constantly be getting himself into trouble.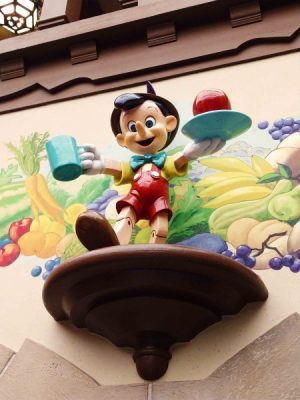 I can't lie. I don't really like the movie Pinocchio. I am sure Disney fans are shocked that a classic film, one that Walt himself put so much thought and effort into, could not be beloved by self proclaimed Disnerd. There is just something about it that never quite appealed to me.  Maybe it is the way that Pinocchio does not listen to a darn thing Jiminy Cricket tells him, or possibly how every villain seems to get away with their misdeeds. I can appreciate the hard work and talent that went into making the movie, the individual cells that were painted for its animation, the original songs, and how Jiminy Cricket was the perfect narrator (especially when he was reintroduced for the Wishes fireworks show at the Magic Kingdom – that little cricket can still get me to tear up if I listen to the score). However, this movie just is not for me. Regardless of my disfavor, I was still determined to make Pinocchio cuisine to continue our Disney Movie Meal Challenge.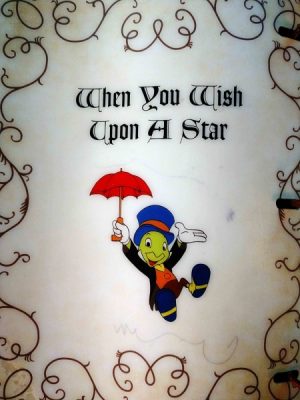 THE FOOD
Pinocchio is set in Italy, so there was always the simple option to make classic Italian food. However, I really wanted to be able to tie our meal into the film's essence rather than take an easier route. That's when I had a villainous thought, dinner would be…Stromboli! Is it wrong to use a villain as inspiration for a meal? Probably – but in this case, that villain shares its name with a delicious combination of dough, cheese and filling. So "Stromboli's Stromboli" it would be! Of course, one needs a beverage to go with a meal. What better way to fight a villain than with something (or someone) that is purely good? Being that the Blue Fairy is the source Pinocchio's heart and morality, we concocted a drink and called it the "Blue Fairy's Lemonade" (no Blue Fairies were harmed in the making of this drink).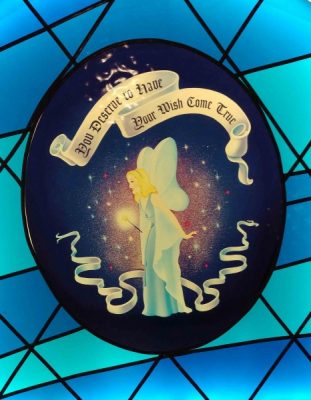 OUR EXPERIENCE
Despite my reservations about the movie, dinner actually turned out to be kind of fun to make, and Stromboli will probably pop up on the menu sometime again.  As for Pinocchio, I don't think we will be watching it again anytime soon, but I'm happy to say hello to him if I see him in the parks. Until then, it's time to start planning for the next film in our Disney Movie Meal Challenge.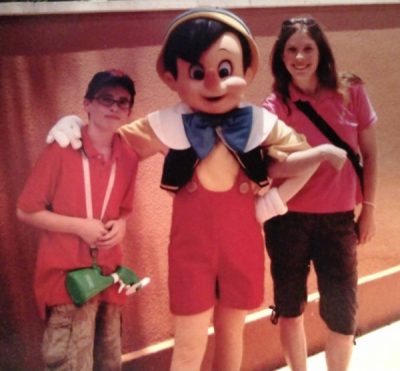 Did you like this article? Make sure to share it with your friends! Check below for easy ways to share!
Incoming search terms:
https://www themouseforless com/blog_world/disney-movie-meals-challenge-pinocchio/