This post may contains affiliate links for your convenience. If you make a purchase after clicking a link we may earn a small commission but it won't cost you a penny more! Read our full disclosure policy here.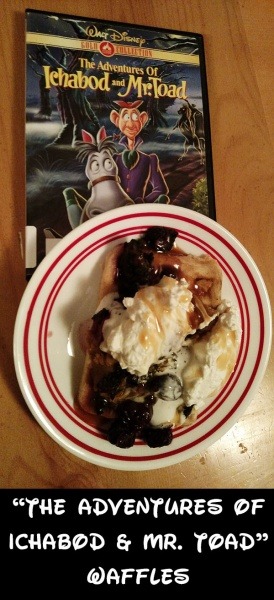 The first Disney trip that my family ever took was in the summer of 1990.  We stayed at the Fort Wilderness campground in an RV that we drove down from New England.  That's right, we drove. Towing a camper made the drive slower and took us 3 days. Four adults (my parents, aunt, and uncle) and 2 kids (my brother and I) all crammed in a Suburban headed to the Most Magical on Earth! It was a road trip worthy of a reality show I'm sure.  Pre-internet and cell phones, relying on car games and books on tape to keep us entertained (to this day the phrase "Jello Presents the Story of Little Red Riding Hood" can make us all cringe). There was no GPS, just a AAA triptik and an actual paper map that you needed a degree in origami to refold properly. We were merrily on our way and very excited to see and do it all once we got there.  In 1990, if you wanted to learn more about Disney then you had to read about it in a book. Which is how my brother discovered Mr. Toad's Wild Ride.
Based on the film The Adventures of Ichabod and Mr. Toad, Mr. Toad's Wild Ride was THE ride that he was most looking forward to experiencing.  It was all he talked about and while I'm not sure if it actually lived up to the expectations that he had, suffice it to say it was a different kind of ride.  The ride vehicles were jalopies, similar to the motorcar that Toad drives in the movie. The dark ride took guests on a crazy journey through the countryside, narrowly missing objects and ending up on railroad tracks with a train heading straight for them. 
Poor Mr. Toad and his friends have since moved on from Florida, their location now houses the Many Adventures of Winnie the Pooh, but the attraction is still in operation in Disneyland. Mr. Toad is now immortalized in the pet cemetery on the grounds of the Haunted Mansion at Disney World's Magic Kingdom.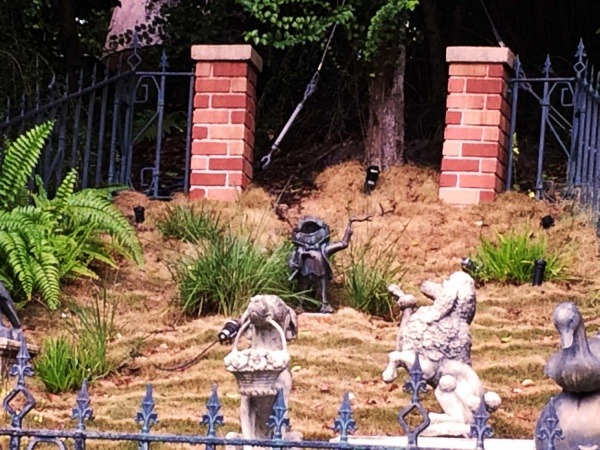 Once we returned from our trip, we rented The Adventures of Ichabod and Mr. Toad to learn more about the crazy amphibian and his pals. Toad's film is actually kind of funny, teaches a moral or two, and has a very catchy song.  But somehow he is always overshadowed by the other half of the movie, The Legend of Sleepy Hollow.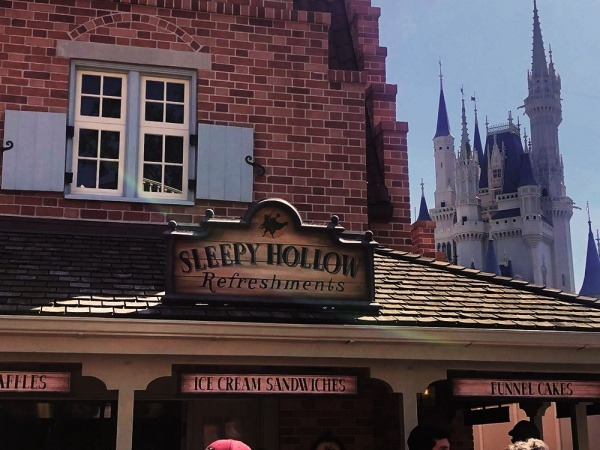 The Legend of Sleepy Hollow is the story of Ichabod Crane and the Headless Horseman.  It is perfect for Halloween. In fact, the Headless Horseman leads the Boo to You parade at Mickey's Not So Scary Halloween Party each year.
In addition, back in 2017, Walt Disney World began offering a Legend of Sleepy Hollow event in the stables at Fort Wilderness.  The film was shown, snacks were provided, and at the end, the Headless Horseman was presented for photo opportunities. It was a unique experience and a fun way to celebrate Halloween.
As if leading a parade and a separately ticketed event weren't enough, the film is also represented by Sleepy Hollow dining in Liberty Square of the Magic Kingdom. Famous for their freshly made waffles available with an assortment of toppings, their menu was the inspiration for our Disney Movie Meals Challenge this time. Homemade waffles with berries, homemade ice cream, and fresh whipped cream. Not exactly the healthiest meal, but certainly delicious! Poor Mr. Toad didn't inspire any food choices, although frog legs were suggested and rejected.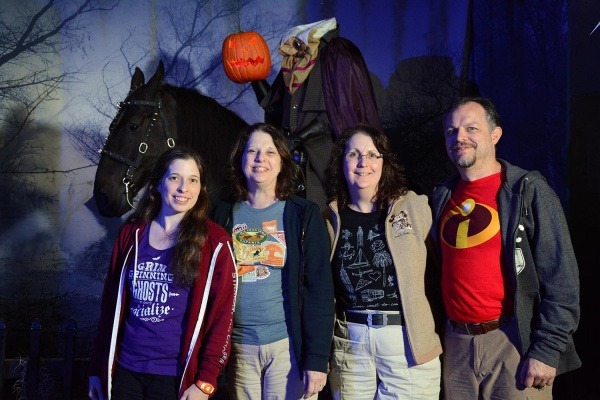 Here's hoping Mr. Toad's Wild Ride sticks around in Disneyland for a few more years, or at least until I can get my brother out there to ride it again.  I'm guessing it won't be nearly as exciting as it was when he was 5, but you never know. Until then, there's always another Disney Movie Meals Challenge on the horizon. 
Did you like this article? Make sure to share it with your friends! Check below for easy ways to share!
Want to visit the Walt Disney World Resort? Contact The Magic for Less Travel for more information and a free, no-obligation quote.

Incoming search terms:
https://www themouseforless com/blog_world/disney-movie-meals-challenge-adventures-ichabod-mr-toad/