This post may contains affiliate links for your convenience. If you make a purchase after clicking a link we may earn a small commission but it won't cost you a penny more! Read our full disclosure policy here.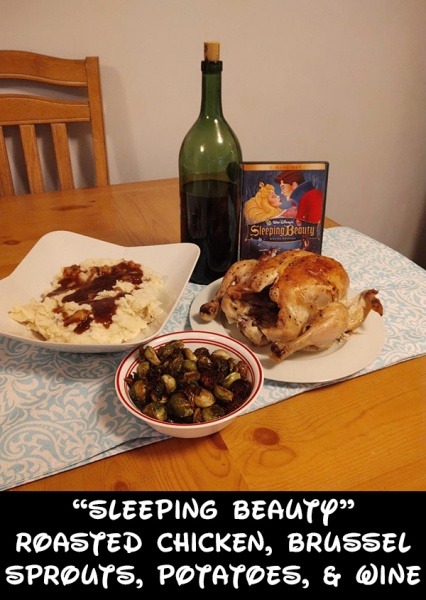 Autumn is here, which means apple orchards, falling leaves, and pumpkin flavored everything. It brings the kind of weather that makes you want to curl up with a good book or snuggle in for a movie. The kind of weather that keeps you tucked in bed a little longer because you're all cozy. 
You can imagine what it would be like to be Sleeping Beauty, snoozing the days away and waiting for your prince to come to your rescue. Sleeping Beauty had it made and she didn't even know it. An uninterrupted nap that lasts longer than an hour? Where do I sign up for that!  A trio of fairies granting magical gifts? Yes, please! Wake up to a banquet already prepared and no dishes to do? I'm in! I may not be a princess, but I certainly don't mind having dinner made for me. 
Debuting in 1959, Sleeping Beauty is a fantastic adaptation of the classic fairytale featuring talented animators and voice artists. While she may have the least amount of lines out of all of the Disney princesses, Mary Costa's voice is perfect as Aurora and there's no one else that could bring Maleficent to life the way that Eleanor Audley did. The film received mixed reviews at the box office, leading the Disney company to hold off on more fairytale adaptations until releasing The Little Mermaid in 1989.
Judging by the plentiful offerings upon his table, King Stefan knows how to throw a banquet. Unfortunately, it is difficult to tell exactly what was being served. There is a roast bird prominently displayed and assorted side dishes. There's certainly plenty of wine, as King Stefan and King Hubert both enjoy a glass, or two, or three. The rest is up to interpretation.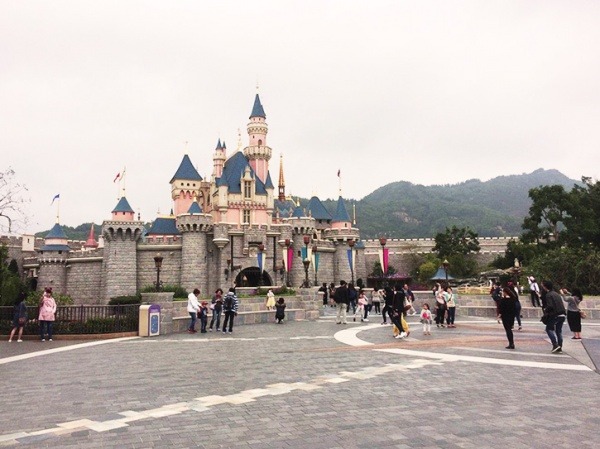 Since fall is here, roasting a chicken seems like the perfect way to warm up the kitchen. Roasted potatoes, brussel sprouts, and green beans are a fitting fall accompaniment. Freshly baked bread is a must for a banquet, as is the wine (or sparkling juice for a kid-friendly meal). Dessert poses a bit of a quandary, however Aurora was off in the forest picking berries when she met Prince Phillip so a fresh bowl of berries is appropriate. There may be a giant cake in the movie, but I don't have fairies for sous-chefs to help me when it starts to collapse.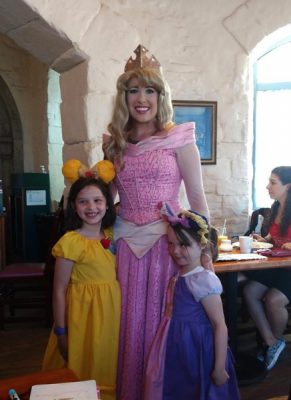 A banquet dinner and a movie makes for an ideal way to spend an autumn evening. Now all I need is someone to do the dishes for me, but that will only happen once up a dream.  Oh well, on to the next Disney Movie Meal Challenge!
Did you like this article? Make sure to share it with your friends! Check below for easy ways to share!  
Want to visit a Disney Destination? Contact The Magic for Less Travel for more information and a free, no-obligation quote.

Incoming search terms:
https://www themouseforless com/blog_world/disney-movie-meals-challenge-15-sleeping-beauty/