This post may contains affiliate links for your convenience. If you make a purchase after clicking a link we may earn a small commission but it won't cost you a penny more! Read our full disclosure policy here.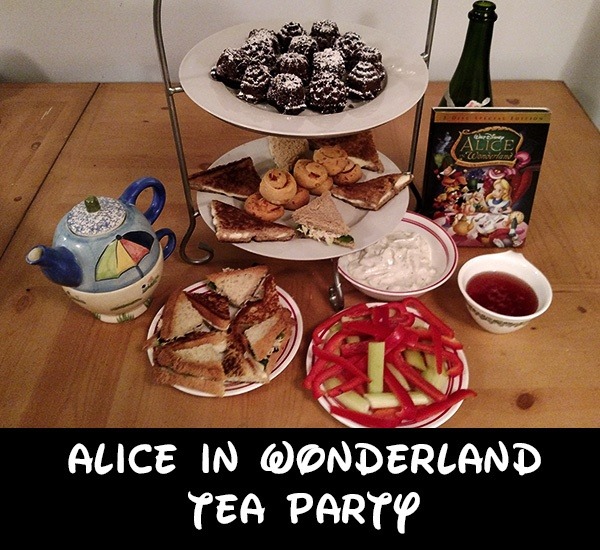 Alice in Wonderland is a fantastic example of Disney animation and imagination.  Released in 1951 and based on the books by Lewis Carroll, the film is full of fantasy, adventure, and a few interesting foods.  With a Cheshire Cat who can go invisible, a perpetually late White Rabbit, and a hot-tempered Queen with a penchant for making heads roll, the story is full of curious characters. But how best to celebrate such a creative movie?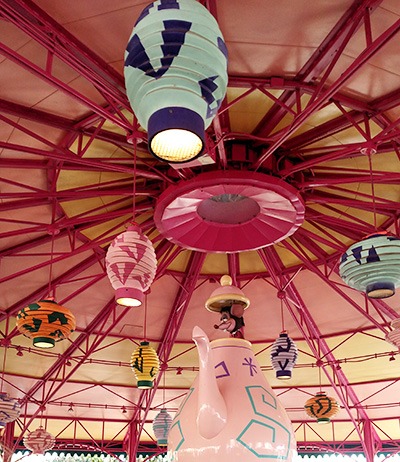 It's not my birthday, or anyone else in my family's either.  Which means it is the perfect time for an Unbirthday party! I'd like to thank the Mad Hatter for making it perfectly acceptable to celebrate what would otherwise be just another ordinary day.  Any excuse for cake is good enough for me! Of course, the only proper way to revel in an Unbirthday is with a tea party. I'm sure Alice would agree.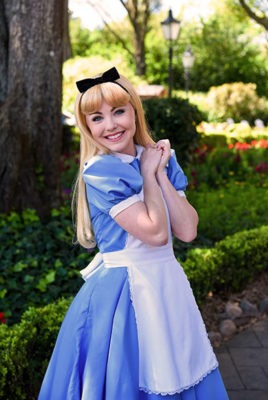 Since it has been awhile since I have hosted a tea party (or possibly never), I consulted with a couple of experts on the subject: my nieces. According to the under 10 crowd, a tea party needs lots of little cakes and cookies. Also, the tea shouldn't really be tea.  I guess kindergarteners don't drink tea – surprise surprise. Fake tea is expected at a tea party; either water, juice, lemonade, or just plain air. Not one to break with tradition, we went the sparkling apple juice route.
Considering our "tea" party was also our dinner, there needed to be something of nutritional value on our plates as well.  I know cake technically has eggs and such, but I figured there needed to be a vegetable or something to make it count as a meal. Finger sandwiches with veggies and dip for the win! I borrowed a cute miniature cake pan from my mother to make the tea cakes. She also had an adorable teapot that she used for the last tea party that my nieces had at her house.  Thanks Mom!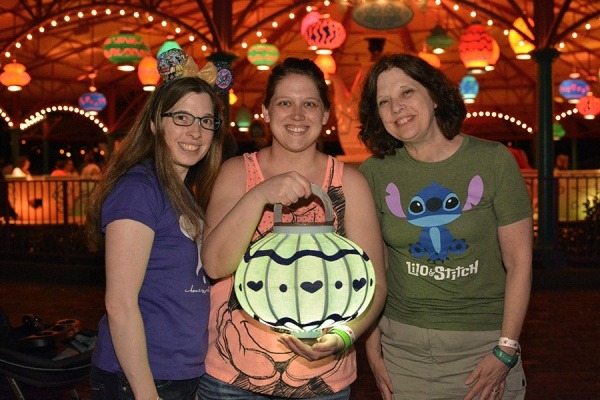 I have no doubt that the March Hare and Mad Hatter would wholeheartedly approve of our festivities (we made sure to leave the mustard off the table) and would happily sing a chorus or two with us.  There's no telling what the Queen of Hearts would think of our little soiree, but I suspect we would hear "Off with their heads!" a time or two. Thankfully, I'm late for a very important Disney Movie Meal Challenge date, so the Queen shall have to wait.
What would you make for your Alice in Wonderland tea party? Let us know your thoughts in the comments, or on Facebook or Twitter!
Did you like this article? Make sure to share it with your friends! Check below for easy ways to share!
Want to visit Walt Disney World? Contact The Magic for Less Travel for more information and a free, no-obligation quote.

Incoming search terms:
Alice and the wonderland snack and food ideas for a movie
alice in wonderland christmas food ideas