This post may contains affiliate links for your convenience. If you make a purchase after clicking a link we may earn a small commission but it won't cost you a penny more! Read our full disclosure policy here.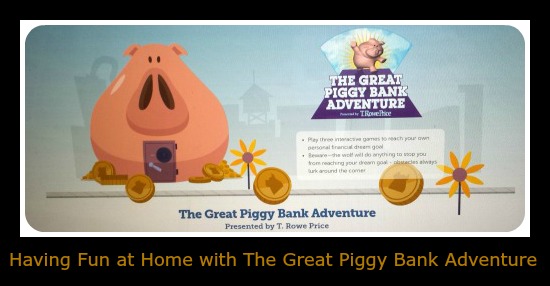 You may have visited Innoventions at Epcot and enjoyed the fun, interactive games it has to offer.  Did you know that you can continue the fun and learning once you have returned home? You can by visiting http://innoventions.disney.com! This site has many activities and games that go along with the Innoventions attractions.
With the recent news that The Great Piggy Bank Adventure closing (as well as all of Innoventions West) I decided to check out The Great Piggy Bank Adventure's online game and give it a try.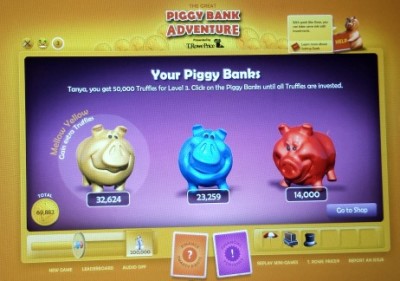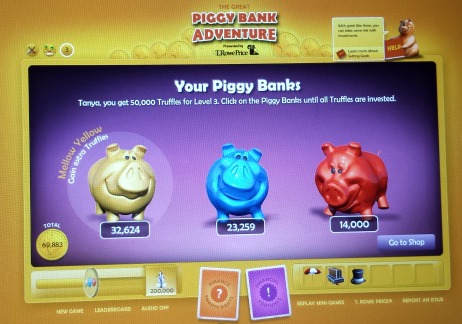 Your adventure begins with an opportunity to choose and name your character. Next, you will choose your goal.  You can select one of five items to save for throughout the level.  Each goal is assigned a certain number of truffles that you will need to save up to purchase the item at the end of the round. You are then given 50 truffles to drop into your piggy bank to get you started.  Saving up the rest is up to you! Now, you are ready to begin the game!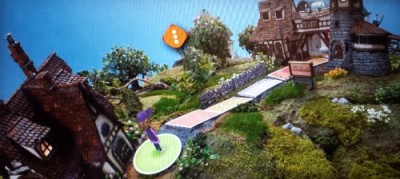 Your first stop is the shop where you can purchase items that will potentially help you earn money.  The goal is to save not spend, so keep this in mind as you make any initial purchases.  You will have additional chances to purchase items in the shop as well, but prices may increase due to inflation.
Once you have finished shopping, you will roll the dice to move around the board.  At each stop, you will earn interest or may lose money on occasion.  In the second and third levels, you will have multiple piggy banks that have different levels of risk involved for earning interest.  You get to decide how much money to place in each bank and you have the opportunity to move money around throughout the game.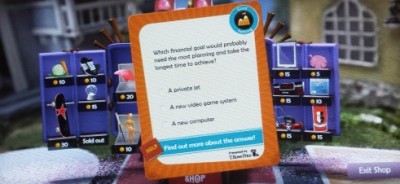 At the end of each trip around the game board, you will get to play a "mini-game" such as The Truffle Shuffle or Hedge Fun.  These are additional opportunities to save up truffles toward meeting your financial goal.  (You can also play these little games on the website without playing the full Piggy Bank Adventure game)  In these games, you use the arrow keys to move your character around to collect truffles.  This took some getting used to, but I did a lot better after a little practice.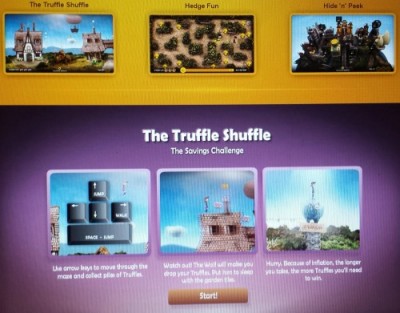 If you finish the level with enough truffles to meet your goal, congratulations!  You will be rewarded with the prize that you chose to work toward in the beginning.  Any extra truffles you have collected will roll over into the next round, allowing you to choose a more expensive goal if you have been wise with your money.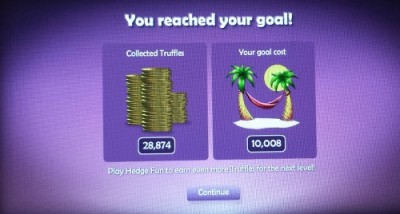 This game is a neat way to teach a lesson in some basic money saving techniques.  Each part of the game includes tips and lessons and kids can learn how to make wise decisions with their money.  I could see this as a great game to play on rainy day!
The Great Piggy Bank Adventure is a fun game both in the park and online. If you won't be able to make it to Epcot before Innoventions actually closes (April 30), you'll still be able to have a little piggy fun at home, at least for a while.
Have you played The Great Piggy Bank Adventure either online or in the park?  What did you think? Will you miss the game in the park?