This post may contains affiliate links for your convenience. If you make a purchase after clicking a link we may earn a small commission but it won't cost you a penny more! Read our full disclosure policy here.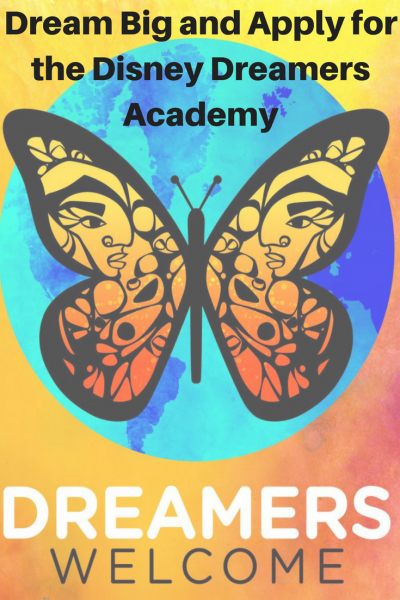 Did you know that the Disney Dreamers Academy has been around for 10 years?  More than 1,000 teens have completed the program in those 10 years.  Thousands of high school students apply for the program but only 100 are selected for each class.  It is a four day event hosted in Walt Disney World that includes motivational speakers, career field experts, and work side by side with celebrities to help these high school students reach for their dreams and set goals.  In 2008, Walt Disney World partnered with Steve Harvey and ESSENCE Magazine to create Disney Dreamers Academy, which takes place every Spring.
The students participate in parades, meet imagineers, participate in interviews, go back stage and are immersed in the whole Disney experience.  They also participate in a variety of career sessions, ranging from animation to journalism, entertainment and entrepreneurship to culinary arts, medicine and zoology.  Many of which you can see take place within the Walt Disney World realm of jobs from animation to cooking, to taking care of the animals in Animal Kingdom.  The sessions also teach the students how to network and provide them guidance on preparing for an interview.
The students selected for this program have a passion for what they want to be when they grow up, they need to believe that the power of dreaming is the first step to achieving their goals.  It comes across through their essays and their story is what helps sell them in the selection process.
To apply you have to completed essay questions such as what is your story? What is your dream after high school and how will Disney Dreamers Academy help you achieve those dreams? And what event in your life have helped shape you and help you find your dream?
To learn more visit Disney Dreamers Academy.  Applications for the Spring course open on October 31.  If you have a high school student in your family be sure to check out this program for them.  It is a once in a lifetime experience to give them a magical opportunity to reach for their dreams!  Follow them on Facebook and Twitter as well!  I wish this was around when I was in high school!  But I hope it will still be around when my kids are old enough to apply!
Have you participated in the Disney Dreamers Academy? What did you think? Share your thoughts in the comments.
Did you like this article? Make sure to share it with your friends! Check below for easy ways to share!