This post may contains affiliate links for your convenience. If you make a purchase after clicking a link we may earn a small commission but it won't cost you a penny more! Read our full disclosure policy here.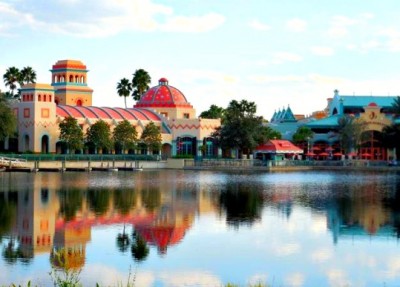 May has officially arrived! And along with the warmer spring weather and blooming flowers, this month also brings the Mexican holiday, Cinco de Mayo! If you'll be spending Cinco de Mayo at Walt Disney World, then you're in luck – we're counting down our top 5 restaurants to celebrate Cinco de Mayo – Disney-style!
Cinco (5) – Pecos Bill Tall Tale Inn and Café (Magic Kingdom)

If you're looking for a tasty quick service option with Southwest flare, then look no further than Pecos Bill, where you can enjoy Mexican favorites like Fajitas, Nachos, and Burritos.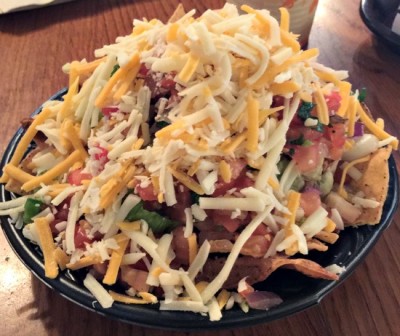 Cuatro (4) – La Cantina de San Angel (Epcot)

No surprise – the Mexico pavilion at Epcot is full of can't miss dining options for your Cinco de Mayo celebration. For a quick service meal that's "delicioso" stop by La Cantina de San Angel, where you can dine on options like Tacos, Empanadas, and fresh-made Guacamole.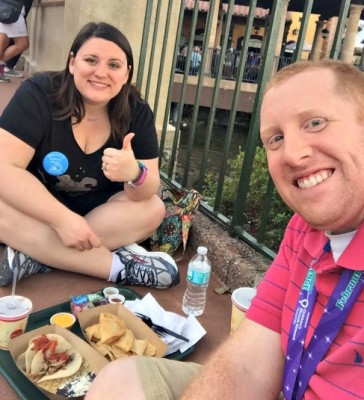 Tres (3) – San Angel Inn Restaurante (Epcot)

Tucked away inside the Mayan ruins of Epcot's Mexico pavilion, you simply cannot beat the theming of San Angel Inn! Make your way through the marketplace to San Angel, where you'll dine in the twilight, savoring traditional Mexican fare like Chile Relleno, Carne Asada, and Camarones a la Diabla.
Pro-tip: while you're in the pavilion, be sure to take in the sights of Mexico aboard the Gran Fiesta Tour attraction starring The Three Caballeros!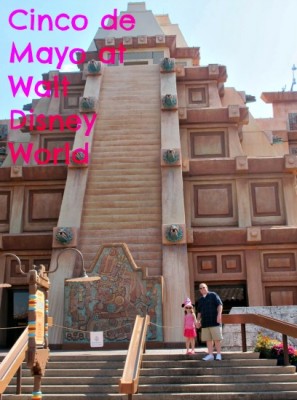 Dos (2) – Maya Grill (Coronado Springs Resort)

Before dinner, take a stroll through Disney's only Southwestern-themed resort and take in the ambiance of Spanish Colonial Mexico. Maya Grill features a grand Mexican dining room complete with live music and unique cuisine, including Shrimp Tacos, a Signature Fajita Skillet, and Beef Short Ribs.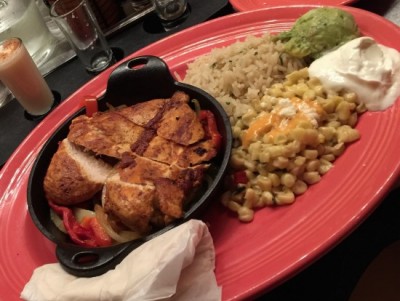 Uno (1) – La Hacienda de San Angel (Epcot)

For a Cinco de Mayo celebration, La Hacienda de San Angel cannot be beat! Savor Mexican favorites such as La Hacienda mixed grill platter, Costillas en salsa de Chile, or Pollo al Pastor while enjoying a breathtaking view of IllumiNations: Reflections of Earth, from one the restaurant's many waterside windows.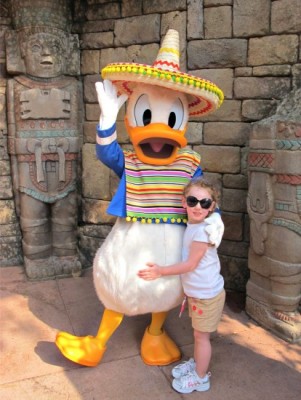 Bebida Bonus!
While we focused our countdown specifically on the best Cinco de Mayo dining options, no Cinco de Mayo celebration would be complete without a Margarita! If you'll be spending May 5th at Walt Disney World, you should definitely consider making a stop at one of the following spots for a refreshing (adult) beverage:
La Cava del Tequila (Epcot)

Pro-tip: Hands-down the best Margaritas at Walt Disney World! For traditional, top-shelf tequilas – La Cava cannot be beat!

Margarita Kiosk (Epcot)
Warung Outpost (Animal Kingdom)
Boardwalk Joe's Marvelous Margaritas (Boardwalk Resort)
Siestas Cantina (Coronado Springs Resort)

Have you celebrated Cinco de Mayo at Walt Disney World? What is your favorite place to enjoy Mexican cuisine in the parks? We'd love to hear from you in the comments!