This post may contains affiliate links for your convenience. If you make a purchase after clicking a link we may earn a small commission but it won't cost you a penny more! Read our full disclosure policy here.
Summertime is full of warm weather, no school, and hopefully some lazy beach days for those of you close to the beach.  Summer can be a bit of a bummer though for Disney seasonal passholders (who are blocked out for the summer) or anyone waiting on the fall or winter for their next Disney trip.
A friend of mine always told her daughter that Disney was closed for the summer (she is now 7 and no longer believes this) and for many of us, it feels like Disney IS closed for the summer.  So how can you beat the summertime blues?  Check out these ideas!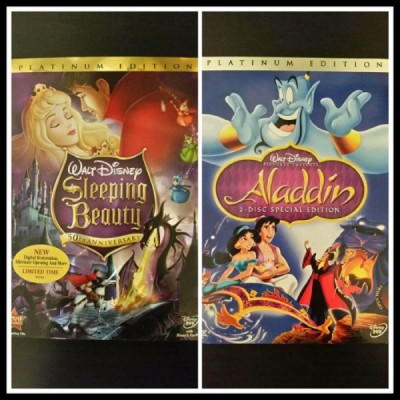 Make tonight a Disney movie night!
See a Disney movie!  What better way to beat the summertime heat than by seeing the latest Disney film in a cool, dark theater.  Several Disney movies are already out in theaters and Inside Out and Ant Man are coming soon!  So, check out Tomorrowland or  Avengers: Age of Ultron.
Can't make it to the theater?  Pop some popcorn and sit down at home with a Disney classic. It's always fun to sing along with The Little Mermaid or Beauty and the Beast!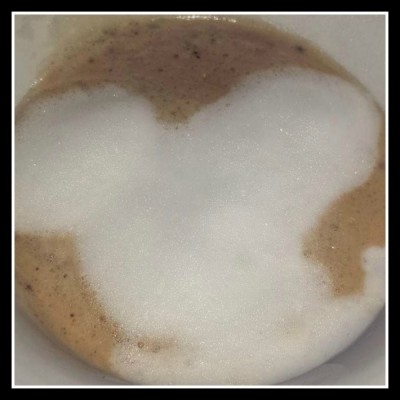 Adding a little Mickey to my latte always makes my day better!
Incorporate a little Disney magic into your daily life.  Surprise the kids with Mickey shaped pancakes.  Add a "hidden Mickey" to your morning latte.  Play a game on the Disney website. Practice drawing Disney characters (there are videos online that can lead you step-by-step through the drawing).  You can also sing along with your favorite Disney tunes in the car while driving around town.  One of my personal favorite CD sets is the Disney Classics Box Set. This set has all the Disney classics that you know and love as well as an entire CD of just theme park music!
Draw Disney Characters or Have a Sing-Along!
Craving some of your favorite Disney snacks?  Have fun in the kitchen and try to recreate some at home! You can find recipes for food items from the Disney parks on The Mouse for Less Blog or Pinterest and whip up a special Disney meal or snack. I have had a great time trying to recreate some of Epcot's Food and Wine Festival dishes.
When it's hot, I also like to crush a pineapple in the food processor, add about 6 tablespoons of sugar, and use the ice cream attachment on my mixer to make homemade Dole Whip.  It's not quite as good as the real thing, but it satisfies my Dole Whip cravings!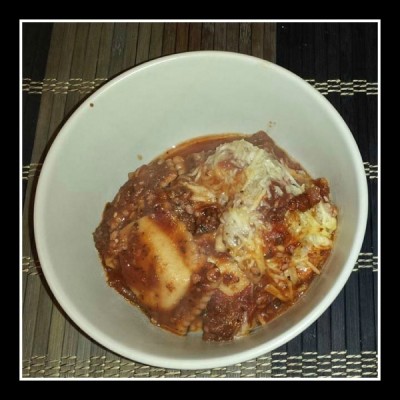 Recreation of the Food and Wine Festival Ravioli
For those who are local, you may not be able to visit the parks this summer (or may not want to because of the heat), but there are many Disney activities that you can do without ever setting foot in one of the parks.
Resort hop!  All of the Disney hotels have unique themes, entertainment, and events. Check out a hotel you have not been to before. See the Spirit of Aloha dinner show at the Polynesian, the Hoop-Dee-Doo Musical Review at the Fort Wilderness Resort, or make a breakfast reservation at Chef Mickey's at the Contemporary. There is so much to see and do at all of the Disney hotels!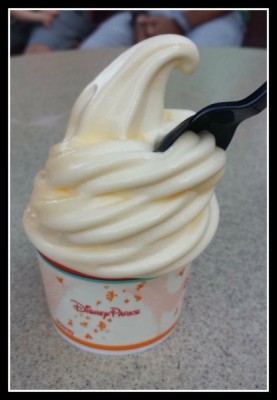 Did you know you can find Dole Whips at The Polynesian Village Resort?
If you have the chance to spend the weekend at a resort, really take advantage of the opportunity to enjoy the hotel without an agenda.  It's hot…swim in the pool!  Make reservations for a character meal. Sit for a while at the Animal Kingdom Lodge and watch the animals in the morning. Or visit the spa at the Grand Floridian. These are just a few things that the resorts have to offer and many of us miss them in our rush to get to the parks. Take the time to sit back and relax.
Visit the Downtown Disney area.  You can shop till you drop, eat at entertaining restaurants, or your kids can get a makeover at the Bibbidi Bobbidi Boutique.  You can easily spend an entire day or more at Downtown Disney.
So, whether you are blocked out of Walt Disney World for the summer, or you are counting down until your next Disney vacation, there are lots of ways to incorporate Disney into your life.
What is your favorite way to incorporate a little Disney into your day when you can't visit one of the Disney parks?