This post may contains affiliate links for your convenience. If you make a purchase after clicking a link we may earn a small commission but it won't cost you a penny more! Read our full disclosure policy here.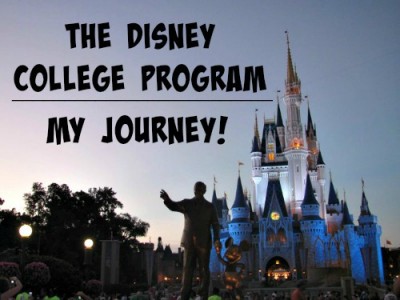 Before we go any further than the basics and the application process, I wanted to share my Disney College Program journey with you! It started in 2010 when I took a trip with my mom as my high school graduation gift. I met a Cast Member who was on the program at one of the cash registers in the Main Street Confectionery and slammed her with questions until my mom pointed out that there was a line forming behind us. When we got home from vacation I searched the internet for information on the program and decided I absolutely had to apply!
I was crushed when I got to college and found out that my school didn't recognize the Disney College Program as an eligible option for a study abroad semester! I would have had to take a vacation term and eat up the grace period on my loans.
Thankfully, there is a note in the requirements for application that a senior in college can apply during their final semester to work after graduation provided that their phone interview takes place before they graduate. So after three and a half years of school I was finally able to apply! I looked through all the role descriptions and decided that I wanted my top three to be recreation (specifically children's activities, front desk, and Fairy Godmother in Training at Bibbidi Bobbidi Boutique.
Disney College Program applications opened on the 6th of January, 2014, and I finished the application that night. I received the web based interview the next day! At the end of the web interview I was identified as a good candidate and asked to schedule a phone interview. Because I applied right away there were still plenty of early phone interview slots so I scheduled mine for the following Monday, February 10th.
On February 26th, I got my Disney College Program acceptance email in the middle of class! I had to get up and leave I was so excited! The email included a TON of information but most importantly it had my 'contract' that told me what role I was being offered: recreation, my first choice! I paid the fees (first two weeks of rent and facility fee), picked my arrival date, and started on the ultimate waiting game.
I filled the time reading everything I could get my hands on from previous and current participants, building my packing list, and finding roommates. And then on August 4th I moved to Orlando!  I flew down a few days early and stayed at All Star Music with a few of my roommates so we were in town early and didn't have to stress about arriving in town and going straight to check in.
On move in day I found out that even though I had gotten a role in recreation (yay!!) I would be working at a marina instead of in children's activities. I was pretty bummed, to say the least. I had been planning on spending my program playing games with kids around the pool! The fact that I had been placed at Disney's Yacht and Beach Club resorts was a pretty good consolation prize, though. My work location was beyond gorgeous!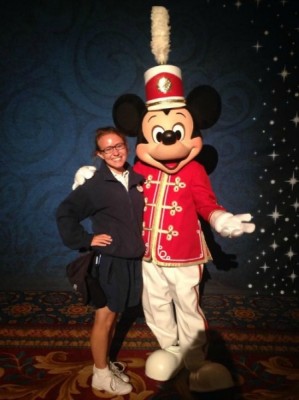 There were several weeks of training before I was ready to be working on my own. Disney eases you into working there pretty well for being such a large company. If they just started by hitting the ground running it would likely be too overwhelming.
I started out learning about the company's values which you think you know just from reading about it but, wow, I really learned so much. From there I went from the big picture to the small details of the ins and outs of my daily job layer by layer, a little bit like peeling an onion – crying included! Starting the program is a really exciting and emotional time!
I really wish there was a way to accurately capture just how amazing the experience is. I met so many amazing people who changed my life for the better. My fellow cast members around Stormalong Bay were beyond kind and welcoming. I made some amazing friends there. My time away from work was beyond excellent. That free park admission really got put to use! I spent a lot of my free time in the parks, sometimes not even getting on a ride, just grabbing dinner and taking in the scenery.
Up until that point Disney World had been a big production for me. My mom and I had to save up for ages for each trip. She had to take off work; I had to miss school. Then there was the craziness of traveling! But on my program I could take the parks in casually, never had to worry about if I was getting to ride my favorite ride. To be able to take the time to really soak in absolutely everything about a place that I love so dearly was the true treasure of my Disney College Program experience.
I learned a lot about myself and gained some really valuable experience but nothing will top sitting and reading a book in front of Cinderella Castle for the better part of an afternoon.
Incoming search terms:
https://www themouseforless com/blog_world/disney-college-program-journey-orlando/