This post may contains affiliate links for your convenience. If you make a purchase after clicking a link we may earn a small commission but it won't cost you a penny more! Read our full disclosure policy here.
My senior year in college, I decided to attend a Disney College Program informative session. It was on a whim and I convinced a friend to attend with me. My plans were to attend graduate school so I had the summer and well, why not work for the Mouse. I can still see the auditorium room we met in and the gentlemen who spoke. It sounded great and I signed up. I received my acceptance letter but no specifics, just a date. This was perfect.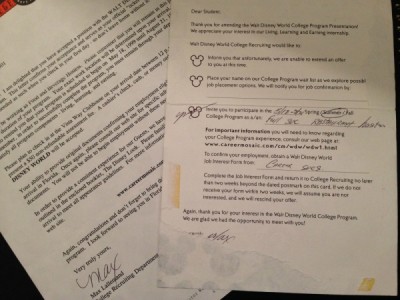 Zoom ahead into May….When I arrived, I was assigned to Vista Way and as a hostess at Hollywood & Vine. You could have told me that I won an Emmy or hit the lottery and I could not have been any happier. I loved every minute of working at Hollywood & Vine. Well, most of it. Cleaning the ice cream machine did not make the top 10 list.
My top ten favorite things list, in no particular order.
First, back then, the Minnie Mouse was one of the characters and would dance when a certain song came on. I loved when that song came on the employees stopped and gathered to dance. Small children would often run up and join in. This was magical to see their joy.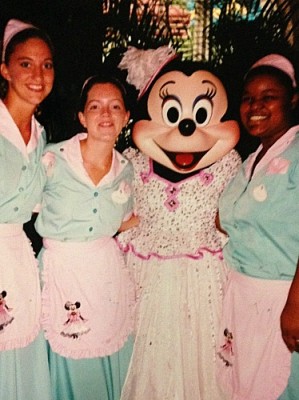 Second, when a child sees Minnie Mouse for the first time is a sight you will not soon forget.
Third, it was wonderful to help families, with children celebrating a special occasion or crying, by passing out stickers or special treats. Yes, crying does happen at Disney. To be a part of their Disney magic was an amazing feeling.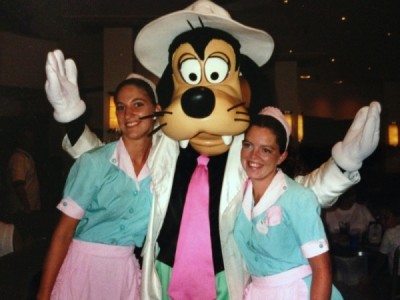 Fourth, the people that I worked with were wonderful and took us under their wings, as there was one other College Program student at Hollywood & Vine.
Fifth, my manager also helped me explore a variety of roles at Disney. I shadowed him, another manager at Mama Melrose, someone at the front desk at the Wilderness Lodge, the Disney Youth Education Series, and a character for a day.
Sixth, I rode the Rock 'n Roller Coaster before it was open to the public, numerous times. After the park closed, they would allow the employees a chance to ride. We could not run down Sunset Boulevard fast enough. When Aerosmith arrived for parade and ceremony, I even snuck in the back to see them arrive.
Seventh, a very important perk was that we received free admission into the parks. Yes, you read it correctly, free. Most days, if I was not working, I found someone on my floor to visit a park. We would jump on the employee bus and head over.
Eighth, the five other college students that I live with had other positions, at other parks, so it was always fun to visit them at work or here their experiences. My friend and I were in the same apartment and shared a room, this made it even better.
Ninth, my parents and sister came to visit in late June. This was great for them to share this time with me. They received a discounted room based on my employee status.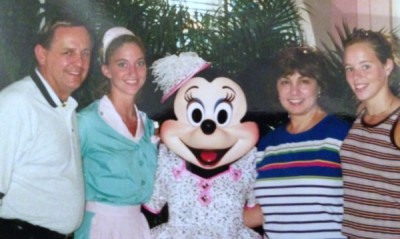 Last, I worked for Disney World! What more can I say?
Sure not everything was perfect. The costume, well, the costume may have left a little to be desired, it ranks close to the ice cream machine. I did get to drop it off to be cleaned. This was a great perk for a college student, especially one that did not want to do laundry. Sometimes I wished I had a car but the bus was relatively easy. The biggest plus was after a long shift, I did not have to think about driving. Ok, and, I did not make much money but I had a magical time.
For me, working for Disney was the ultimate experience in my love of Disney. It was an experience that not everyone has. On interviews, this would always be a topic of conversation. It is still, 14 years later, a great conversation piece. Would I do it again? Yes. When I left the College Program, I thought about returning for the holiday season but it never worked out. To this day, I occasionally peruse the Disney careers page and see if anything is available in education. So far, it has not worked out, maybe when I retire. I just add it to my list of Disney must do's. Have you worked for Disney or dream of working for Disney? What is your dream position?