This post may contains affiliate links for your convenience. If you make a purchase after clicking a link we may earn a small commission but it won't cost you a penny more! Read our full disclosure policy here.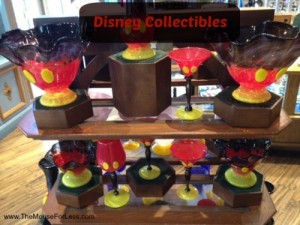 Long ago, when I first traveled to Disney World as a child, I remember wanting certain souvenirs: a T-shirt, a plush, and a pin (this was before pin collecting). Then years later, when I visited Walt Disney World for the first time as a parent, I remember purchasing certain items for our daughter: a T-shirt and a Minnie plush.
Fast forward several years, and more than several trips to not only Walt Disney World, but Disneyland and Disney Cruise Line, too, and the T-shirts and plush are no longer the attraction when souvenir shopping. Of course, there might be a certain tee that strikes my fancy, but over all, I look for unique items. Thankfully, Disney delivers with a wide variety of collectible options. This really helps those of us who are repeat guests find some items to remember our favorite place and not necessarily a specific trip. Hmmm, do you think Disney knows this?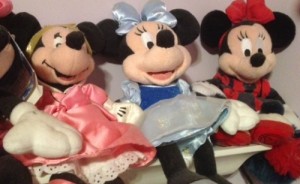 Of course pin trading and collecting is a big draw. There are so many pins, that it often helps to start collecting with a theme: favorite rides, resorts, characters, etc. That might help narrow down the amazing number of pin choices. Even though I don't consider myself a serious pin collector, my family still has amassed a large number of pins in our collection.
Just when pins were starting to slow down in my family (they do tend to get heavy), we discovered Vinylmation. I shudder to think how many of those we have. It really was a great souvenir to collect – especially for my children. Each one is not too expensive (similar to pins), so the kids can get more than one. Many of the Vinylmantion collections come as a blind purchase, meaning that you know you will get one of the collection, but you won't know exactly which one until the box is open. The anticipation is like opening a birthday present as you rush to find out what surprise your purchase holds. As the parent of a child who likes the thrill of the hunt when it comes to shopping, being able to afford more than one of an item helps satisfy the need for multiple souvenirs. As the parent of three children, the fact that they can trade their Vinylmation amongst themselves is also a big draw. Now there is even Vinylmation trading on property if you are able to bear parting with one of your finds for an even better find.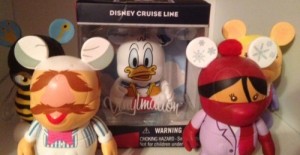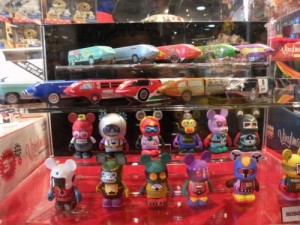 Now as our children grow up, I've found that my husband and I are looking at a few items to collect for ourselves. Well, maybe my desire to collect Dooney & Bourke bags might be more me than him.
One of our new favorite places to look for collectibles is the Arribas Brothers Crystal Arts store on Main Street USA. In the past, many trips found us walking past this store in fear of little hands grabbing and breaking one of the glass items. Now that the kids are old enough to (hopefully) go into a store without breaking things (or go down the street and buy themselves ice cream), my husband and I spend lots of time admiring collectibles and planning our next purchase.
I truly enjoy items with a Disney nod, but are not necessarily full of characters. We found some of our favorite examples here.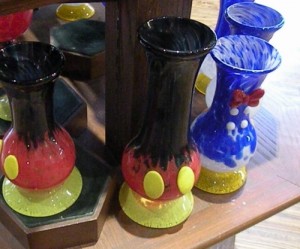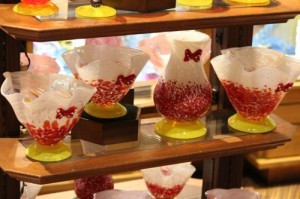 This shop offers us so much to choose from, and so many ideas for future purchases. Even the window shopping for the more expensive items is fun. We can spend time choosing what we would purchase if we had the disposable income, while still finding something within the current souvenir budget.
Happily, this is just the beginning. Don't limit yourself to one shop or style when working on your collections. There are so many options for future collectibles, and everyone's tastes and budgets. There are ears…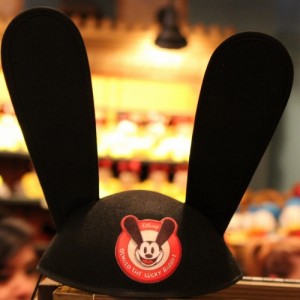 beautiful glass pieces…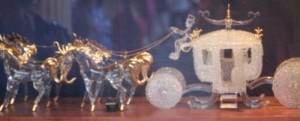 ornaments…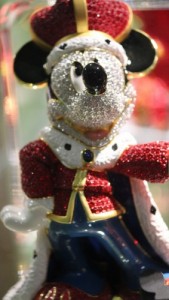 antenna toppers…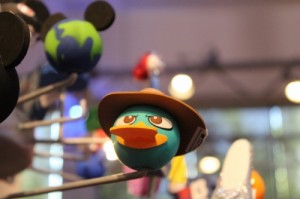 and yes, even T-shirts!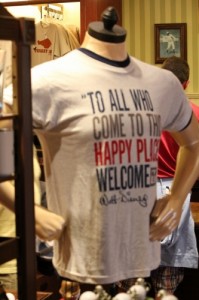 That's just the tip of the collectible iceberg. What do you collect? What have we missed? We are always looking for new, fun ways to remember our favorite vacation destinations, so share your collection ideas in the comments section.
And if you are looking for inexpensive items to collect on your next trip (and other low cost souvenir ideas), visit the Quick Tips on Spending Less at the Parks page on TheMouseForLess website.
Incoming search terms:
https://www themouseforless com/blog_world/disney-collectibles/
oswald the lucky rabbit antenna topper