This post may contains affiliate links for your convenience. If you make a purchase after clicking a link we may earn a small commission but it won't cost you a penny more! Read our full disclosure policy here.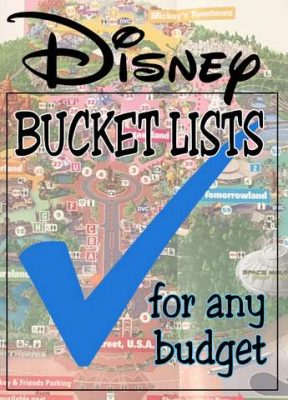 I've got a dream … I've got a dream … and I'm sure Rapunzel would have had #goals involving the Disney parks if she lived in our world. Our personal Disney bucket list options are big and bold, but sometimes you need a few thimble-sized accomplishments to get you through until you can tackle the oversized ones. Here are some challenges for enjoying the Disney parks, whether you're poor as a Mouse or rich as Scrooge McDuck.
One day
These are single-day challenges that can be done with just your park tickets: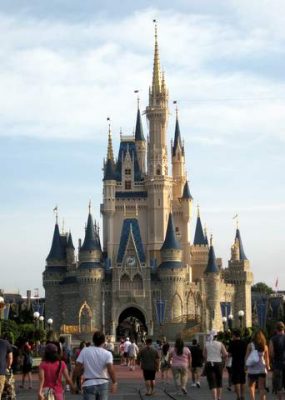 It's a beautiful sight first thing in the morning — and at night
1. Open and close one of the castle parks, Disneyland or Magic Kingdom. Extra points for never leaving the gates.
2. Visit all four Disney World parks in one day to eat something and ride an attraction.
3. Be the very first person on a ride that day.
4. Ride everything the moves in a park (especially a castle park).
5. Spend your day only eating snacks.
6. Participate in a show.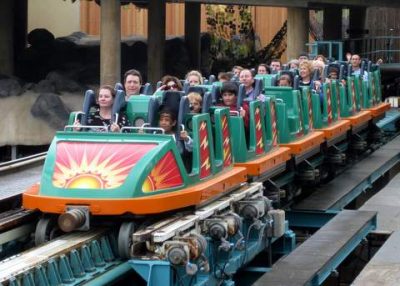 7. Ride the front row of all of the roller coasters/mountains.
8. Take a lanyard full of pins and trade all of them for other pins in one day.
9. Go on a ride five times in a row. (I do not recommend the teacups!)
Multiple days or trips
These challenges will likely take more than a day, probably more than one trip. That's why we have to keep going back!
1. See a park in every season or month.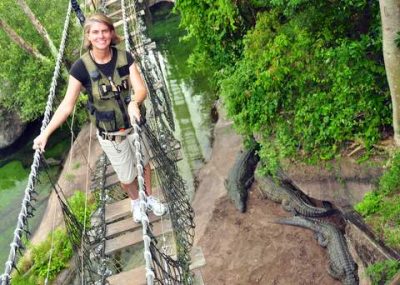 2. Take a tour, like Dive Quest, Wild Africa Trek, Behind the Seeds, etc.
3. Go coast-to-coast — see where Walt started or where his imagination took him.
4. Take a land and sea combo vacation with a Disney cruise.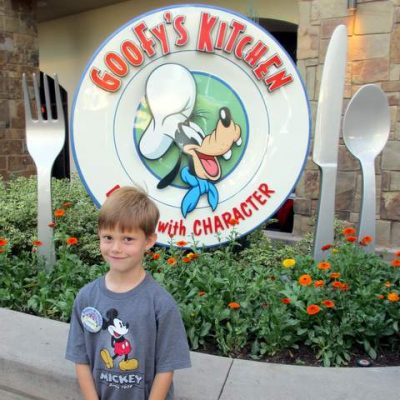 Birthday boy outside of Goofy's Kitchen, where the namesake and his friends spoiled him rotten
5. Visit on your birthday (I've been many times on my unbirthday!)
6. Get an annual pass. Use it to accomplish goal #1, and get discounts on goal #3.
7. Ride every attraction in every park at Disney World.
8. Use all of a 10-day ticket.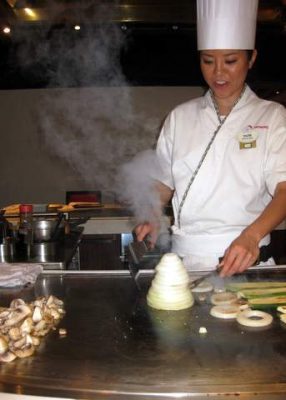 9. Eat at every Table Service restaurant in the World Showcase.
10. Take a multi-generation trip with your parents or adult children.
11. Stay at every level of resort at Disney World.
High-end goals
These Disney bucket list items will take you many trips to accomplish, or a larger, more expensive trip. But maybe we'll find some pixie dust to try one of these:
1. Stay in a suite at one of the Deluxe resorts.
2. Visit every Disney park in the world.
3. Take a VIP tour.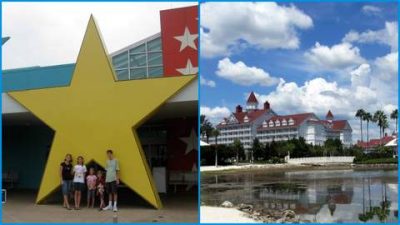 From the All-Stars to the Grand Floridian (I endorse that order, not the reverse)
4. Stay at every resort in Disney World.
5. Visit Aulani in Hawaii.
What Disney bucket list challenges would you choose? Which high-end goal would you choose if money was no object? Share in the comments.

Did you like this article? Make sure to share it with your friends! Check below for easy ways to share!