This post may contains affiliate links for your convenience. If you make a purchase after clicking a link we may earn a small commission but it won't cost you a penny more! Read our full disclosure policy here.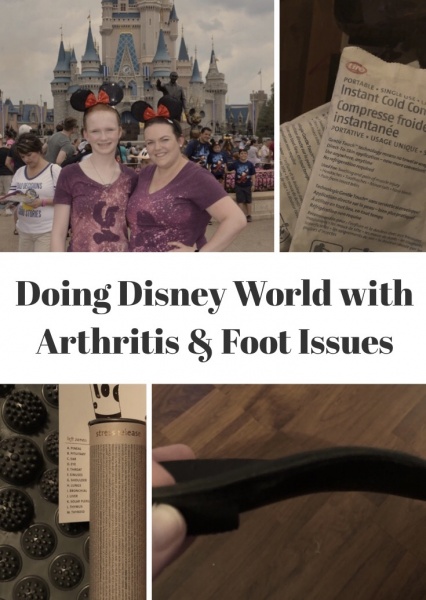 If you're anything like me, the downside of Walt Disney World is all of the walking. I love to walk, but tackling the parks can be troublesome when you're walking 40k steps a day with a whole fleet of lower joint issues. I have bursitis & arthritis in my hips, arthritis in my knees, plantar fasciitis, heel spurs, shin splints & I am flat footed-and yes, I am only 29!! So these issues can definitely happen to people of all ages. I've been dancing since I was 2, so my issues started early in life & all were basically triggered my my flat feet.
I am not going to lie, sometimes when I am in the parks I just want to break down & cry because the pain does get bad. When your feet hurt, your whole body hurts. It's something I have struggled with a lot, but I have learned some fantastic tips that help me tackle the parks & ensure all my joint issues & foot issues stay in check, so I can enjoy my vacation to the fullest. There's some things that every single person should follow to make sure your feet are comfortable, but particularly those with issues. Here are my tips for visiting Disney theme parks with arthritis & other foot issues.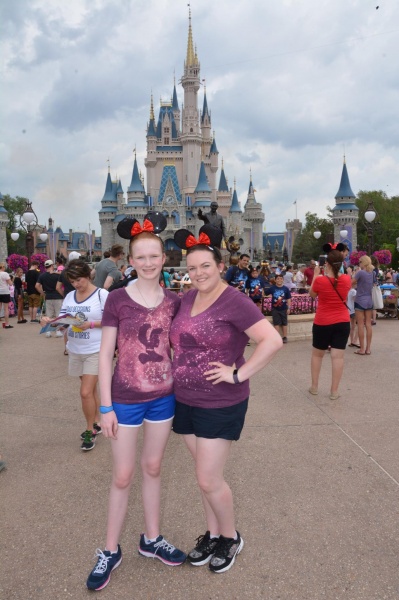 Orthotics
When I was about 18, I was prescribed my first pair of orthotics. I still to this day don't particularly love using them, because they are uncomfortable. However, when I am walking for long periods of time, such as park touring, I don't leave without them. This is mainly important for my flat foot-it creates a forced arch for me. They do take some getting used to & you can blister when you first use them. With that said, I find all my other joint issues & plantar fasciitis stay in check when I use them.
I often bring a memory foam pad to insert over top of the orthotic to make it a little more comfortable. And if, by chance, I start to blister, I just take them out of my sneakers & toss them in my bag. Look into getting them if you are flat footed or have plantar fasciitis before your next Disney vacation! Also, make sure you allow plenty of time to break them in & be comfortable for your trip. Another option is the Birkenstock inserts which do the same thing for much cheaper and a lot of insurances cover those as well.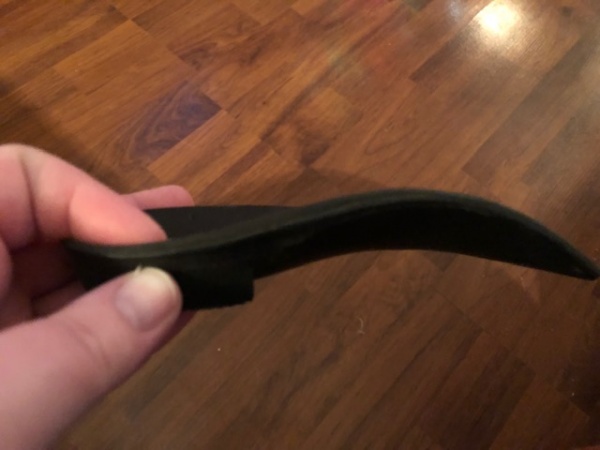 Proper Footwear
This is a great rule of thumb for every person touring the parks. Proper footwear! If you wear something like converse sneakers or plain flip flops, I can pretty much guarantee you will end up in pain. However, everybody is different & every foot is different. Some people find flip flops easier! No two people are the same.
If you have issues like I do, you'll want to wear sneakers. Something that is comfortable, supportive & will have space for orthotics if you wear them. You also want something that will dry out fairly easy because it tends to rain in Florida almost every day, and then it just ends up being uncomfortable!
In my experience, the best sneakers vary from person to person. I find Brooks, New Balance & Asics the best brands for my feet. I also have Birkenstock sandals to wear on off park days to give my feet a break from sneakers, but also have good support. You may want to invest in both!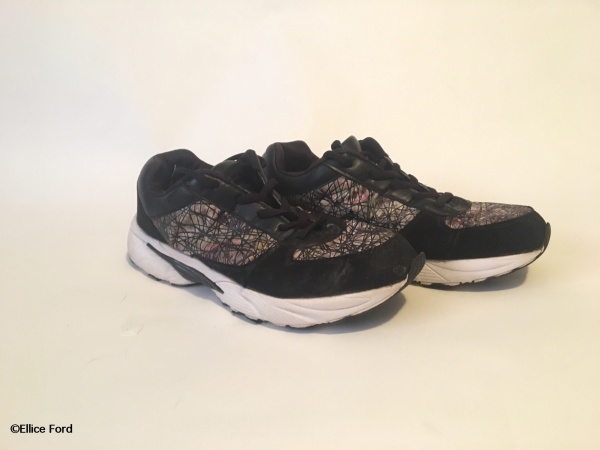 Epsom Salt Baths
Even if I don't find my feet hurting, I take a bath with epsom salts almost every single day. It is good for all your aching muscles, but especially those aching feet! Have some delivered to your room using Amazon, or head to the nearest store on your arrival day to pick some up. The store at your resort, if staying on site, should also have a variety of necessities such as this, but be prepared to pay a little more. Definitely pack or purchase for your trip!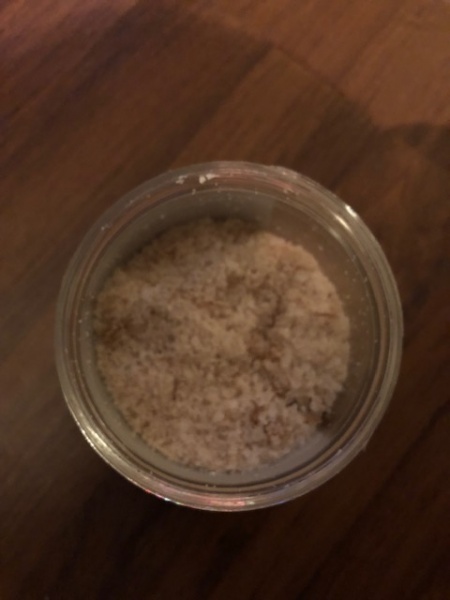 Massage Pads
Something I also find useful is bringing a small massage pad for my feet. You can also buy essential oils to help with things like the issues I have to rub on your feet. Something so simple, which doesn't take up much extra space in your suitcase, can go a long way! This is something else that I try to do daily, even if I don't find my feet aching.
Ice & Anti-Inflammatory Medication
Ice, ice, ice!! I cannot stress this one enough. Particularly with my heel spurs, shin splints, bursitis & plantar fasciitis, I have to use plenty of ice on them, even on a good day. Here's a tip-freeze a bottle of water and keep in the freezer. Use this on days your plantar fasciitis is really bad by rolling it under each foot. In addition, I ice my heels and hips often. As often as I can, I use ice on my feet. Sometimes I even throw an ice pack in my park bag, just in case I feel the need. You can buy the instant ice packs that you squish and it crystallizes into ice; these are great for park bags. For at your hotel, you can just use a standard gel ice pack, or even find the ice machine at your hotel.
Secondly, take an anti inflammatory, such as Advil, whenever you feel the need. Even if it doesn't seem too bad, it will help reduce inflammation on those joints. You may also want to consider seeing your doctor to see what they suggest for pain.
All of this helps with inflammation and is imperative in making sure you are somewhat healed before your next park day.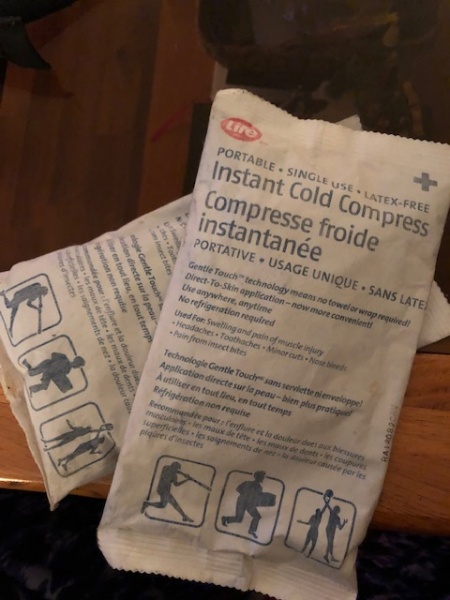 Stay Hydrated
This is a no-brainer in the parks to make sure you don't end up dehydrated. But it is particularly important for those of us with these issues. It helps keep our body hydrated and prevent inflammation and pain in our joints. Make sure you drink as much water as possible!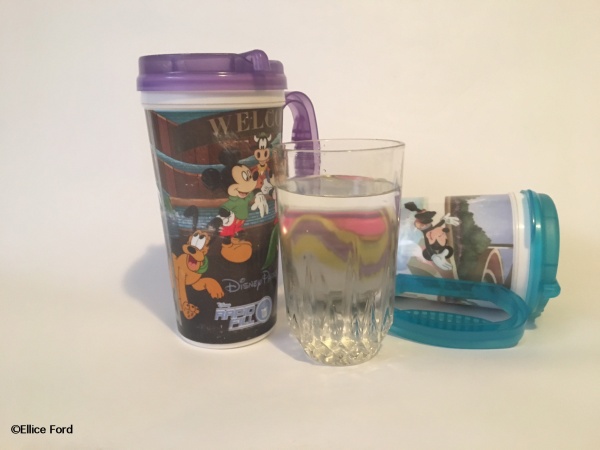 Don't Overdo It
As much as you may want to be go-go-go when you hit your resort, make sure you take time to give your bottom half a break. I am very much an on the move person when I travel anywhere, so it's hard for me to just stop and relax. But, it's important to unwind & give your body & even your mind a break. Within the parks, just take some time to people watch, grab some food, or anything you find relaxing. If you have enough time, take some off park days & lounge poolside or in your hotel. Take mid day breaks and head back to your resort for a couple hours. Just don't overdo it for yourself; know your limits.
Book a Spa Appointment
Walt Disney World has a couple of spas on property, that you may want to consider booking a massage at, halfway through your trip. Not only will it help with the plain of any arthritis or any other issues you may encounter, you will come out feeling SO relaxed and ready to take on the rest of your trip! It can be quite pricey, but if you've got even half the issues I have, it is well worth the money. Explain everything that is going on, and they will happily spend time focusing on those areas!
Consider Renting a Scooter
Lastly, consider renting a scooter for helping you get around the parks. I get it…there is a bit of a stigma attached to this one because you may not want people to think you're abusing the system. This is something I haven't done because my above tips tend to help me power through. However, I am not opposed to renting one and there has definitely been days where I have come VERY close!! If you find yourself having a particularly painful day & nothing seems to help, definitely look into renting a scooter. Again, this can be costly, but the price of comfort when enjoying your vacation is priceless.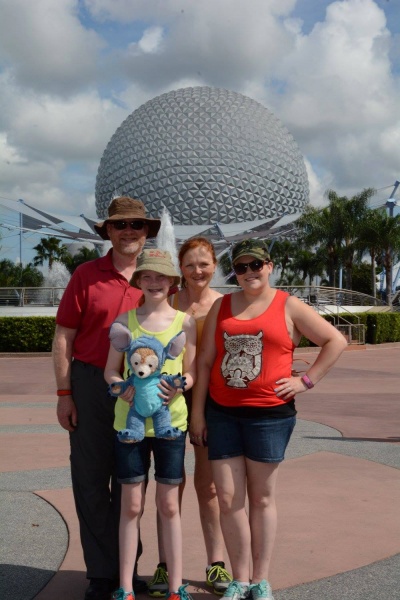 There are a few tips for enjoying the parks if you have arthritis, plantar fasciitis or anything else I mentioned in this article, the list goes on! Main thing is to just make sure you are comfortable & take it easy on yourself. There is nothing worse than not being able to have fun because you are in too much pain. So next trip to Walt Disney World (or any park, for that matter) take into consideration these important tips!
What tips do you have for someone who has arthritis, or other foot issues that make it difficult to walk? Let us know in the comments, or on Facebook or Twitter!
Did you like this article? Make sure to share it with your friends! Check below for easy ways to share!
Want to visit a Disney Destination? Contact The Magic for Less Travel for more information and a free, no-obligation quote.

Incoming search terms:
https://www themouseforless com/blog_world/disney-arthritis-foot-issues/
disneyland with arthritis
surviving disneyland with arthritis
how to walk disneyland when you have bad feet
how to do disneyland with arthritis
flip flops at Disney world shin splints
doing disney with RA
Does everyone's feet hurt as bad as mine at Disney
disney world plantar fasciitis das pass
back of heel pain un disneyworld