This post may contains affiliate links for your convenience. If you make a purchase after clicking a link we may earn a small commission but it won't cost you a penny more! Read our full disclosure policy here.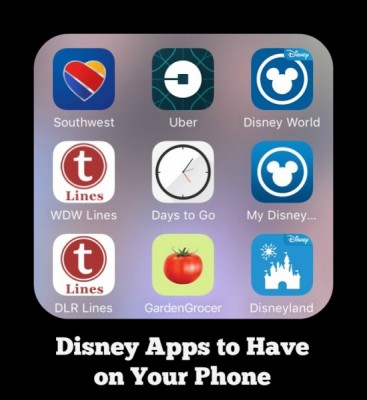 There's no question that our little (or big) smart phones have become a part of our lives – and often with good reason.  While we all go on vacation to relax, have fun, spend time with loves ones, and sometimes unplug, there are so many apps that can make your vacation go a little smoother.  There are at least a dozen Disney apps I have on my phone.  I use them for planning and during my Disney vacations.  They are by no means inclusive of all the good ones, but the ones I find myself using most often.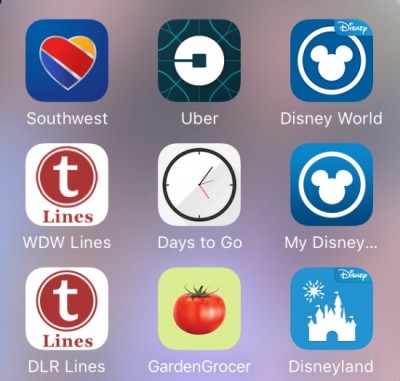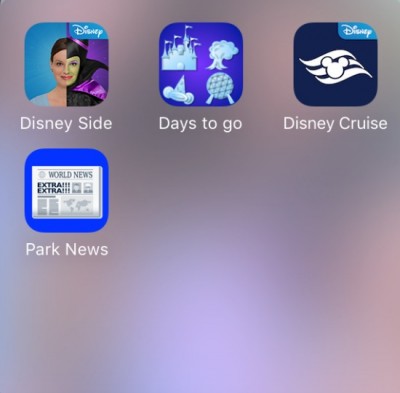 My Disney Experience
The My Disney Experience (MDE) is the official Walt Disney World app and is where you can do some official business.  You can link your room and dining reservations, see what passes you have, your FastPass+ reservations, etc.  This is where you can also make dining and FastPass+ reservations, check attraction wait times, check show times, see where the closest bathroom is, and even review you PhotoPass photos.  It's a very powerful and useful tool  – when it's working.  It seems to get better with each update but it has been known to stall out a bit.  As a backup, I keep a shortcut to MDE via a web browser with my apps.  It brings you to the full desktop site and while it can do the same thing, even a little more, it is organized a little differently.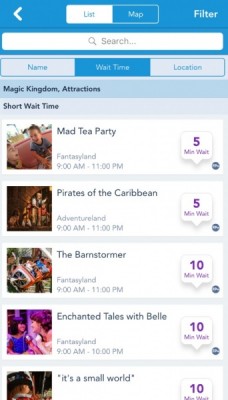 Wait Times in MDE
Full desktop version of MDE
I do keep both the Southwest & Uber apps in my Disney app folder.  You could download the app for whichever airline you use, if you fly! Uber is a transportation option my family does use while in Walt Disney World – you can read more about that here.
I have the Disneyland app because we are heading out West for our first visit to Disneyland!  While it's not as powerful of app as its sister version for WDW, the app does allow you to look for dining options, check wait times, look for characters, find dining options, look for shopping and entertainment, and look up more information about the resort.  However, while My Disney Experience is fully integrated with your profile and has your personal reservations and photos, Disneyland's version is informational only.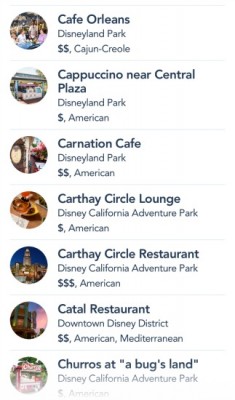 Dining Options at Disneyland
Garden Grocer
We haven't been to Disney in years and not ordered from Garden Grocer.  It's a grocery delivery service that will deliver your goods to bell services at your resort.  It's a wonderful resource when you have children and need lots of snacks or items they're used to.  You can save your favorite items for future orders which makes ordering again super easy!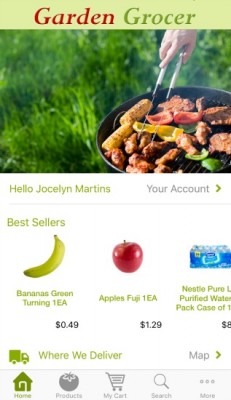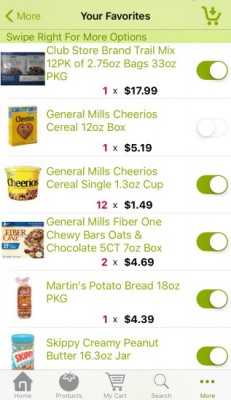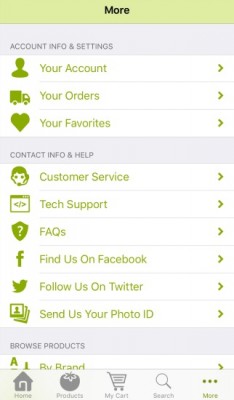 Lines app – Walt Disney World & Disneyland Versions
You'd be crazy not to subscribe to TouringPlans and use their Lines app.  This tool can save you so much time in line.  You can check wait times, which are often more accurate than Disney's, use their touring plans or optimize your own, check the upcoming crowd calendars, chat with "Liners," and even check what FastPass+ reservations are still available.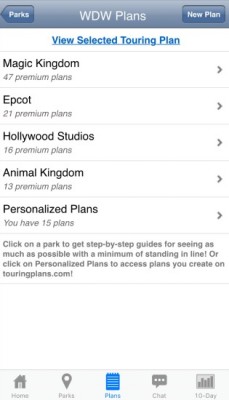 Touring Plans – both tried & tested and personalized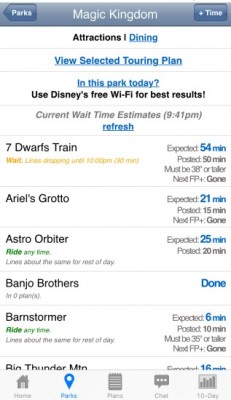 Wait times  – comparing expected vs posted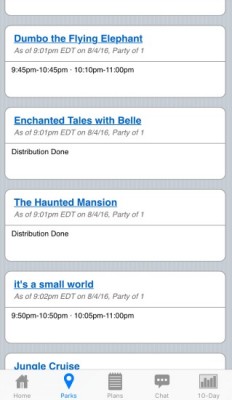 The FastPass+ reservations that are still available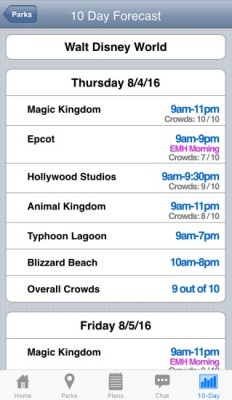 The 10 Day Forecast for Walt Disney World
Days to Go
I use two different apps for my countdowns – both called Days to Go.  One I like because you can countdown to multiple vacations.   The other I like because it's specific to Walt Disney World, includes some fabulous photography, and you can schedule audible and visible alerts.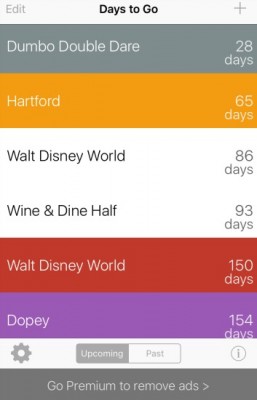 Days to Go for multiple trips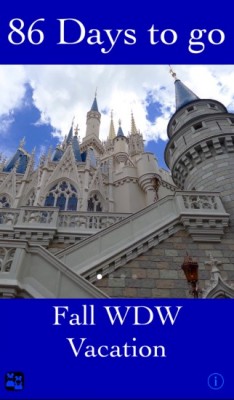 Disney Cruise Line
While I haven't been on a Disney Cruise yet, this is a great resource for those who do cruise.  I am also using my friends' upcoming cruise date as a countdown!  I can get excited for them!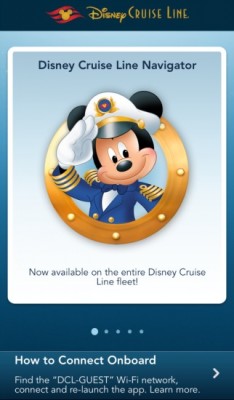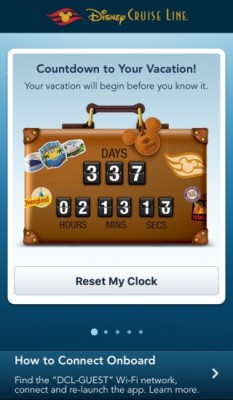 Theme Park News
If you're a Disney news junkie, this app collects all the big stories and puts them in one spot for you!  You can read up on all that's going on in the world of Disney right here!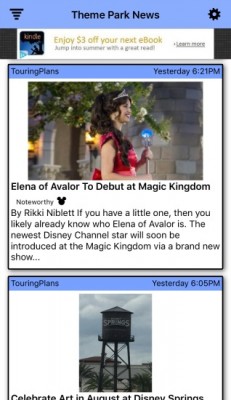 My Disney Side
I'd be remiss not to include the My Disney Side app simply because it's fun and it always gets me in the Disney mood!  You can use or take a picture to transform yourself or others into fun characters!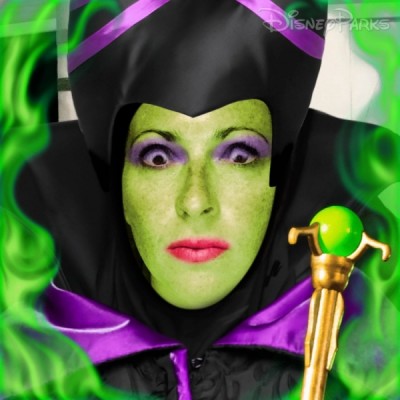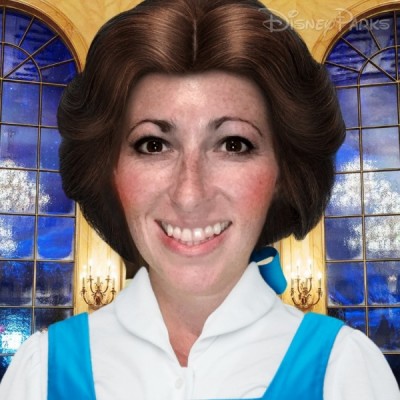 Whichever apps you use, I think it's good to try some out before you are traveling.  See if you like them.  Learn your way around the app.  You certainly don't want to have your nose in your phone the whole time you're on vacation, so experiment and determine which apps work for you and give you the information you want in the format you want it! Lastly, because you will use up your battery power quicker than you ever have, bring an external battery charger as backup.
What are your Disney favorite apps to use to plan for or while on your Disney vacation? Share in the comments!