This post may contains affiliate links for your convenience. If you make a purchase after clicking a link we may earn a small commission but it won't cost you a penny more! Read our full disclosure policy here.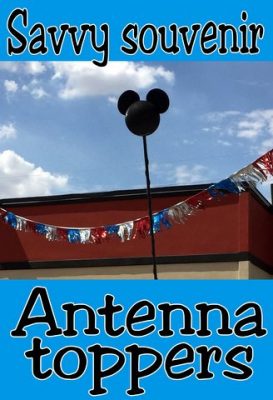 Can I share a little secret? I've got antenna topper envy!
All over town, I see cute Disney antenna toppers sailing by on vehicles big and small. Alas, my own minivan — like many cars these days — has no antenna. It gets radio from an integrated fixture in the bodywork. I'd love to fly my own ball-shaped flag of Disney devotion, but it's just not possible right now in an automotive context. But Disney antenna toppers still make a savvy souvenir for anyone to bring home, however you display them.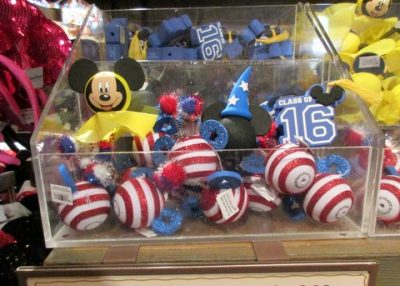 Two best features of antenna toppers: First, Disney sells countless options for nearly every fandom in the Kingdom. From Pixar to princess, Darth to Donald Duck, there's a shaped foam trinket for you. Add in holidays and special occasions and the selection is as deep as the line for the Seven Dwarfs Mine Train!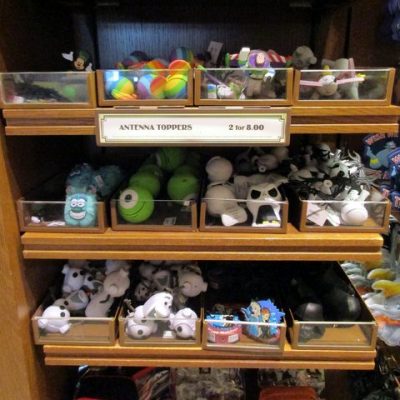 Second, they are wildly inexpensive. At less than $5, they are cheaper than Vinylmation, trading pins, Mickey ears, stuffed animals, ornaments, etc. That makes them the kind of souvenir collection you can add to on each visit. Disney antenna toppers with favorite characters would also make great gifts to bring back for co-workers or friends.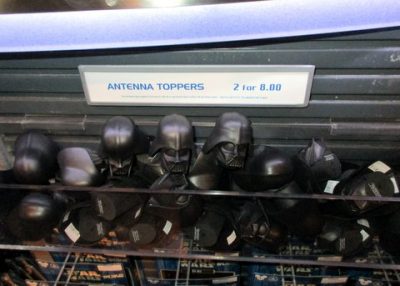 Even if your car is as antenna-deficient as mine, they are a multitude of ways to display antenna toppers. Check out Pinterest for "Disney antenna topper crafts." Their soft foam shape makes them easy to cut, hang, mount, or magnetize.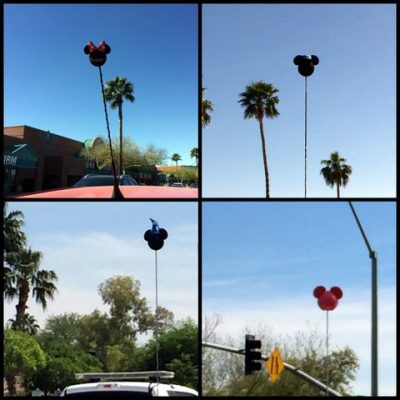 Around town, Disney antenna toppers mark the cars and trucks of Disney diehards in almost every parking lot, at least where I live. They make me smile when I see them waving to me in traffic. I wish I had a picture of the car I saw sporting a dozen antenna balls stacked like a Mickey shish kabob!
Have you bought a Disney antenna topper? How do you display yours? Share in the comments. 
Did you like this article? Make sure to share it with your friends! Check below for easy ways to share!
Incoming search terms:
https://www themouseforless com/blog_world/disney-antenna-toppers/
how too install disney antena topper
antenna topper