This post may contains affiliate links for your convenience. If you make a purchase after clicking a link we may earn a small commission but it won't cost you a penny more! Read our full disclosure policy here.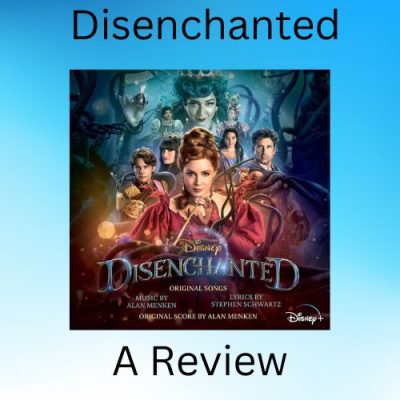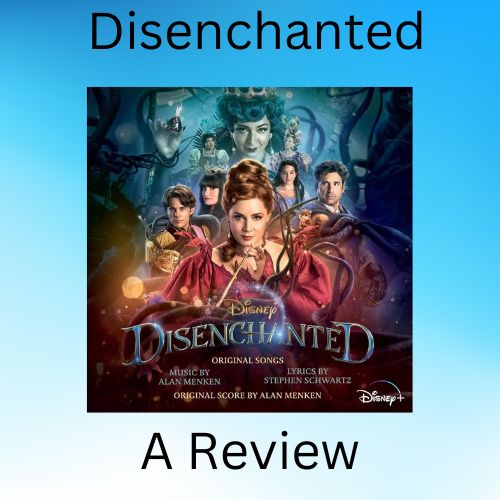 When my family found out that there was going to be a sequel to Enchanted, called Disenchanted, we couldn't wait to see it. Add to that the fact that the movie would be streaming on Disney+ and we knew what we were watching over Thanksgiving break!

Disenchanted picks up a few years after the original film left off, and reunites much of the original cast. Giselle (Amy Adams, who absolutely sparkles in this role) has married Robert (Patrick Dempsey) and adopted little Morgan (now played by Gabriella Baldacchino). They also have a new baby of their own.

Turns out living with a family in a tiny New York City apartment isn't working so well, so they all move to the suburbs. When they arrive, the entire family has such trouble adjusting that Giselle decides to use Andalasian magic to make sure her family has a fairy-tale life.

What she forgot was that a fairy-tale life means more than just princesses and balls and fairies and magic. It also means giants, ogres, tyrannical queens, and evil stepmothers. Soon the entire family finds themselves thrust into a situation none of them are prepared to handle.

Although we all enjoyed this movie, none of us felt that it was as good as the original. Part of what made Enchanted so, well, enchanting was the fish-out-of-water storyline. Audiences were charmed by Giselle's optimism and innocence because she was thrust into the very real, complicated world that is our reality.

In addition, Enchanted was peppered with fantastic little cameos from a whole slew of actors who had previously lent their voices to Disney princesses, as well as dancers who worked on the original run of West Side Story and the Disney classic movie Mary Poppins.

Since the majority of Disenchanted takes place in a town that is transformed into a live-action version of Andalasia, we no longer see the contrast between Giselle and her surroundings. And although this films brings us some fun new characters, there are less Disney Easter eggs to charm us with.

What Disnechanted does very well, however, is give us a lot of musical numbers. If you love singing, dancing, and huge set pieces, don't worry. This film has tons of those. In particular, I was thrilled to hear Idina Menzel (who returns as Rachel) singing. I remember seeing the original Enchanted and being baffled that anyone would cast Ms. Menzel in a role and NOT have her sing!

In short, Disenchanted is flawed but still has a lot of heart. All the actors seem to be happy to return to these roles, and the new actors definitely hold their own. Watch it for the music, the dancing, and the spectacle.
Did you like this article? Make sure to share it with your friends! Check below for easy ways to share!  
Want to visit a Disney Destination? Contact The Magic for Less Travel for more information and a free, no-obligation quote.