This post may contains affiliate links for your convenience. If you make a purchase after clicking a link we may earn a small commission but it won't cost you a penny more! Read our full disclosure policy here.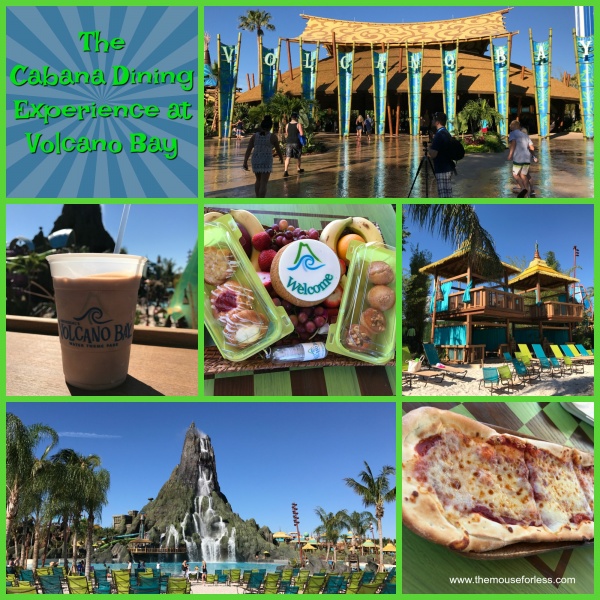 Memorial Day weekend was a crazy weekend for those who visited Orlando. Not only was it the official opening day for Pandora – The World of Avatar, but it was also the grand opening of Universal Orlando Resort's new water theme park, Volcano Bay!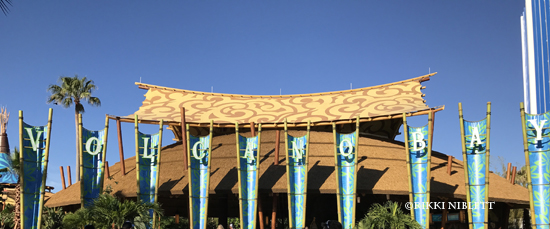 Volcano Bay takes the water park experience and kicks it up to the next level. It takes the irritating aspects of visiting a water park and turns them into positive experiences. For example, Guests don't need to carry their tubes throughout the park. It also offers a complete Virtual Line experience courtesy of its TapuTapu technology meaning Guests won't need to stand in long lines to ride the park's premiere attractions.
Volcano Bay is made up of four incredibly themed areas with Polynesian influences ranging from Easter Island, Hawaii, New Zealand and more. The park itself is simply stunning!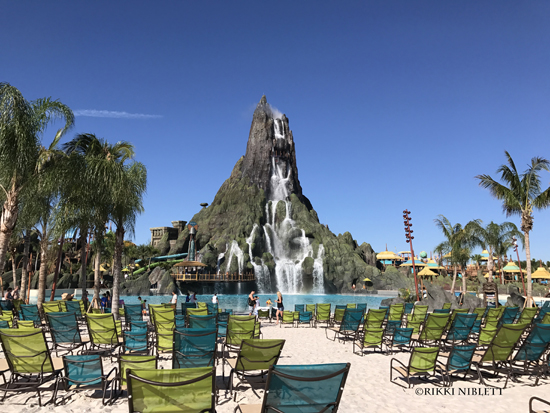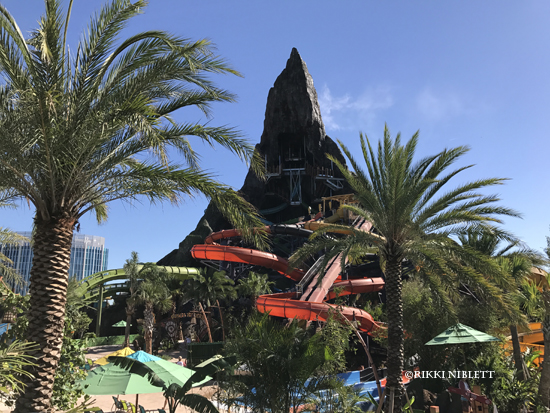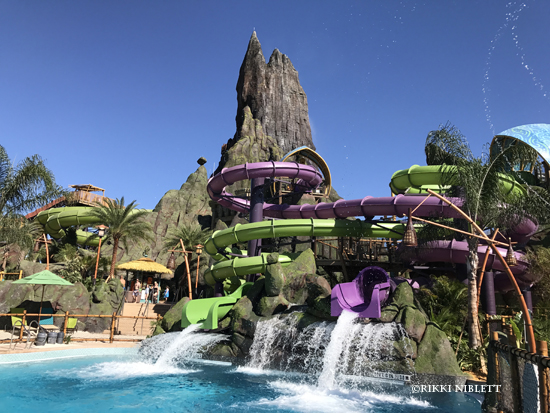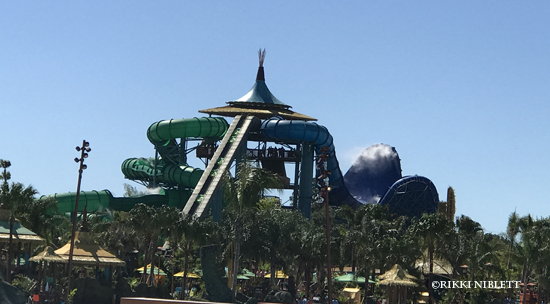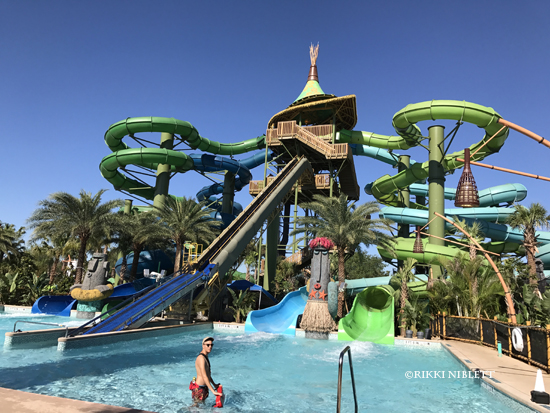 Since we were there for the second day of operation, we decided that we wanted to rent a cabana for a more private experience. (We knew that it was going to be exceptionally busy, since it was Memorial Day Weekend.)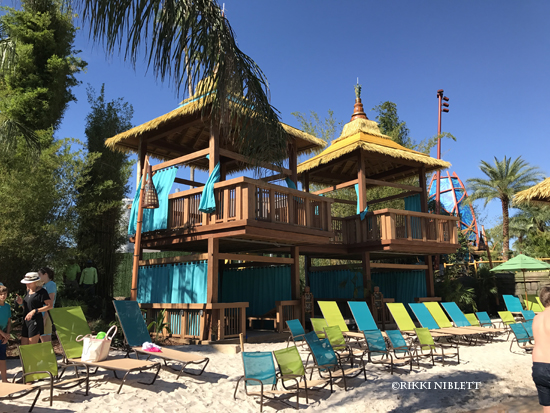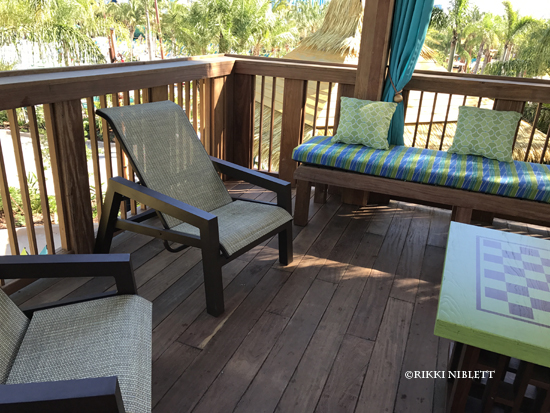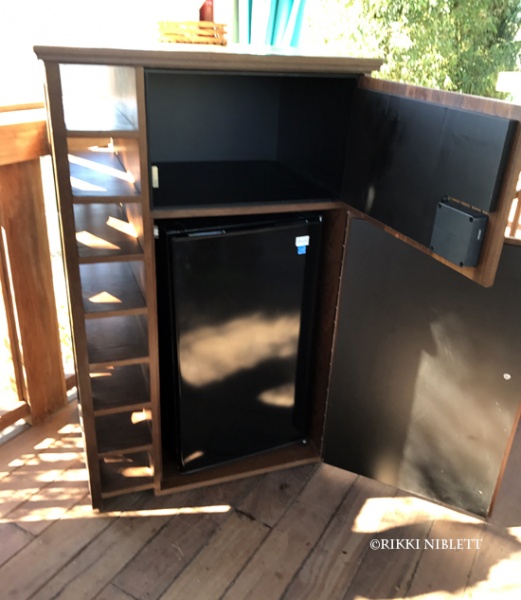 The cabanas here are a unique experience. Guests have a private seating area, in the shade with towels included, a refrigerator stocked with bottled water, and a safe for keeping valuables secure while you are riding ride. There is also a fruit basket welcoming Guests to their cabana! The fruit in the basket is very fresh. These were some of the best strawberries I've had, actually! Also, the muffins were quite tasty.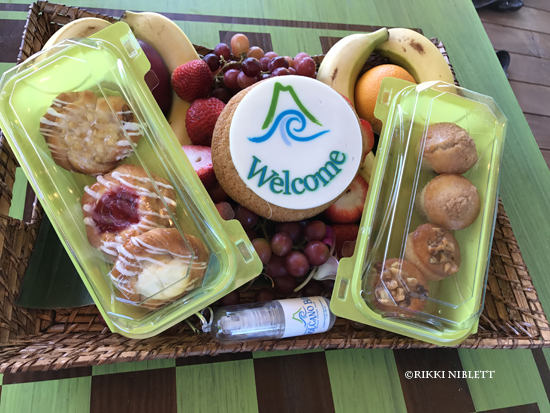 Throughout the day, Guests in a cabana don't have to leave their cabana to get food from one of the various dining establishments. (They can, if they choose though.) Instead, Guests can order off of a menu of select items that can be found at the many different eateries located around the park. (Do keep in mind that you have to pay for any menu items; these are not included with your cabana rental.)  Guests can also choose to order alcoholic beverages throughout their cabana experience.
While there were a lot of unique items to choose from, I wasn't feeling very well that day, so I really wanted some sort of comfort food. I decided to go for the unoriginal cheese flatbread pizza.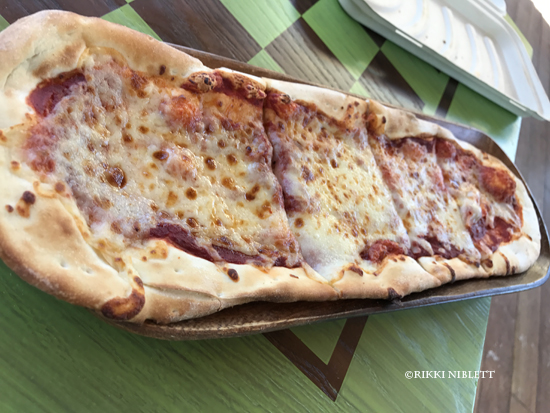 While this is one of the more pedestrian items on the menu, I did find it to be quite delicious. I found it to be a decent size, with a good ratio of sauce to cheese, and not too much dough.  If you have a picky eater in the family or you are looking for a simple dish, this is certainly one you should consider!
Later in the day, I wanted to get something sweet. I decided I wanted to try their chocolate milk shake. The shake itself was a thick consistency when it was brought out. As soon as I tasted it, I was immediately in heaven! It tasted just like a Wendy's frosty! It was chocolatey and yummy!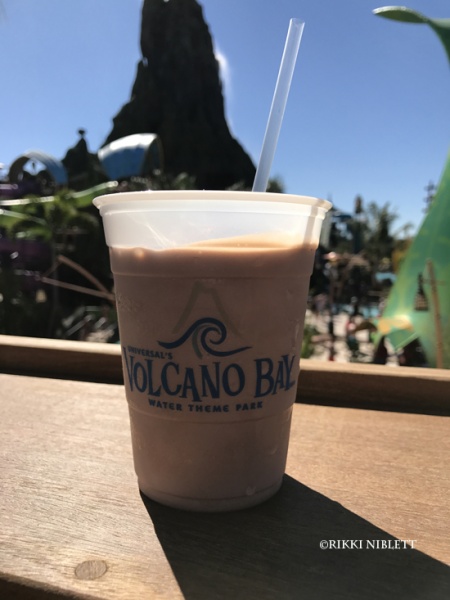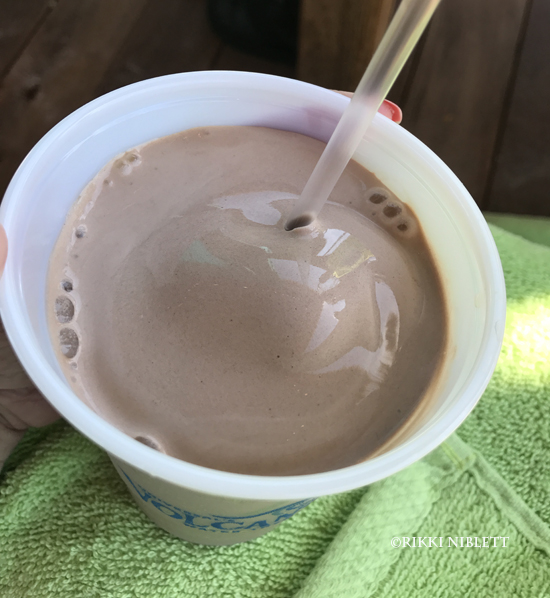 Overall, I was very pleased with the dining experience in the cabana. The servers are extremely attentive. They check on you frequently to make sure there's nothing else that they can help you with. The only problem with having the cabana experience…now I'm spoiled! I'm going to want to have this experience every time.
Would you consider renting a cabana at Volcano Bay? Are you looking forward to experiencing this new water theme park? Share your thoughts in the comments.
Did you like this article? Make sure to share it with your friends! Check below for easy ways to share!
Incoming search terms:
https://www themouseforless com/blog_world/dining-volcano-bay/