This post may contains affiliate links for your convenience. If you make a purchase after clicking a link we may earn a small commission but it won't cost you a penny more! Read our full disclosure policy here.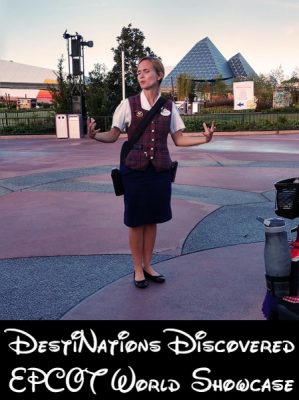 TOUR INFORMATION:
DestiNations Discovered is a 5 hour walking tour of World Showcase offered at Epcot.  There is an additional cost for this tour and you will also need a valid park ticket for entry into Epcot.  During the summer months, the tour is available on Mondays, Tuesdays, and Saturdays.  During the fall and early winter, it is available on Mondays, Tuesdays, Fridays and Saturdays. Dates and times are subject to change.  I recently experienced DestiNations Discovered on Tuesday, October 23, 2018.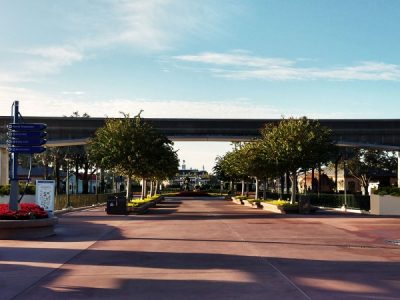 THE START OF MY TOUR EXPERIENCE:
My tour time started at 8:15 a.m., however I was asked to check in 15 minutes early.  Since the tour usually begins before park opening, you will want to follow signs at the main entrance to enter with the early morning breakfast reservation crowd (or be prepared to give your name to the Cast Member with the clipboard at the International Gateway). Check-in for the tour is on the backside of Pin Central, behind Spaceship Earth.  Upon checking in, a Cast Member will give you a name tag, a water bottle, a radio pack with earpiece to be able to hear your tour guide as you are on the move, and a menu so you can choose your lunch (allergy menus are available).  Lunch is included as part of the tour and as of October 23, 2018 was being offered at the Rose and Crown Dining Room.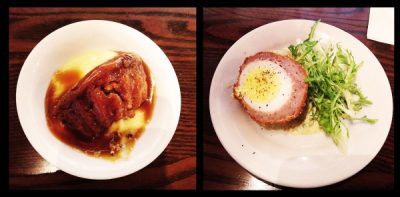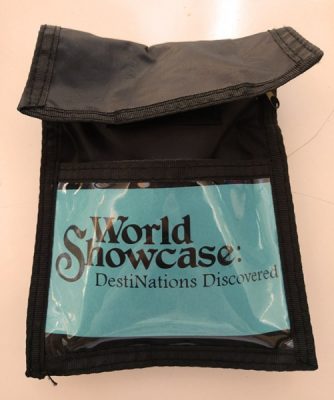 My tour guide was Kiershta and she started us off with her personal history with Disney.  It's always interesting to hear how Cast Members got their start and worked their way through the various departments at Disney. She gave us some quick fun facts about Epcot and explained the plan for our tour.  Pictures are welcome, except for when the tour went backstage (which we did, several times!). The World Showcase would be empty (aside from Norway, all those Akershus breakfast reservations) until we reached Morocco, when the World Showcase would open to the day guests. There were 16 people in the tour group, so it definitely did not feel like a huge crowd and having entire pavilions to see with just our small group was wonderful.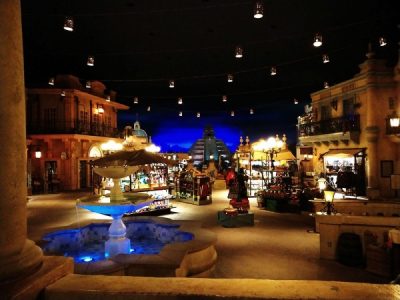 AROUND THE WORLD:
Our tour went around the World Showcase lagoon, from Mexico around to Canada.  Walking the entire World Showcase is 1.3 miles and even at our strolling pace with stops for facts and stories, it was quite the walk.  When the World Showcase was being developed, 40 countries were invited to be a part of it however only 8 said yes.  America made the 9th pavilion.  Later, Norway was added in 1984 and Morocco in 1988.  Each country's pavilion has 3-4 acres of land, however much of it may be backstage as kitchens for restaurants, staff staging areas, etc. Imagine how big the World Showcase would be if all 40 invited countries had said yes!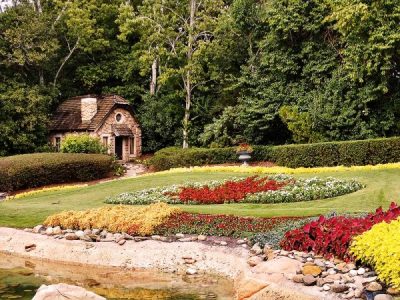 Kiershta had stories to tell about each of the pavilions and fun facts about the architecture, decor, and culture.  She also took as backstage and we saw where the barges for Illuminations are kept as well as behind-the-scenes of Mexico, Norway, and Canada. By the time we were leaving Morocco, it was 11:00 a.m. and Epcot guests were entering the World Showcase. We worked our way through France, then across the bridge (which represents crossing the English Channel, who knew?) to the United Kingdom.  A brief tour of the UK herb garden and then it was time for lunch! 
Having never dined at the Rose and Crown before, I was excited to try something new.  Our meal included an appetizer, your choice of entree, dessert, and non-alcoholic beverage.  Lunch was delicious and gave us the opportunity to relax and recharge for the remainder of the tour.
We finished up in the UK and moved on to Canada, where the crowds were definitely more noticeable now. Some interesting Canada facts, a quick trip backstage, and our tour was complete!
Kiershta had a couple of surprises for us though; everyone on the tour received a commemorative pin (in addition to being able to keep our name tag pin), a multi experience FastPass had been added to our magic bands (for use at any attraction in Epcot that day), and we were all on the list for a special viewing area for Illuminations that night by the gondola in Italy! Not sure if the FastPass and Illuminations viewing are an everyday occurrence with this tour, but it was a welcome surprise.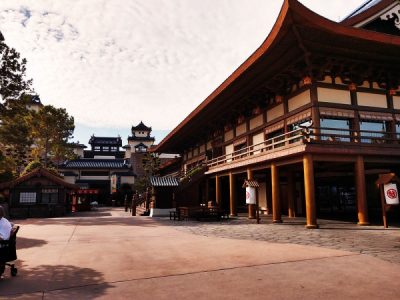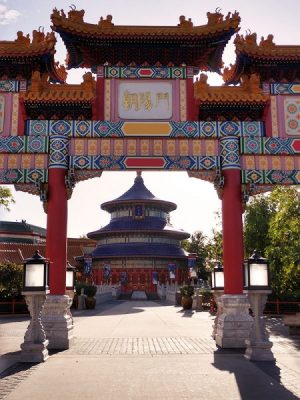 WHAT I THINK OF THE DESTINATIONS DISCOVERED TOUR:
Overall, I would say that DestiNations Discovered was worth the cost paid.  It is currently $109 and guests must be 16 years of age or older to participate.  There is a 15% discount for Annual Passholders, Disney Chase Visa Cardmembers, and Disney Vacation Club members.
Even without a discount, the tour was still incredibly informative and fun.  I learned so much more about each country`s pavilion than I would have ever learned from just a casual visit to Epcot.  Having the opportunity to take photos without hundreds of people in them was a definite plus and lunch being included helps make the cost seem more reasonable.  If you are looking for something new or different to do on your next Walt Disney World vacation, then give World Showcase: DestiNations Discovered a try!
Tours can be booked by calling (407) WDW-TOUR.
Have you done the DestiNations Discovered tour before? What did you think? Share in the comments,or on Facebook or Twitter!
Did you like this article? Make sure to share it with your friends! Check below for easy ways to share!
Want to visit the Walt Disney World Resort? Contact The Magic for Less Travel for more information and a free, no-obligation quote.

Incoming search terms:
world showcase destinations discovered
https://www themouseforless com/blog_world/destinations-discovered-tour/