This post may contains affiliate links for your convenience. If you make a purchase after clicking a link we may earn a small commission but it won't cost you a penny more! Read our full disclosure policy here.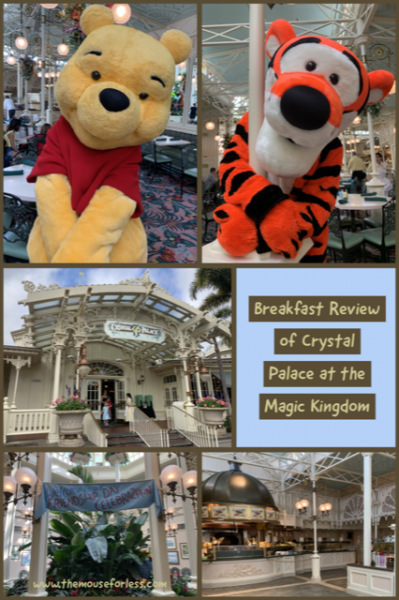 On my list of restaurants to try, I'm going to be honest. Crystal Palace wasn't high on my list. Sure, I'd heard from other bloggers here at The Mouse For Less that it was one of their favorites (ahem, Tim), but I'm not big on buffets, I don't need to dine with characters because it's just me and my husband usually, and I find Crystal Palace to be a bit expensive, especially because I'm paying out of pocket. (Now, for those on the Disney Dining Plan, it can be an exceptional value!)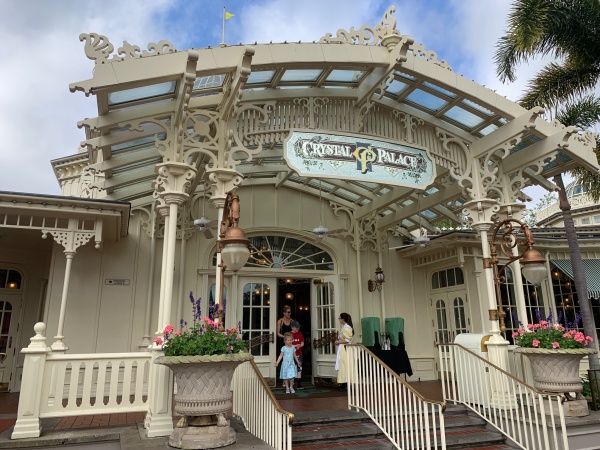 So, when I was in Walt Disney World recently and saw the Crystal Palace ADR pop up as available for that morning, I thought…ok….let's try it. I haven't reviewed it yet for the blog, and well, I definitely know I should. So, I took the reservation and headed over to the Magic Kingdom.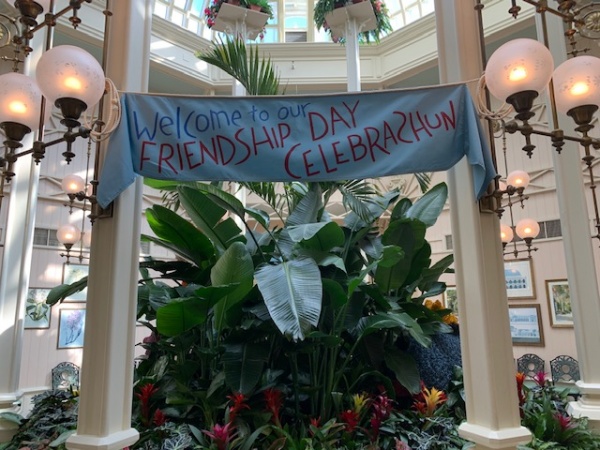 For those who don't know, the table service restaurant celebrates Friendship Day with Winnie the Pooh and friends. So, Guests here are able to meet not only that lovable bear, Pooh, but also Piglet, Tigger, and Eeyore! The restaurant can be found on Main Street USA, as you are walking over towards Adventureland, and it has a really airy, solarium feel. There are lots of plants and greenery, plus some gorgeous looking Victorian touches.
When Guests walk in, they will see adorable flower topiaries of the characters who you are about to meet.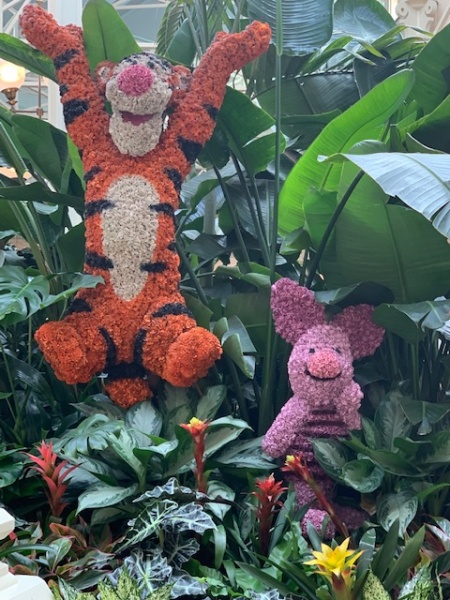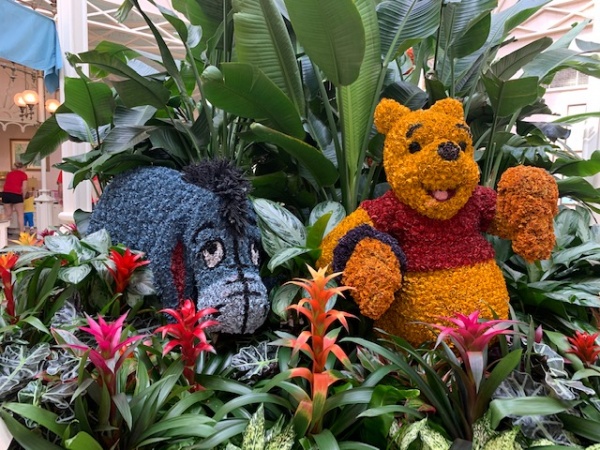 Once I was seated, I was instructed on how the characters would be greeting me. They did mention that it could take up to 90 minutes to meet all four. This was important information because I definitely only met one character in like the first 40 minutes of my meal. There are character handlers who will come by and check to make sure you have met all four, but if for some reason you are done with your meal and you haven't, make sure you let one of the Cast Members in the blue shirts know and they will attempt to rectify the situation.
The other slight issue I have is that with character meals, there is no one there to take your photo. Now, if you are with your family, that can be fine, more or less. But if you are by yourself, like I was, I had to rely on the kindness of the strangers behind me to take my photos for me. Given that at these character meals, the hefty price is mostly because you are meeting the characters, I do wish that the character handler Cast Members were with the characters so that the whole family can be in the photo without having to beg another table to do it, or be forced to take a selfie.
Overall though, minus these two small hiccups, I thought the character interaction was lovely! I had a great time meeting all four. I did see that they did take their time with each table. (Hence the information that it may take up to 90 minutes to meet all four.)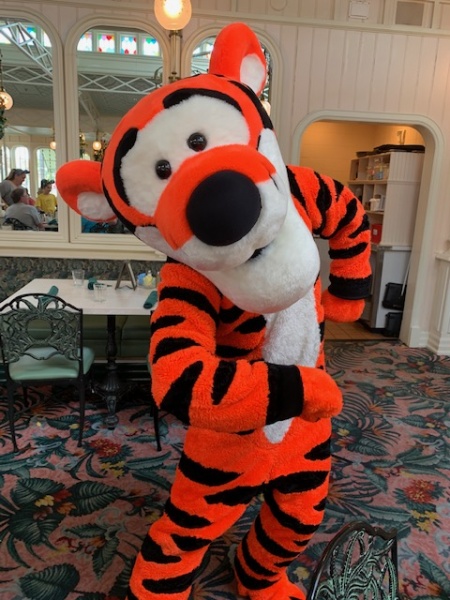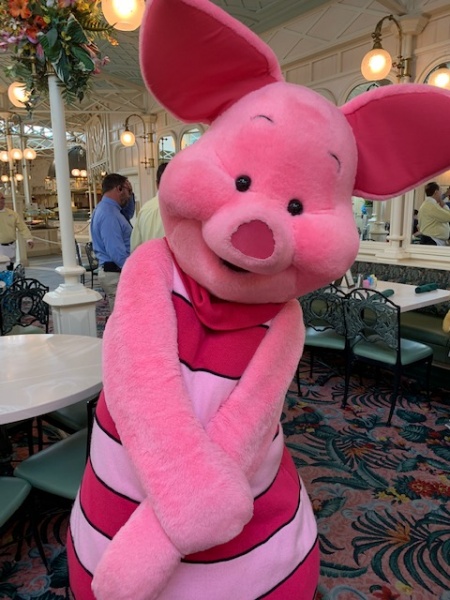 So, let's get to the food, shall we?
The buffet itself is located in the center of the restaurant. There are two sides, so if one side is busier than the other, you can always to the other one. There is also a center option, which included a lot of the more "dessert" type choices.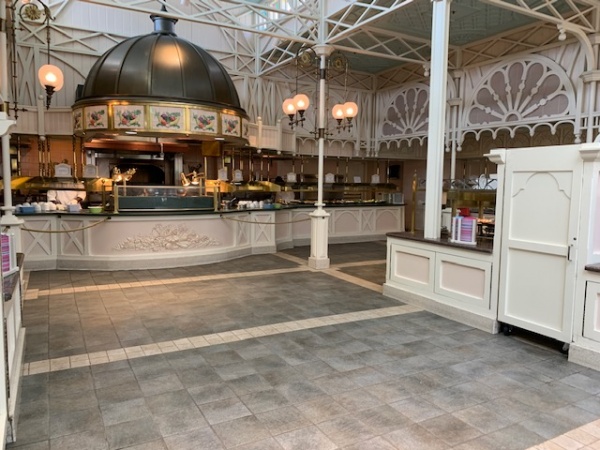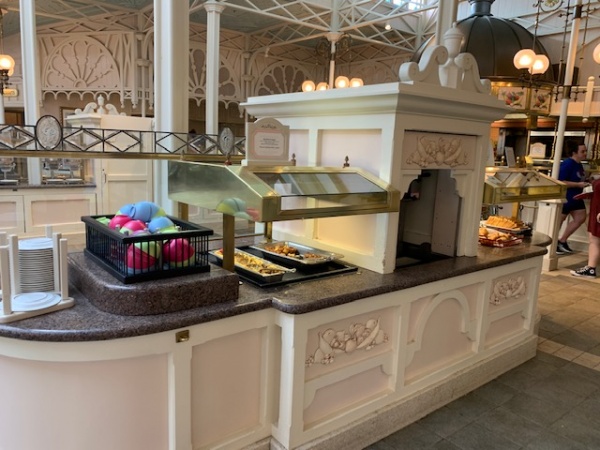 Breakfast options are pretty traditional….eggs, bacon, sausage, salmon, Mickey waffles, yogurt, fruit, omelets, breakfast potatoes, etc. There are also cold cereals and pastries, for those looking for something else. There were some unique options though in Pooh's Puffed French Toast, which is like a fried, sugar coated pastry. There's also my favorite which was the breakfast lasagna, which was kind of like bread pudding with bananas and strawberries. I could have had another helping of that, but after eating all the other things on the buffet. I was quite full!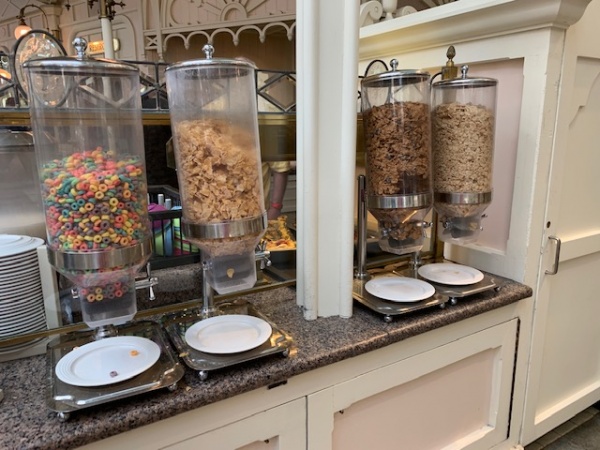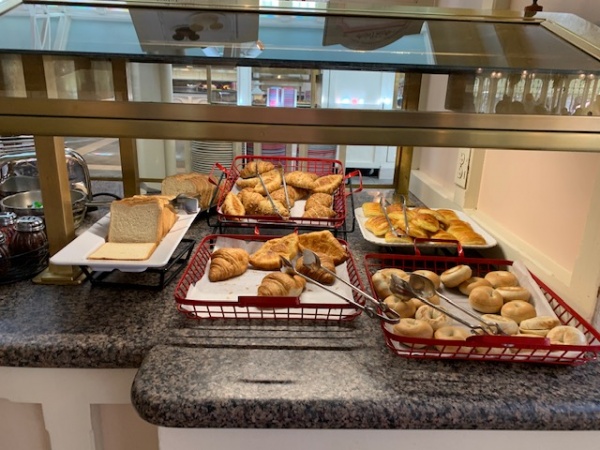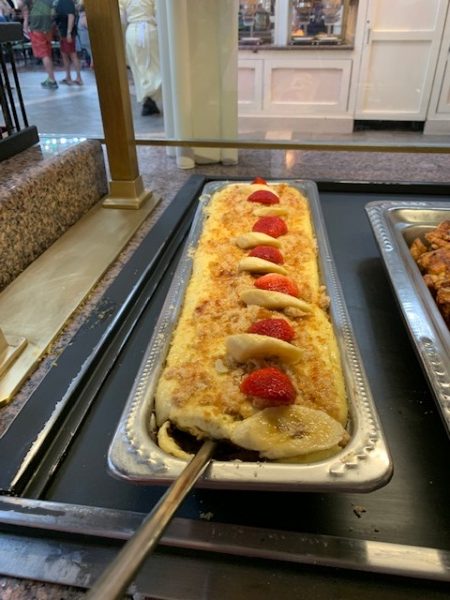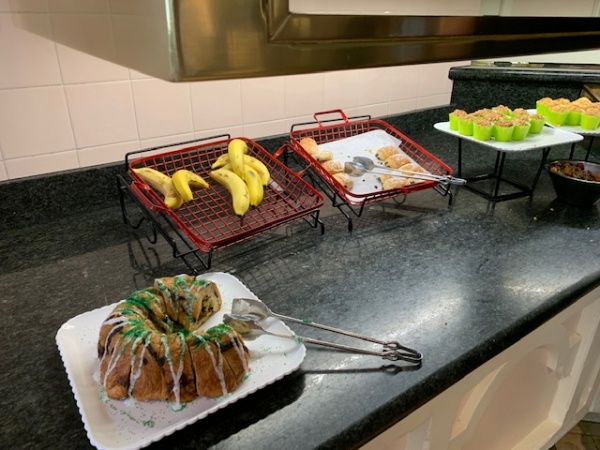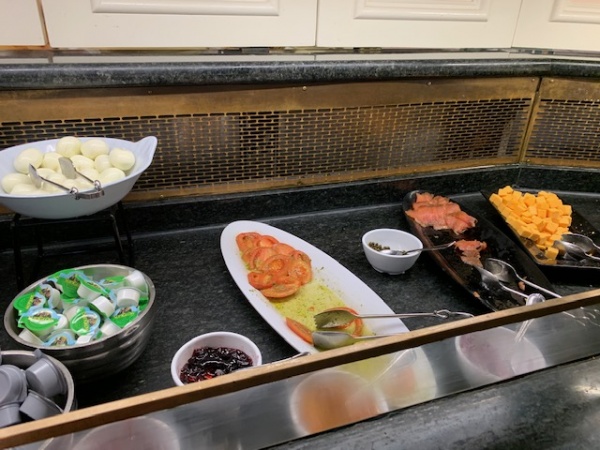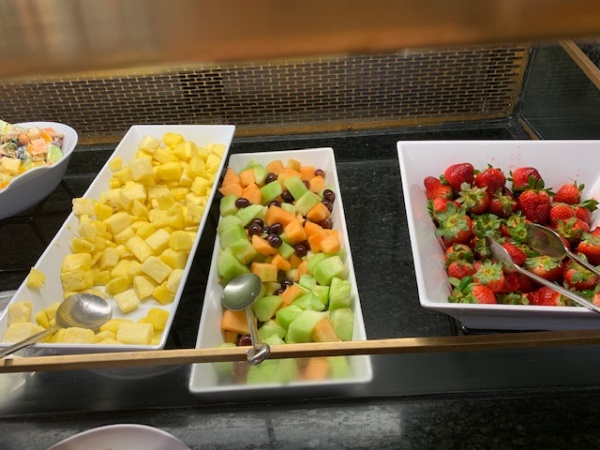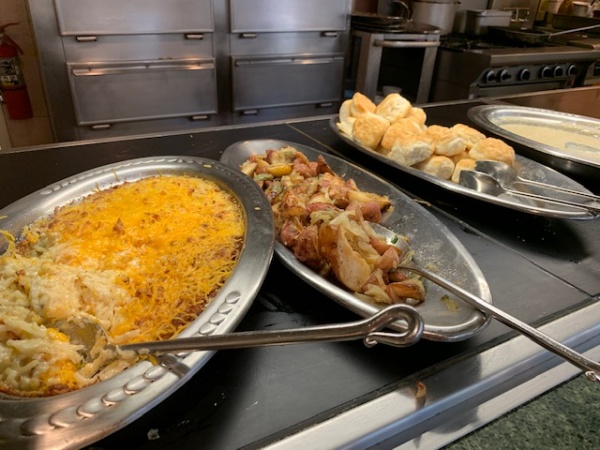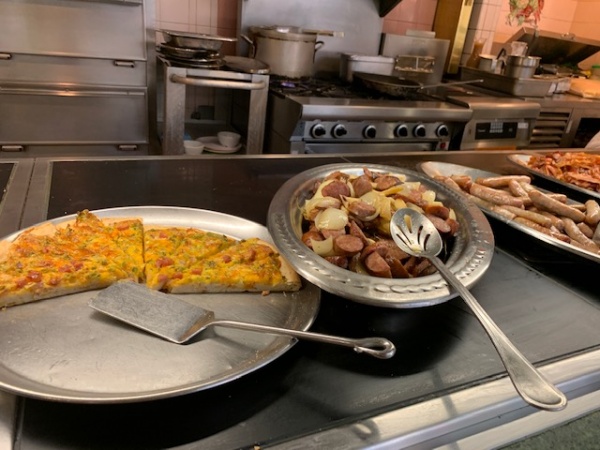 Overall, though I was quite impressed with Crystal Palace and I'm disappointed in myself for putting it off so long. I found the value to be decent at breakfast, which is why I chose to enjoy that meal over the others. I will definitely be back for a breakfast at Crystal Palace in the future and hope that you decide to give the restaurant a shot too. Especially if you have a Winnie the Pooh fan in your family!
Have you tried Crystal Palace before, especially for breakfast? What were your thoughts? Let us know in the comments below or on Facebook or Twitter!
Did you like this article? Make sure to share it with your friends! Check below for easy ways to share!
Want to visit the Walt Disney World Resort? Contact The Magic for Less Travel for more information and a free, no-obligation quote.