This post may contains affiliate links for your convenience. If you make a purchase after clicking a link we may earn a small commission but it won't cost you a penny more! Read our full disclosure policy here.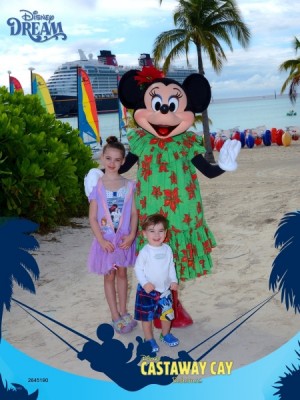 Cruising with children can be an amazing opportunity for family bonding time.  Children of all ages love the experiences they have on Disney Cruise Line.  

Here are some tips to make a cruise with your children more enjoyable.
Kids Clubs:  Take advantage of the kids clubs!  The staff members are wonderful, and they offer amazing activities.  I'm even a little jealous that I can't participate sometimes.  Character dance parties, storytime with special characters, crafts, and the opportunity to just be a kid and have fun!  If you wish to play in the Kids Clubs as a family, make sure you attend an Open House, a time set aside daily for families to go in together to join in the fun.  
Register Online:  The lines to register for the kids club at Port Canaveral are always long.  Save time at the port by registering your children for the kids club and nursery during the on-line check in process.  You can then skip that line at the port and proceed directly to the kids club to pick up your MagicBands.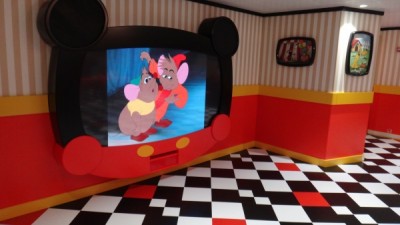 MagicBands:  The MagicBands on board the cruise ships are different than those utilized at Walt Disney World.  The MagicBands onboard is exclusively your child's ticket into and out of the kids clubs.  They do not open stateroom doors or allow for charging.  When in the kids clubs, staff members can use the MagicBands to tell you the exact location of your child when you come to pick them up (when navigating the many rooms of the Oceaneer Club and Oceaneer Lab, this is extremely helpful!)  As long as the MagicBand is returned before midnight on your last day of cruising, there is no fee.  If you wish to keep your MagicBand, a fee will be added onto your room (around $14 on our last cruise).  Some families choose to keep the MagicBandbecause it unlocks special features in Disney Infinity.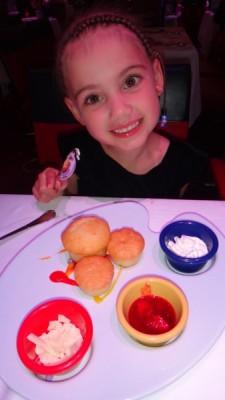 Dining:  When selecting your dining time (Main Dining happens around 5:30 p.m., Late Dining is closer to 8:00 p.m.), try to select the time that your kids traditionally eat dinner.  It is amazing how sticking to a routine can help overstimulated and overtired kids keep it together.  The dining teams are great about helping to entertain the kids and they keep the food coming.  They provide washable crayons, which the kids are welcome to use not only on the themed kids menus, but also on the tablecloths!  Late Dining offers a special service where they will accompany your children to the Kids Club when they finish dinner.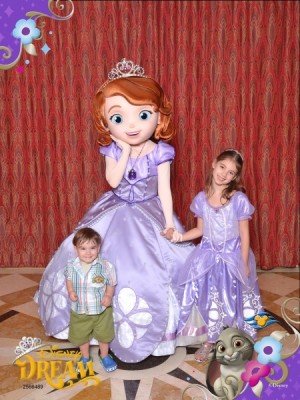 Tickets:  If your princess lover wants to meet Anna and Elsa, make sure you head to ticket distribution as soon as you board the ship.  This will be located at either Guest Services or Port Adventures – check your navigator for the specific location.  The tickets are free but in limited quantities.  On our last cruise tickets were available for both Anna and Elsa as well as a Princess Gathering (a chance to meet several princesses by waiting in only one line).  Depending on the planned cruise activities, there might also be other ticketed events, such as gingerbread house making (MerryTime Cruises).  Check your navigator or ask at Guest Services about any other special events that might be happening on your specific cruise.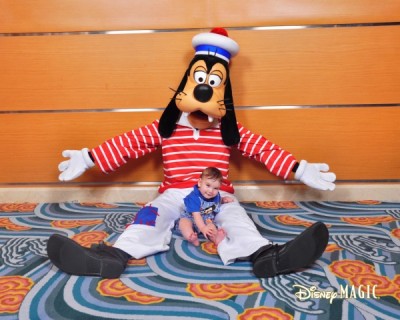 Age:  People often ask what the perfect age is for taking a cruise.  My son was 7 months old when he cruised for the first time.  He was quite taken with the characters, and Jack Jack's Incredible Diaper Dash is one of our favorite memories.  We have some amazing photos capturing him at that age and the characters and staff were all wonderful with him.  
My daughter was 4 when she cruised for the first time.  It was complete magic for her – she even told me that all of her dreams had come true after she got to meet Ariel.  She could swim in the pools and play in the Kids Club, which was quite a different experience than traveling with a 7 month old.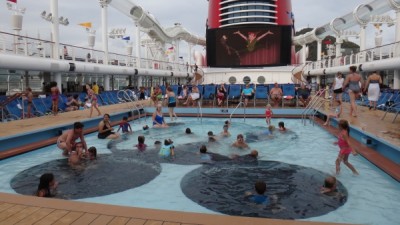 Children must be at least 3 years old to go to the Kids Club (outside of Open House), and must be potty trained to be able to use the pools.  If your cruise will be a once in a lifetime experience, you may wish to wait until your children reach those milestones so that they can fully enjoy all of the opportunities onboard.  If you are going to become a cruise addict like me, any age is the perfect age to start cruising!    
What are your best tips for cruising Disney Cruise Line with little ones? Share in the comments!
Incoming search terms:
https://www themouseforless com/blog_world/cruising-disney-cruise-line-with-kids/