This post may contains affiliate links for your convenience. If you make a purchase after clicking a link we may earn a small commission but it won't cost you a penny more! Read our full disclosure policy here.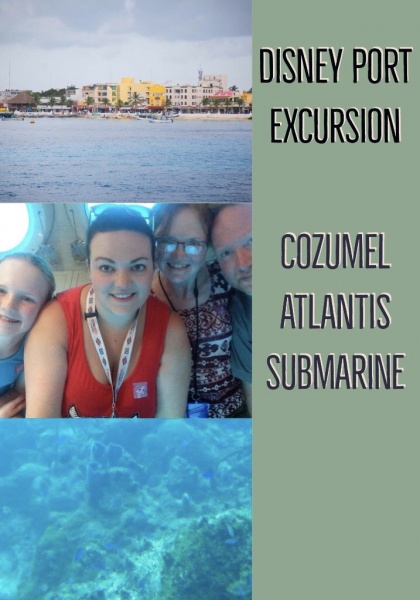 If you're stopping at Cozumel on your next Disney cruise, you have to consider the Cozumel Atlantis Submarine Experience! This port excursion is perfect for everyone in your family, ages 4 & up. It is truly exceptional to experience the sealife up close.
I did this port excursion on board the Disney Fantasy during our port day at Cozumel.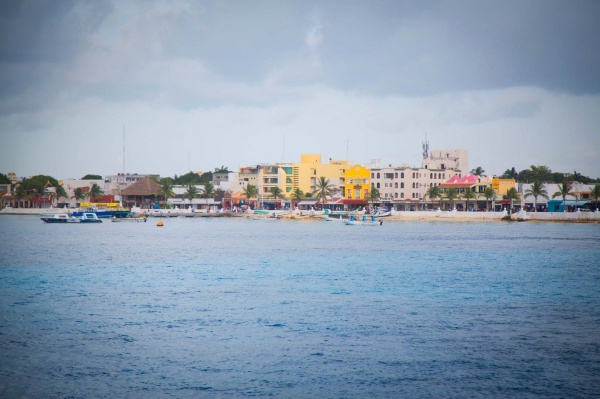 After our group met on board the ship, we left & took a short drive to the excursion location. We then took a 15-20 minute ferry ride, to where we boarded the submarine, which was called Atlantis! Before we boarded, we were guided through the gift shop & had our photos taken which could be purchased for an additional cost. After a brief safety demo, it was time to hop on!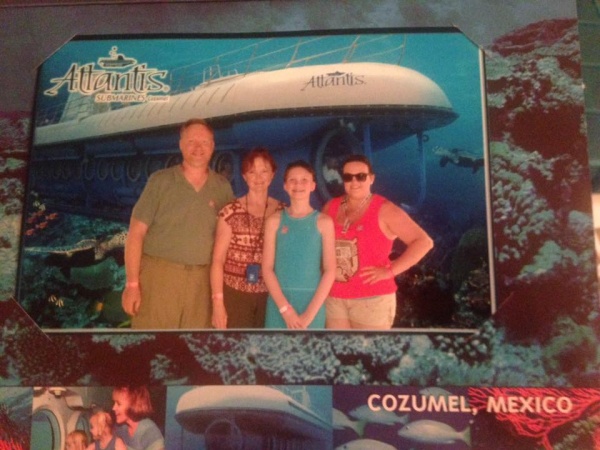 The submarine slowly descended & at various depths, the guide would stop & tell us something about the surrounding ocean and sealife. We didn't get to see anything super fun like sharks, dolphins or any large animals, but we did see TONS of fish & coral. We also saw a shipwreck which was my favorite thing that we got to see!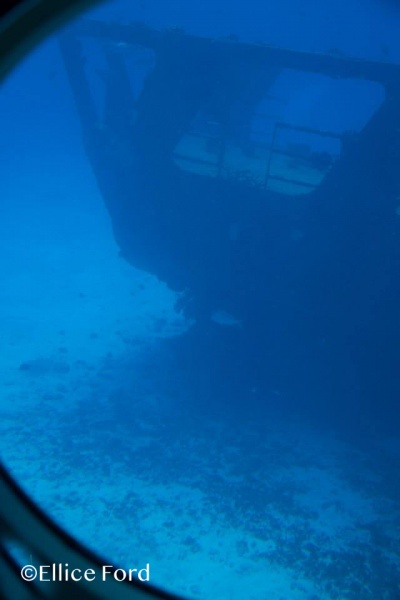 At our deepest depth, we were 110 feet down. We were so far down, that we saw the dark depths where the ocean completely dropped off-the part where the most unique sealife lived. We did not see any of those, because submarines cannot travel that low due to the pressure.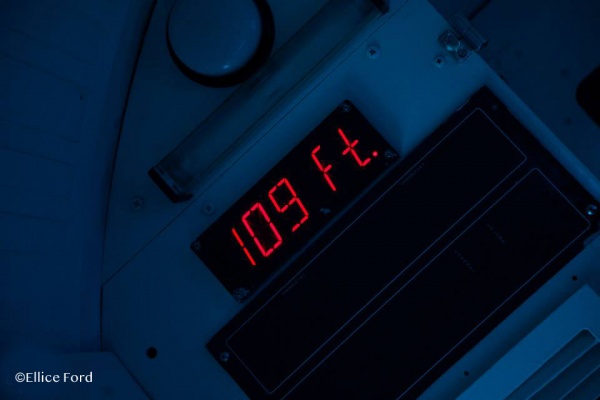 After we hit the deepest point, we slowly came back unto the surface & hopped on the ferry back to our bus.
My one tip for this one-try to get it for a little later in the morning. We went bright & early at 7:00 a.m., and although I don't mind mornings, I would not call myself a morning person. I'm not sure if it was the early morning, the dramamine I took in the event of sea sickness on the ferry, the change in air pressure, or all of it. But the change in pressure did seem to affect our whole family slightly, so be prepared for that, just in case! I think if we had gone around 10:00 a.m., we would have been much more alert & comfortable. Even with this later time, it would still leave plenty of time to explore the port before boarding, which is typically late afternoon.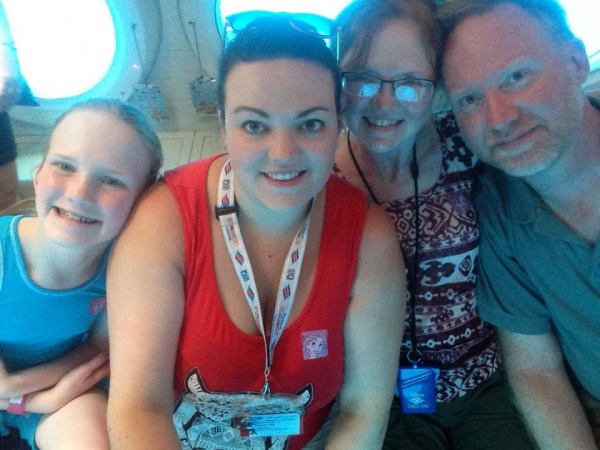 Overall, I absolutely loved this port excursion! I do think it was a one & done for me, and I also think it was a bit pricey ($119/ages 10+ & $68 for ages 4-9) & , but it was definitely an awesome experience. After our excursion was over, we had lots of time to spare, so we headed back near the port, where we visited some local shops & had lunch at Senor Frogs! It was a great day.
Have you participated n the Cozumel Atlantis Submarine Excursion? Share your experience with us in the comments or on Facebook or Twitter! 
Did you like this article? Make sure to share it with your friends! Check below for easy ways to share!
Want to sail on Disney Cruise Line? Contact The Magic for Less Travel for more information and a free, no-obligation quote.

Incoming search terms:
https://www themouseforless com/blog_world/cozumel-atlantis-submarine-review/