This post may contains affiliate links for your convenience. If you make a purchase after clicking a link we may earn a small commission but it won't cost you a penny more! Read our full disclosure policy here.
Pixar's Coco did what no animated feature since Bambi has done—made me cry! This child-friendly approach to the importance of family, life, and death is, for me, the best movie Pixar Animation Studio has ever produced. The movie was first released in Mexico on October 27th, the weekend before Día de los Muertos, and instantly became Mexico's highest-grossing animated movie ever. The Palacio de Bellas Artes (Palace of Fine Arts) in Mexico City hosted the premiere on October 24th with the revenue of all ticket sales benefiting CECAM, the Center for Music Training and Development of the Mixe Culture, as well as families affected by the recent earthquake.
The movie was released over the Thanksgiving weekend in the United States. By December 10th, Coco had grossed $390,018,962 worldwide. 
Coco revolves around Miguel, who dreams of becoming an accomplished musician—despite his family's baffling, generations-old ban on music. Desperate to prove his talent, Miguel finds himself in the stunning and colorful Land of the Dead following a mysterious chain of events during the celebration of the Día de los Muertos. Along the way, he meets charming trickster Hector; together, they set off on an extraordinary journey to unlock the real story behind Miguel's family history.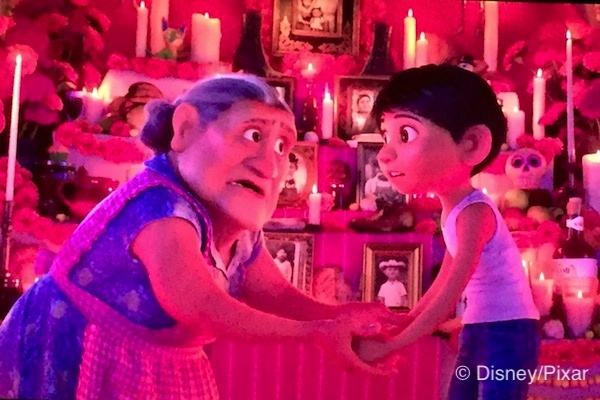 Many of the movie's songs, such as "Un Poco Loco," "The World Es Mi Familia," and "Proud Corazón," by Germaine Franco and Adrian Molina are real ear worms. But it is "Remember Me," by the songwriting team of Kristen Anderson-Lopez and Robert Lopez of Frozen fame, that moves audiences to tears.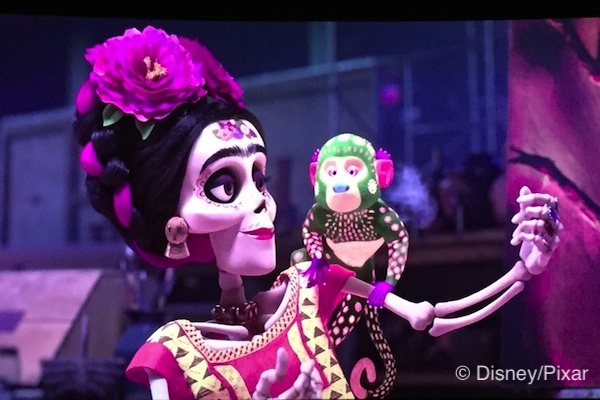 Epcot's Mexican Pavilion celebrates Coco with an exhibit exploring the traditions of Día de los Muertos. 'Remember Me!' La Celebración del Día de Muertos features amazing artwork, including papel picado, sugar skulls, and paper sculptures, as well as pre-Hispanic items from Mexican and Mexican-American artists.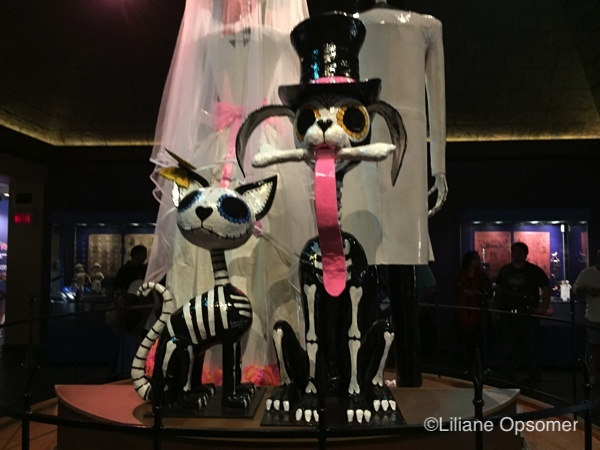 The artwork, displayed inside the replica of the Mexican Pyramid, is on loan from various museums and a long-term exhibit.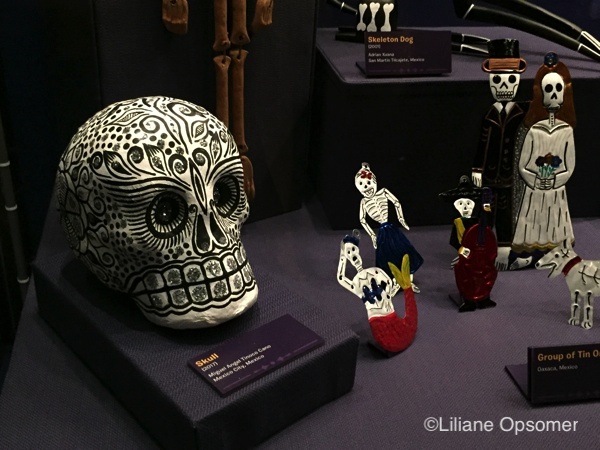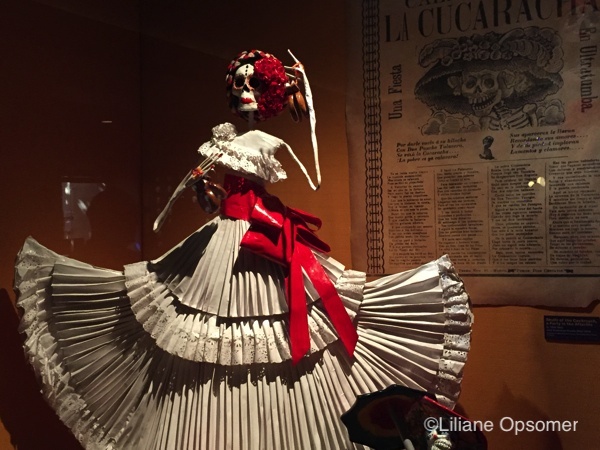 The inside of the pyramid is modeled to resemble a Mexican village and marketplace. The marketplace has lots of great Mexican art for sale. Also inside the attractions is the Gran Fiesta Tour Starring the Three Caballeros! ride, the San Angel Inn restaurant, and my all-time favorite La Cava del Tequilla.
Outside the pyramid make sure to catch a show of Mariachi Cobre, a 12-member band performing classic Mexican music.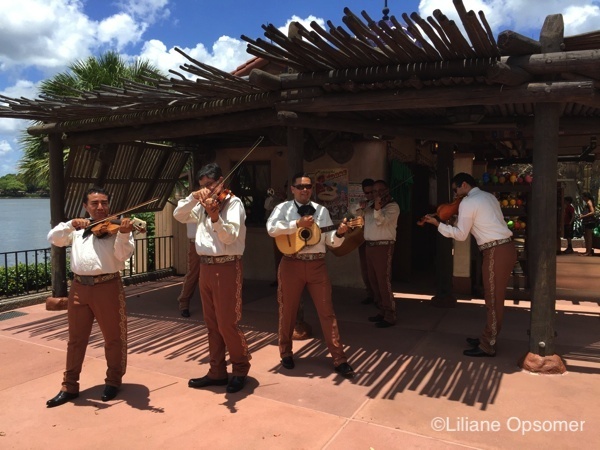 If you are interested in learning more about what inspired directors Lee Unkrich and Andrian Molina, I recommend you read Gretchen Kelly's well-researched article in Forbes "Journey to the Heart of Disney's 'Coco' in Mexico." The article takes readers on a trip from Santa Fe de la Laguna in the Michoacán region of Mexico (the town in which the hero of the film, Miguel Rivera, and his family live), to Frida Kahlo's Casa Azul, and many more amazing Mexican cultural highlights that inspired the movie.
Coco is a love letter to Mexico, and I hope that it will have a long-lasting effect on tourism there.
So far, Coco has won a Golden Globe Award for Best Animated Motion Picture. The movie is also nominated in that same category for an Oscar; "Remember Me" is nominated for an Oscar for Best Original Song.
Have you seen Coco? What did you think? Share your thoughts in the comments. 
Did you like this article? Make sure to share it with your friends! Check below for easy ways to share!