This post may contains affiliate links for your convenience. If you make a purchase after clicking a link we may earn a small commission but it won't cost you a penny more! Read our full disclosure policy here.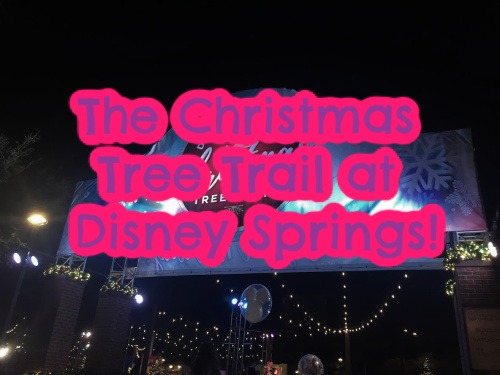 One of the most popular activities that happens during the holidays at Walt Disney World is the annual Christmas Tree Trail in Disney Springs! The trail is one of many free activities that guests can take part in during Christmas time in the world. Located in the Marketplace part of Disney Springs, it sits right across from The Void and Bibbidi Boppidi Boutique. There is a huge sign above the start of the trail, so you can't miss it!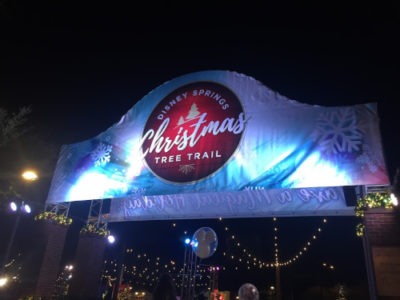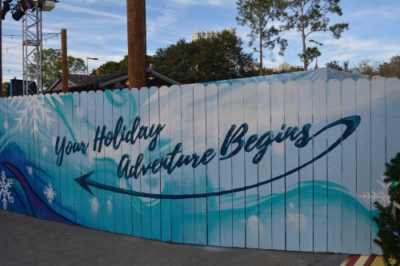 The trail is usually set up in early November and lasts through New Years. Each tree is decorated to the theme of all different Disney movies, and even some Disney attractions! For instance, there was a Haunted Mansion tree this year, and I was so excited! This is one of my favorite rides, and it was one of the most beautiful trees during the entire walk. Decorated in-between the trees are different "advertisements" that are themed to different movies. For instance, there's a beautiful advertisement for "Red Carpet Airlines" with a picture of the Genie from Aladdin. There are also numerous trees to look at with treats and hot chocolate available for purchase at the end of the trail.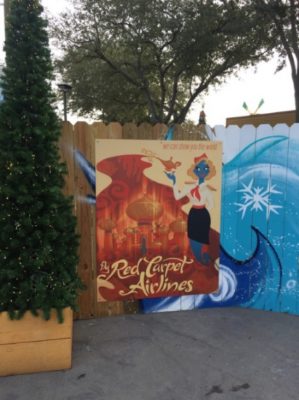 Each tree is about 10' to 12' with a backdrop for each one to provide the perfect photo-op for guests. It is a very casual activity, and it is one where you can go about it at your own pace. The only negative I will say about it is that it can feel a little hectic at times. There is no line moving slowly and steadily through; people can walk back and forth between trees as much as they want throughout the entire area. People can be very pushy when they want to get photos in front of trees. The best thing to do is to try and be patient when walking through, and it will be fine. The trail itself is not that long either; it's just the right amount of length for a walkthrough. Here are pictures of all the trees for this year!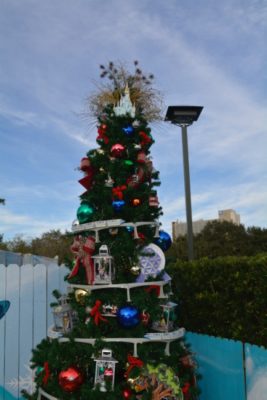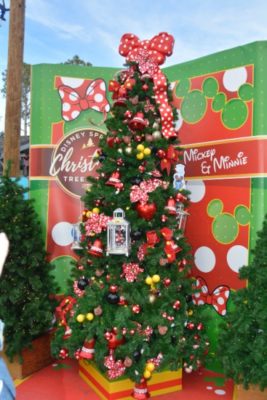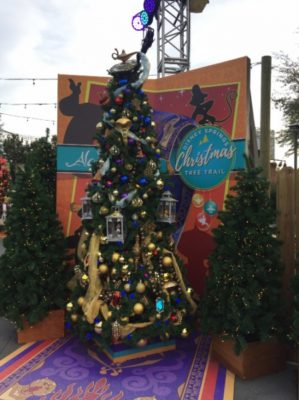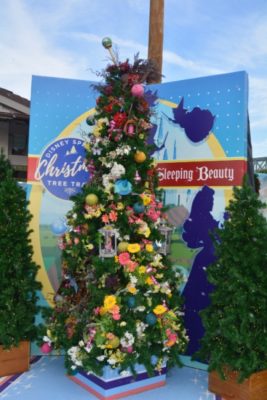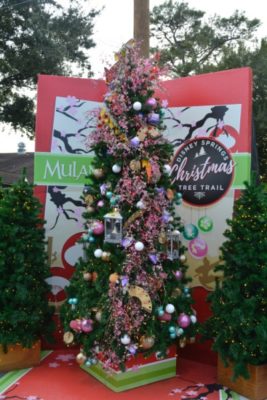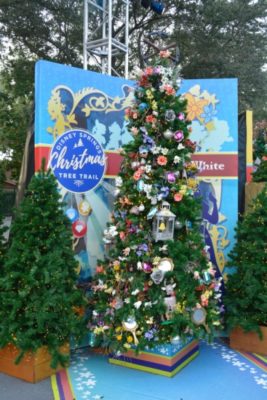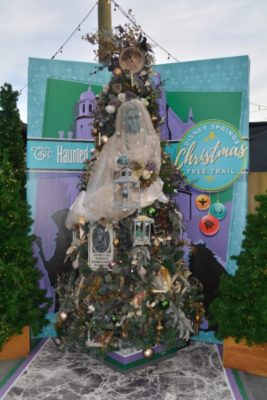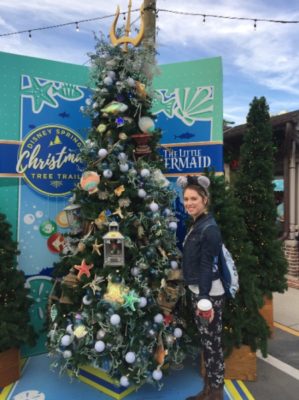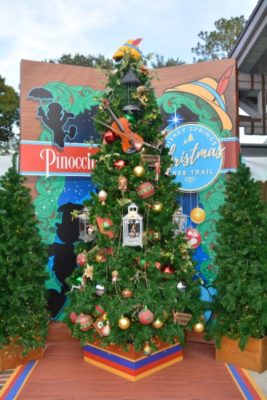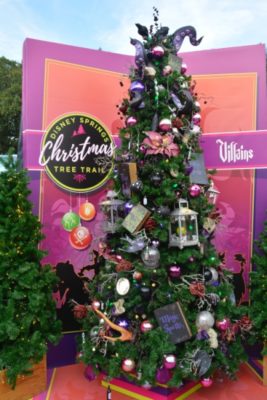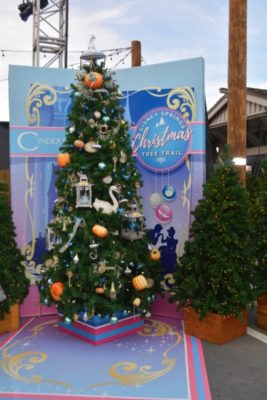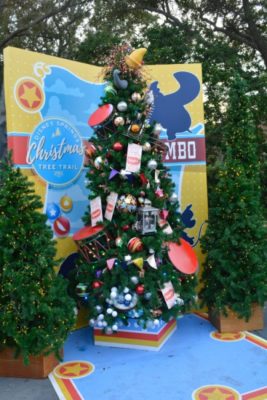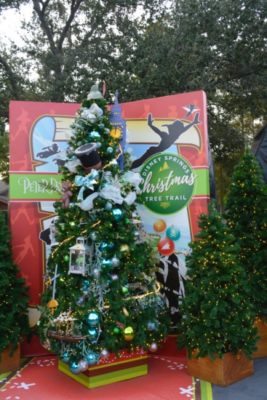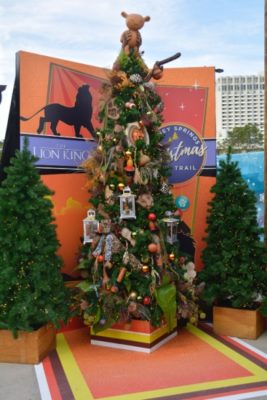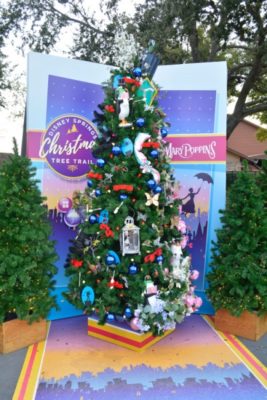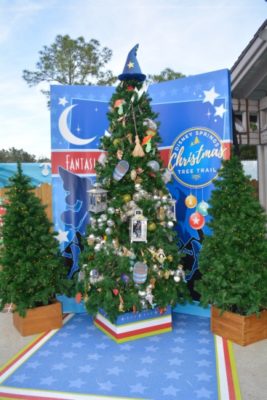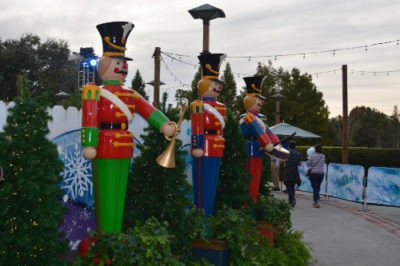 Want to see more? Take a look at our video of this year's trail:
Another tip is that you are better off going to see the trail during the day than you are at night. The trail is going to be extra crowded at night because everyone usually wants to see all the lights lit up at night. Plus, Disney Springs is usually more crowded at night to begin with. So, I strongly suggest that you go see the Christmas Tree Trail during the day. 
The Christmas Tree Trail is a wonderful and fun activity that you and your family and friends can take part in as part of the holidays at Walt Disney World. It's free, full of beautiful trees, and all about the holiday spirit!