This post may contains affiliate links for your convenience. If you make a purchase after clicking a link we may earn a small commission but it won't cost you a penny more! Read our full disclosure policy here.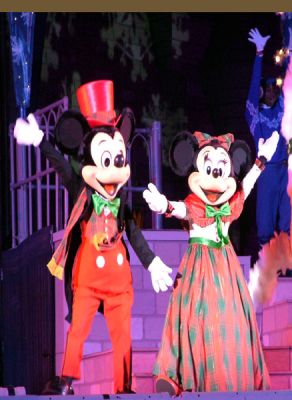 "It's the most wonderful time of the year!" And it is if you are at a Disney park. For years I had wanted to go to Disney World to see the park all decked out for the holidays. This past year I finally said, "We are going to do it and we are going to stay in at least a moderate resort!" And we did. We booked a long weekend at Port Orleans Riverside for the first week in December and tried to take in as much Yuletide cheer as we possibly could. And boy does Disney roll out the Yuletide!
Magic Kingdom is always decorated ever-so-finely with huge poinsettia balls on each lamp post and swags hung from the balconies all the way down Main Street, U.S.A. A gigantic tree filled with toys stands proudly at the top of Main Street and as you peek down the street you will be amazed at how lovely everything looks. If it hadn't been for the 80° weather I would have expected it to snow! Disney pulls out all the stops, even in its merchandising. With Mickey-eared Santa hats as well as hats that had sprigs of mistletoe hanging over them inviting everyone for a holiday bus, pins and sweatshirts, there will always be something to buy to commemorate your winter holiday trip. Disney even brings out a special popcorn bucket just for the holidays!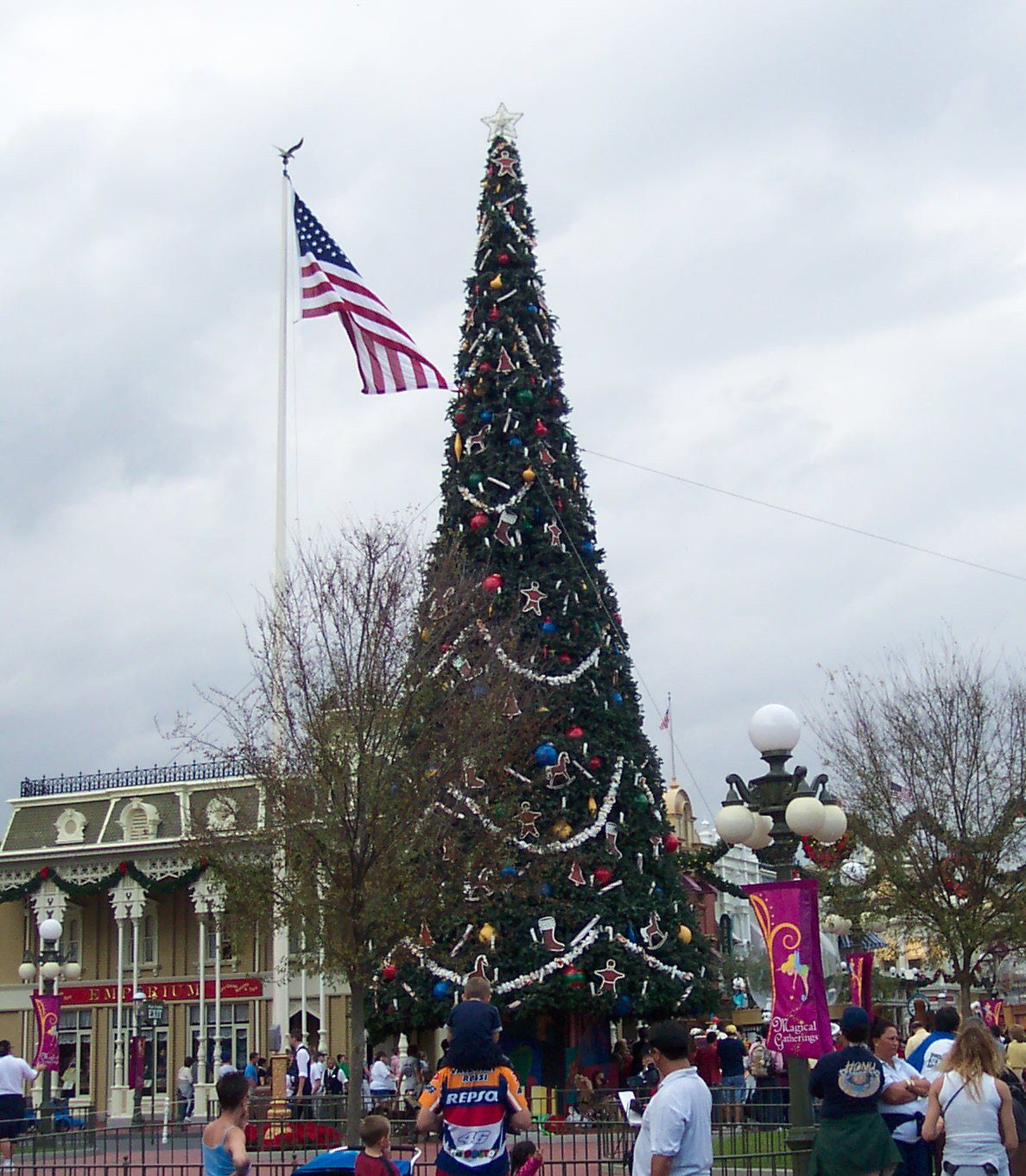 With the castle in its finery, the streets decked to the hilt, and the characters acting jolly, it is able to retain a merry attitude and enjoy the park despite the fact that the crowds can be unusually large. Magic Kingdom does tend to fill up the day of the Mickey's Very Merry Christmas Party, but generally, the first three weeks of December see lower levels of crowds than most other times of the year.
Speaking of parties, Mickey's Very Merry Christmas Party is a holiday extravaganza. This is a separately ticketed event, held on select evenings in December. Those who opt to attend will experience a bevy of Yuletide treats. That snow you were looking for will even appear on Main Street. There are several holiday-themed shows, only presented during this event. A parade, shown twice during each party, will get guests into the spirit with characters donning their holiday best. A select number of rides and attractions are also open. Don't forget the complimentary hot chocolate, cookies, and family photo.
A must-see when going to Disney during the holidays is the Osborne Family Lights at Disney-MGM Studios. The Streets of America are decorated with so many lights that Tim the Toolman Taylor would be doing his caveman grunt at the very sight of all the lights.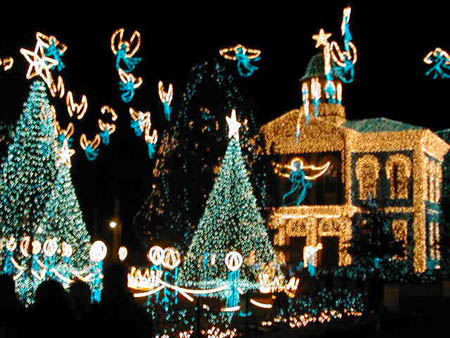 What exactly are the Osborne Family Lights? It all started in Arkansas with a little girl's wish to have her entire house covered in Christmas lights and with a daddy who wanted to make all his princess' dreams come true. Each year the light display grew until the neighbors complained and a ruling by the U.S. Supreme Court forced Jennings Osborne to take down the lights. Fortunately, an ear at Disney caught wind of this and decided that "little Breezy Osborne", who was by then a teenager, need to have her Christmas lights and contacted the Osborne family about moving their light display to Disney. Almost non-stop since 1995, the Streets of the Americas are covered with over four million (and counting) lights each holiday season. Whether you celebrate Christmas or not, this beautiful display of lights is a treat for the eyes. And you have to stop and talk to all the Streetmosphere performers that are sitting outside their "homes" as you walk by!
Epcot also gets into the action at the holidays! Future World is decorated with more hanging poinsettia baskets and special holiday topiaries are brought out to liven up the spirit. All the flower beds are an array of reds, greens, and whites! Each country in the World Showcase is decorated to portray its cultural traditions during the winter holidays. Everywhere you look you will see more and more details that set each country apart, yet at the same time unify them in this small world.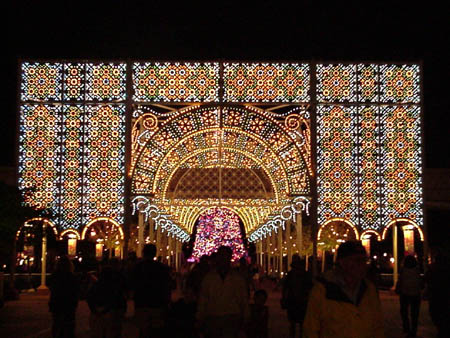 As you pass from Future World to the World Showcase, you can't help but pass under the Lights of Winter. The walkway is covered with lighted arches. At various times through the evening, the arches come alive with a light show synchronized to holiday music.
Be sure to catch the holiday storytellers that come out to share each country's special story. You can meet Canada's Santa in his buffalo check shirt and hiking boots with his neatly combed beard or France's Per Noel who is tall with a long flowing beard and wearing elegant blue robes. And neither of them looked like Norway's little sprite who came to tell stories of holiday mirth! Even countries who don't celebrate Christmas as a cultural norm take part by presenting storytellers who fascinated us with stories from their culture!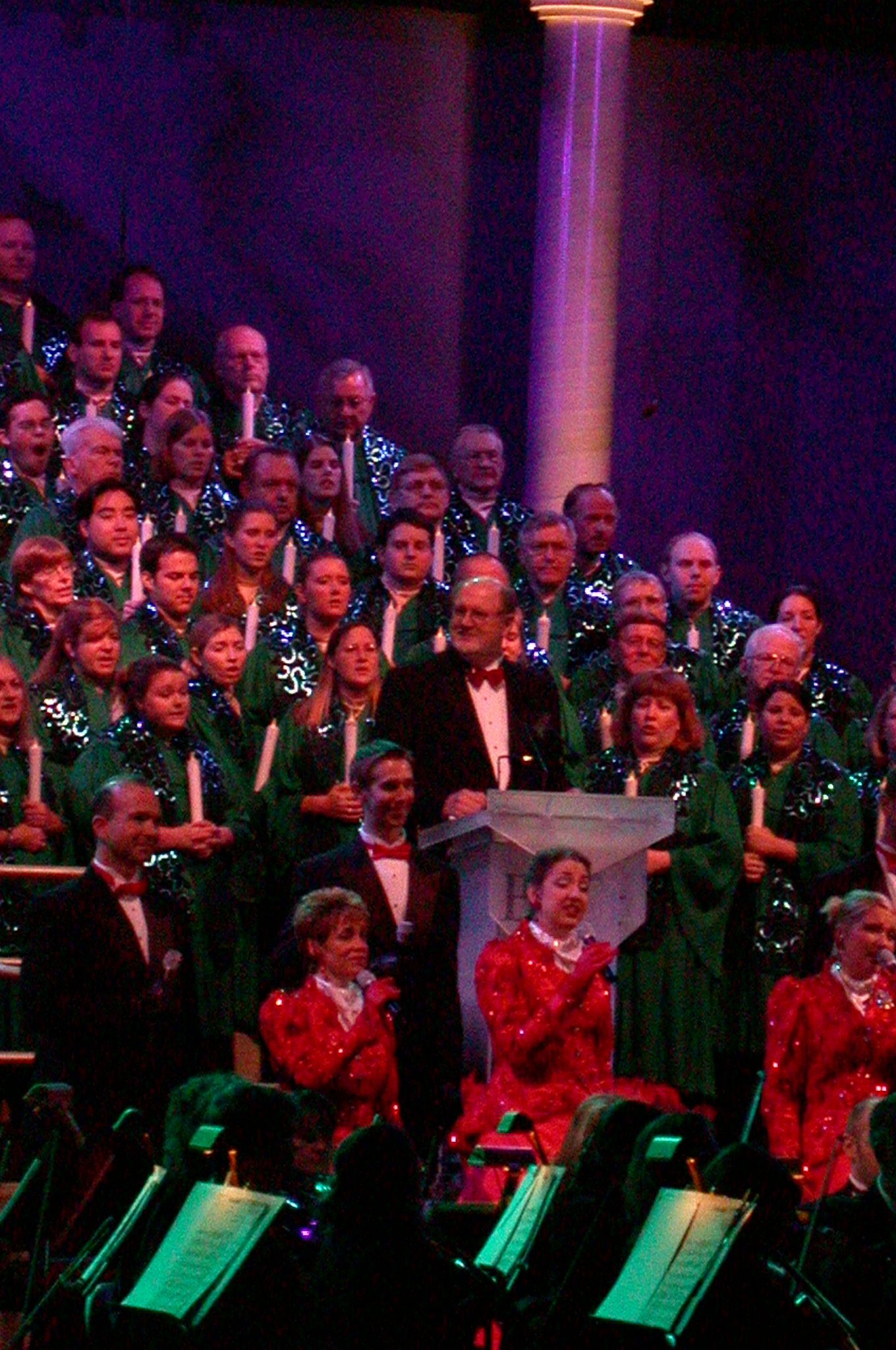 In the evening, the World Showcase comes alive with the sounds of the Candlelight Processional. This show, presented three times each evening from Thanksgiving through the end of December, should not be missed. The Candlelight Processional is a breathtaking retelling of the Christmas story in words and music complete with a 50 piece orchestra, choir, and celebrity guest narrator. The narrator, one of several celebrities featured each season, reads the Christmas story interspersed with favorite carols of the season. The choir consists of members of Disney's Voices of Liberty, professional musicians, and guest amateur vocalists. The show is open to anyone with Epcot admission, but there is also an option of a dinner package at various restaurants through Epcot. This will allow guests admission to a special reserved section of the American Gardens Theater. For more information, see our Candlelight Processional Page.
One would think that animals and Christmas would be an odd mix, but not when Disney is in charge! Animal Kingdom is beautifully decorated featuring, well, animals! It is fun just to walk around Animal Kingdom admiring the decorations and watching how they change from Dinoland to Harambe Village to Anadanpur. And get ready to dance when you hear the beginning of Mickey's Jingle Jungle Parade. This whimsical parade will have you dancing and smiling before it even gets to you! It's a jingle-jangle Boogey on down parade that you certainly won't want to miss.
As any good Disney guest knows, a trip to Downtown Disney is always a must! And what better way to finish your shopping list than a twirl through one of the many shops there? With decorations and seasonal music, hot cocoa samples, and package delivery to your resort, you will definitely be in the holiday shopping mood. Disney hosts various music groups from the Orlando Metro area and beyond to come and entertain their holiday guests. You might catch the local youth orchestra or you might find yourself harmonizing with the high school chorus from your own hometown!
There is magic in the air all throughout the Disney World Resort and even seasoned veterans will find something that they haven't seen before! So even though you may not be thinking about the hustle and bustle of the holiday season quite yet, now is the time to start making those December reservations. If you are hoping to stay at Disney anytime between December 21st and January 4th, hurry as those dates are very popular. Then go ahead and start planning a very jolly Disney holiday!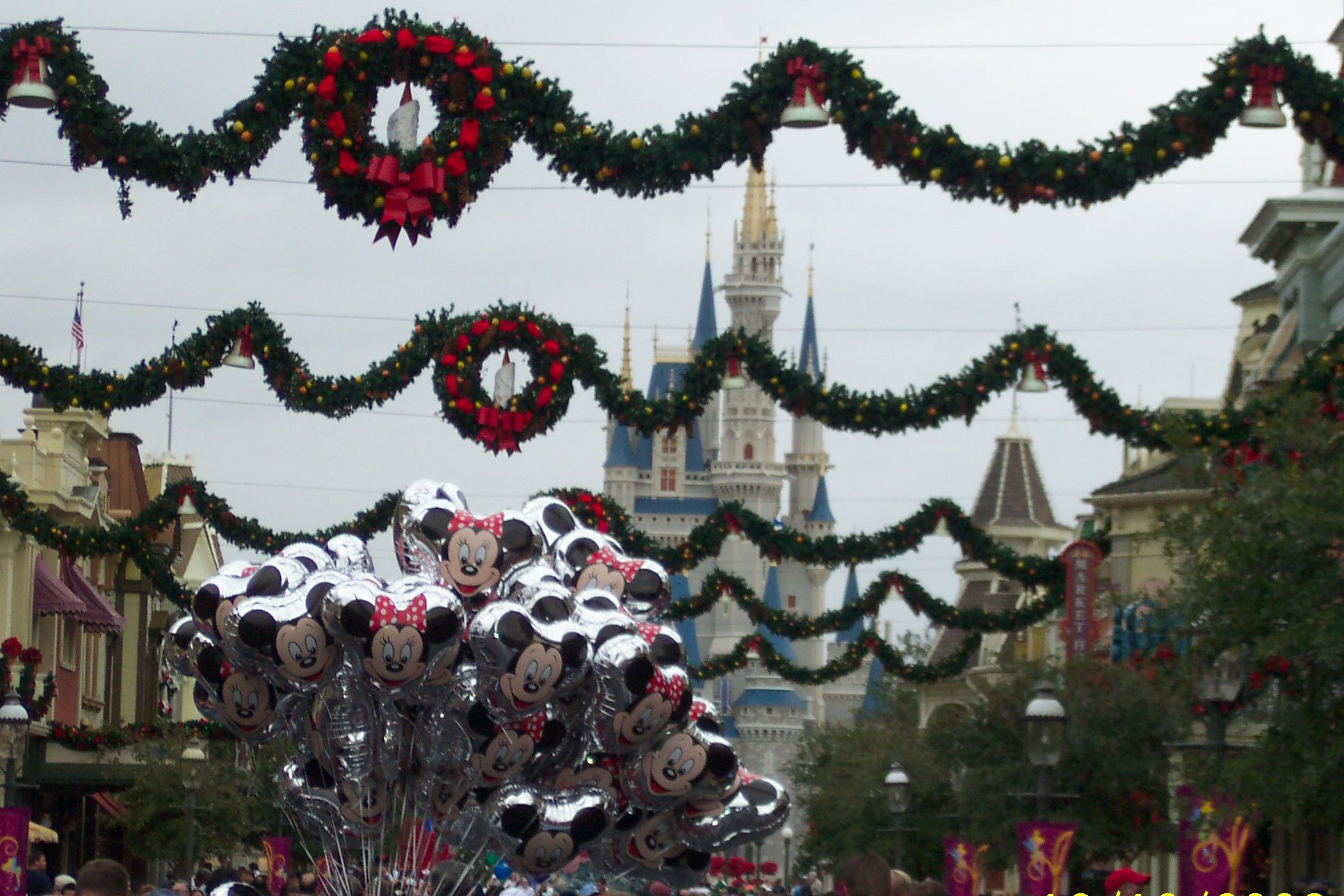 Magically Speaking Featured Article
Library of Congress ISSN:1556-3863