This post may contains affiliate links for your convenience. If you make a purchase after clicking a link we may earn a small commission but it won't cost you a penny more! Read our full disclosure policy here.
Character watching has become a pastime. If meeting characters is important to your family, arm yourselves with a camera and an autograph book and let's get started. While Epcot has super headliner attractions such as Soarin' and Mission: Space, the park does not have nearly as many attractions as the Magic Kingdom. It is therefore easier to devote some time to getting pictures with your favorite characters and fill your kids (or your) autograph book.
Character Watching at Epcot
A word about preparing your children to meet the characters: With the exception of the face characters almost all Disney characters are quite large. Several, like Winnie the Pooh, Eeyore and Tigger at the United Kingdom pavilion, are huge. Young children don't expect this size difference (especially if they watch the characters on TV) and can be intimidated, if not terrified. One way to prepare them is to attend a local sporting event. If there is a professional sports team or high school mascot nearby, arrange to let your kids check it out prior to your Walt Disney World visit. If not, then meeting Santa Claus or the Easter Bunny will do.
Another way to show young children how the characters appear in the parks is to rent or buy a Disney SingAlong Songs DVD as these programs show Disney characters interact with real kids. (Or you could even watch YouTube videos of characters interacting with guests.)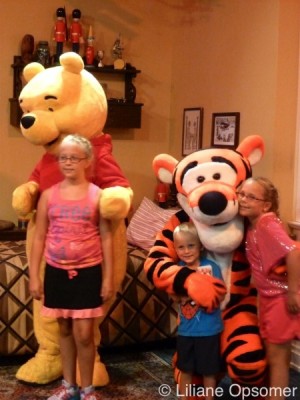 The face characters speak and they are in the majority at Epcot. Either way, do not thrust your child at the character. Allow the little one to deal with them from a distance, and in the case of a face character, let your child set the pace for the interaction. Characters are well trained and will not rush through the meet and greet.
Disney sells autograph books throughout all the parks, but consider making your own book before leaving. There are tons of Disney character stickers out there and it is a nice activity that will get your children excited. Another great thing to do is to buy a book that has a collection of Disney stories and have the characters sign on 'their' page. These books are readily available at major bookstores and stores such as Walmart. One of my favorites is "What Makes Me a Princess?" a recordable storybook by Hallmark.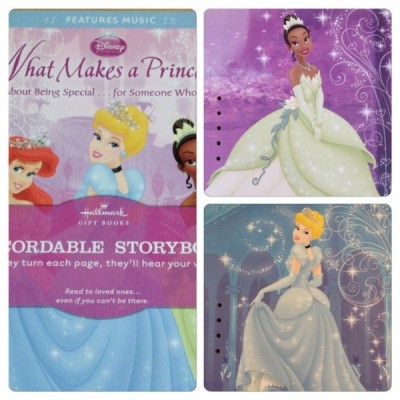 Mickey, Minnie, and Goofy are a fixture at the Character Spot and you can regularly meet Pluto and Chip 'n' Dale at Epcot but in this blog we want to concentrate on the characters around World Showcase. For this purpose make sure you pick up the Times Guide which is the "Who, When and Where" of the character meet and greets.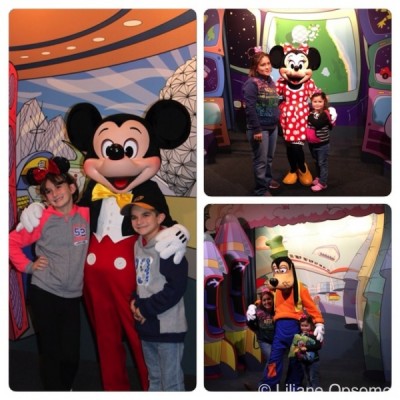 Starting in Mexico meet Donald Duck on the right-hand side of the pre-Columbian pyramid.  While you are there see if you can catch a performance of Mariachi Cobre, a fabulous 12-piece Mexican band.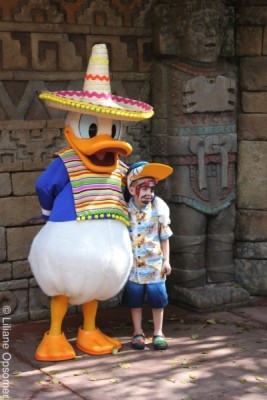 The China Pavilion is home to Mulan, who holds court at the entrance to the pavilion most of the time, or inside the Temple of Heaven during inclement weather. On rare occasions her faithful friend Mushu joins her.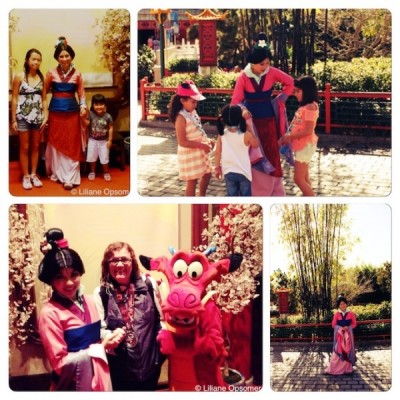 Snow White signs autographs at the well just as your reach the German pavilion. It is a real nice photo op and one can easily imagine the scene from the movie where Snow White is singing, "I'm wishing."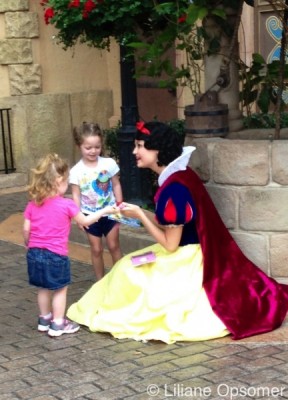 At the Morocco pavilion Jasmine and Aladdin meet at the bazaar. At times Disney throws the Genie or even Abu into the mix. The Morocco pavilion is underrated and little visited. Wander inside and admire this amazing pavilion with lofty minarets, winding streets, and stuccoed archways. Don't miss the new entertainment featuring B'net Al Houwariyate a music and dance group taking guests on a journey of Moroccan folk music. Performances are on select days, check the entertainment schedule Times Guide.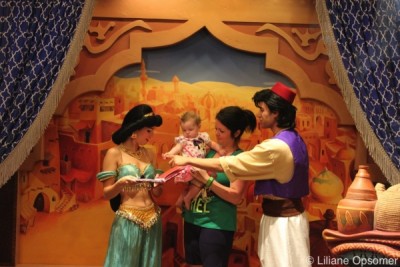 France is home to Belle and at times the Beast. They meet opposite Les Chefs the France restaurant at World Showcase Lagoon. Kids will also enjoy the performance of Serveur Amusant, a balancing act of waiters performed on select days in front of Les Chefs de France restaurant.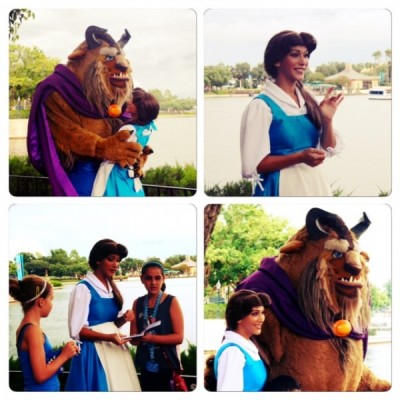 Princess Aurora also meets in France. Look for her at the gazebo at the far right of the France pavilion. The gazebo is surrounded by lovely gardens and is a nice setting for getting to know the Sleeping Beauty.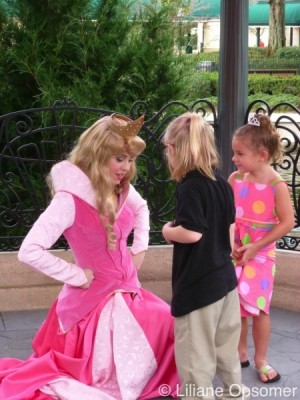 The United Kingdom pavilion is home to quite an array of Disney characters. The practically perfect in every way Mary Poppins meets guests – at times with Bert as you reach the United Kingdom Pavilion.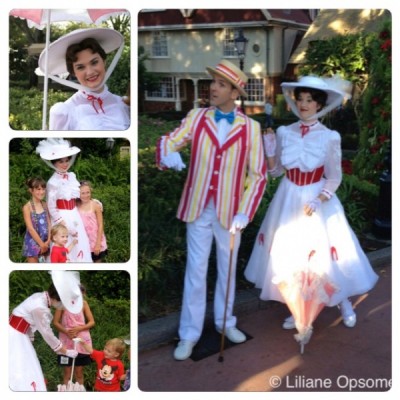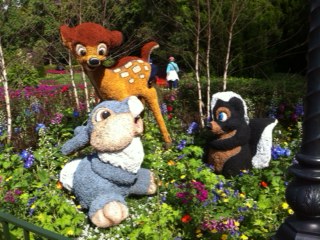 Alice can be found outside the little cottage at the United Kingdom pavilion. She is at times joined or replaced by the White Rabbit. Check your watch – I mean, Times Guide for details.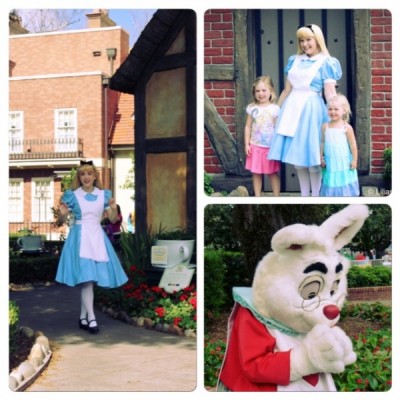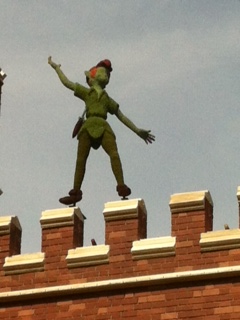 At the Christopher Robin's room you can meet Winnie the Pooh and some of his friends from the Hundred Acre Wood. While Winnie the Pooh is always home the friends joining him are either Tigger (most of the time) or Eeyore.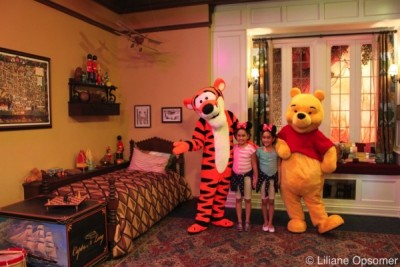 As you surely noticed not every country has a character meet and greet. Fans are excited for Anna and Elsa to soon meet in Norway once the new ride, replacing Maelstrom, is done. This will likely not happen until 2016, so guests looking to meet these two sisters, for now, must do so at the Magic Kingdom in Princess Fairytale Hall.
Character Watching Wish List
I would like to see Pinocchio and Geppetto in Italy and at the American Pavilion I can envision Pocahontas and Princess Tiana. And please, let's bring Marie from the Aristocats back to France and while we are at it, how about a villain – Cruella Deville would be nice to meet too.
Disney has a penchant for changing things around but fret not, there will always be plenty of characters to meet all around World Showcase. If all else fails there is Akershus Royal Banquet Hall at the Norway pavilion where you can meet 4-6 princesses over breakfast, lunch or dinner. While it is expensive the meal comes with lots of character interaction. Belle, Snow White, Aurora and Ariel are pretty much a fixture but Mary Poppins and even Cinderella join the feast at times.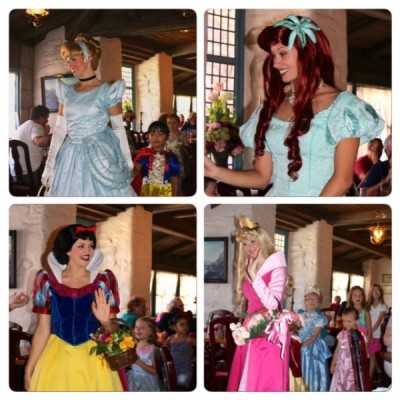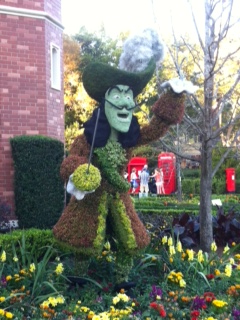 When looking to meet characters, you can always check the My Disney Experience app to find out who exactly is meeting and where.
Who would you like to see at Epcot? Have you met some of the rarely seen characters? Feel free to share your Epcot character encounters with us.