This post may contains affiliate links for your convenience. If you make a purchase after clicking a link we may earn a small commission but it won't cost you a penny more! Read our full disclosure policy here.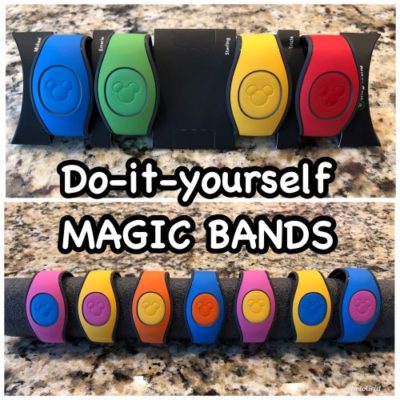 Have you ever had your kids choose their MagicBands and then by the time they arrive, the kids say "I didn't want that color"? Have you been trying to order the themed magic bands online but find that they are always SOLD OUT? Or if you have daughters like I do, then you know that being a little extra is always better than being plain and boring. So if any (or all) of these apply to you, then here's a do-it-yourself tip on how to add a little "extra" to your magic bands.
You will need:
1. MagicBands
2. Eyeglass screwdriver (I call this a baby screwdriver which drives my husband crazy. Make sure it's a Philips head)
3. Paper plate (do NOT attempt this without the plate)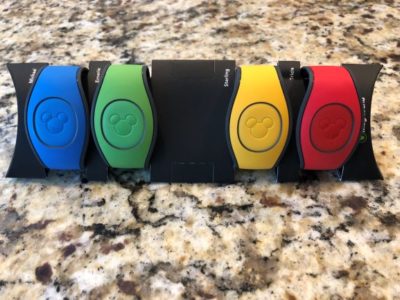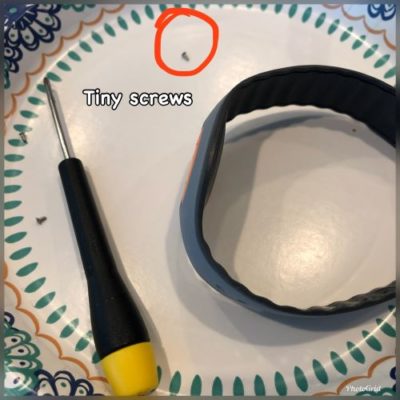 What you need to do:
On the underside of the Magic bands, you will find two little screws. Using the baby screwdriver, take out the screws and pop off the plate that holds the fob in place. This is where the paper plate comes in handy. You will need it to hold the little screws. My husband and I lost one of those screws on the granite counter one day and then knocked another one on the floor a few days later. Trust me when I say it is zero fun trying to find a screw the size of a flea once it has bounced out of sight on the floor!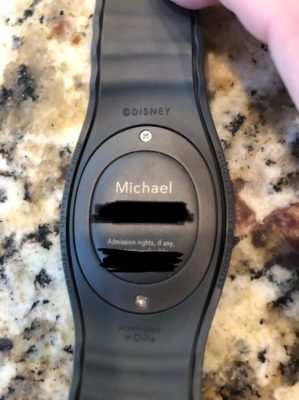 Make sure to unscrew all the fobs from the bands so you can then start mixing and matching the colors. Once you have determined which color fob will go with which band, double check  that you have the holes of the band on the bottom of the fob. Then snap the plate back into place covering the fob and replace the screws. Repeat until you have finished all the bands.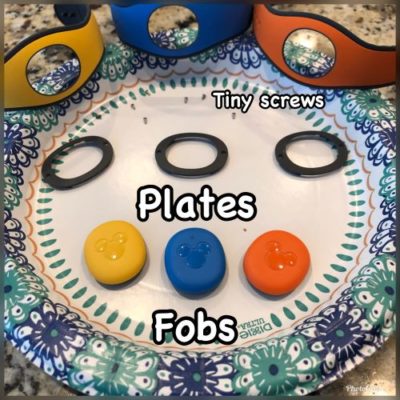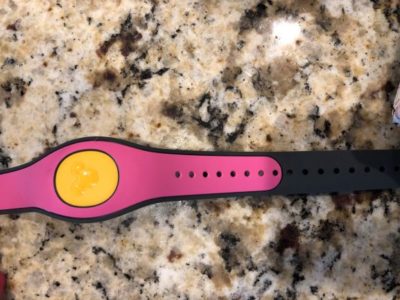 Voila!  Mix and match bands in minutes!
There you have it; you now have magic bands with a little extra pizzazz without having to spend any extra pennies. And your kids will love it!
And if you think you will be making any future trips to Walt Disney World, you now have a reason to hang onto your bands when you get home. Because more bands means more color options for the future!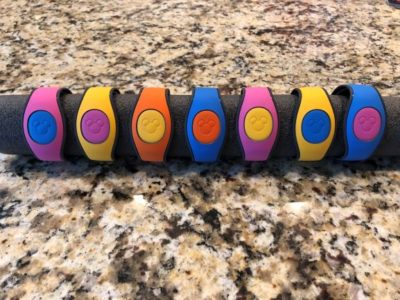 Warning – my 9 yr old wants to bring all her old bands on the next trip so she can coordinate with her outfits. So you may want to limit the amount of options if you are frequent visitors to Disney World.
What are some of your favorite DIY tips? Let us know your thoughts in the comments, or on Facebook or Twitter!
Did you like this article? Make sure to share it with your friends! Check below for easy ways to share!
Want to visit the Walt Disney World Resort? Contact The Magic for Less Travel for more information and a free, no-obligation quote.

Incoming search terms:
https://www themouseforless com/blog_world/change-magic-bands/
how to replace disney world magic band barriers
changing magic band color
how to hang disney magic bands
how to switch magicbands
https://www themouseforless com/blog_world/change-magic-bands/#:~:text=On the underside of the holds the fob in place