This post may contains affiliate links for your convenience. If you make a purchase after clicking a link we may earn a small commission but it won't cost you a penny more! Read our full disclosure policy here.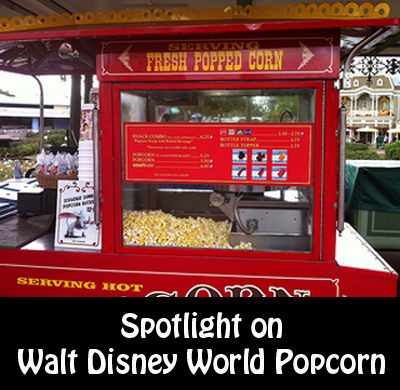 Walt Disney World Popcorn. There is legit something about it. For me, it's that first whiff of delightful goodness. It calls to me, saying, "Rikki, you know you want some popcorn." And of course, I immediately give in.
Yesterday was National Popcorn Day, a day that I was happy to celebrate! And yes, I wish I was currently enjoying Disney popcorn while writing this article.
To find Walt Disney World popcorn, all you literally have to do is follow your nose. The theme parks all feature popcorn carts themed to their individual land or area. Disney currently offers Pop Secret popcorn, as they are the official popcorn sponsor for the resort. This change happened about a year ago, but the popcorn still tastes pretty much the same as it always had. There is something so delectable about the Disney popcorn, even if it's something you can get in your local grocery store. Maybe it's because it's cooked in a kettle instead of my microwave. It smells so intoxicating and then when you take that first handful and enjoy it, it tastes amazing. Salty and buttery. Yummy!
And did you know that the Disney theme parks offer unique buckets to carry your popcorn in? Over the years, these buckets have ranged from sort of basic with Disney artwork, to incredibly fancy and elaborate novelty buckets. (Like Cinderella's Pumpkin Coach or a Tie-Fighter. Or Dumbo!) Of course, these buckets come at a price, but they are so cute, that you just can't help yourself!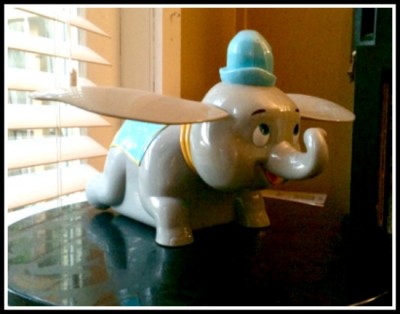 ©Lauren Becker
Also, currently, Disney is offering a promotion where if you purchase a bucket of popcorn, you'll be able to get refills for just $1.50! Talk about an awesome deal!
Of course, Disney offers more than just the butter version of popcorn. Did you know at Epcot, at one particular popcorn cart, you can choose from different flavors? Try sour cream and chive, buffalo bleu cheese, or cheddar. Oh and you can mix these gourmet flavors! The cart is located in Future World in between the Imagination Pavilion and The Land Pavilion and it is worth a stop!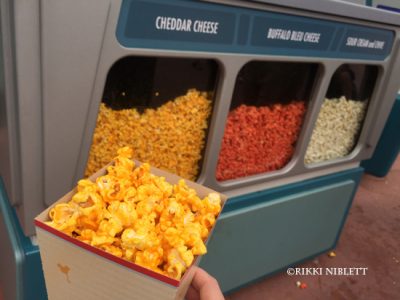 But that isn't the only type of popcorn you can get in Epcot. If you head back to Karamell-Kuche, you can get some of the best tasting caramel corn you've ever had. They use Werther's Caramel and oh my goodness, is it so indulgent! It's again buttery, but in a smooth and sweet way. You can even watch them make the caramel corn right there in the shop. They come in a small and large size bag. I almost always pick up the large because I know I'll be taking some home with me!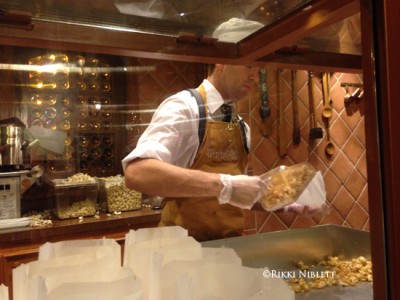 Speaking of taking some popcorn home with you. Did you know that at most large Disney merchandise shops, there is a section that focuses on food. And the popcorn is one of those treats that is pre-packaged for you. Main Street Popcorn Company was introduced in the middle of 2016 and they offer up a litany of different flavored popcorn to choose from. Options include maple bacon, kettle korn, siricha, Parmesan garlic, truffle, and churro.  Pick up a bag to enjoy when you return home and it's like having a bit of Disney after the trip!
Do you enjoy Walt Disney World popcorn? Also, which kind is your favorite flavor? Share in the comments.