This post may contains affiliate links for your convenience. If you make a purchase after clicking a link we may earn a small commission but it won't cost you a penny more! Read our full disclosure policy here.
You know how every day is some "special day." Recently we've celebrated National Cat Day, National Hug Day, and even National Donald Duck Day!  However, there are also many great days revolving around food!
We all know that Disney is full of great snacks and other goodies that are stand outs. We all have our favorites, it's true. So in honor of some upcoming "National Days", let's take a look at where you should celebrate these official holidays at Walt Disney World.
One of the most popular Disney delicacies has to be ice cream. There is just something perfect about grabbing a scoop or two in the parks or at the resorts.
Did you know that in 1984 President Ronald Reagan signed a Presidential Proclamation declaring July National Ice Cream Month? Ever since, the third Sunday in July is National Ice Cream Day. Where better to celebrate this day but at Walt Disney World? It is certainly not difficult because at Walt Disney World pretty much every day is ice cream day.
One great way to celebrate is by partaking in The Kitchen Sink at Beaches & Cream Soda Shop at Disney's Beach Club Resort. Eight scoops of ice cream, – that is a full gallon of frozen deliciousness, is topped with brownies, Oreo cookies, Milky Way bars, lots of fresh cream, sprinkles, peanut butter morsels, and chocolate shavings. And this is just a partial list of ingredients!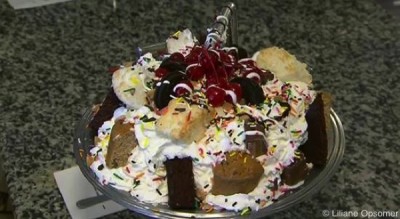 At Disney's water parks Typhoon Lagoon and Blizzard Beach the Sand Pail ice cream bucket comes with chocolate and vanilla soft-serve ice cream, cookie pieces, hot fudge, caramel sauce, strawberry sauce, whipped cream and sprinkles.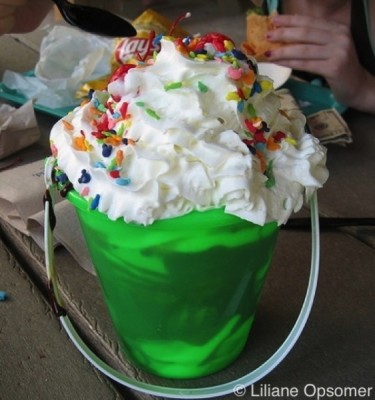 There is of course the iconic Mickey Premium Bar that we all know and love. There is no way around it, you have to have a Mickey shaped ice cream treat at least once.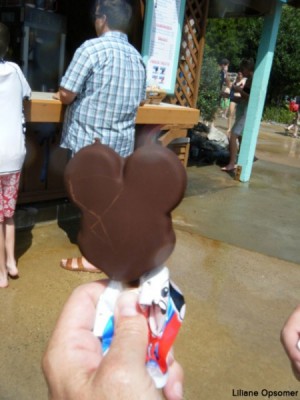 A fabulous grown-up treat is the super delicious Ice Cream Martini at L'Artisan des Glaces at the French Pavilion in Epcot. L'Artisan des Glaces offers 16 flavors of ice cream and sorbet. Then there is the funnel cakes with a slap of ice cream on top at the American Adventure pavilion at Epcot. But over at Disney's Art of Animation, you have lots of choices to pick from!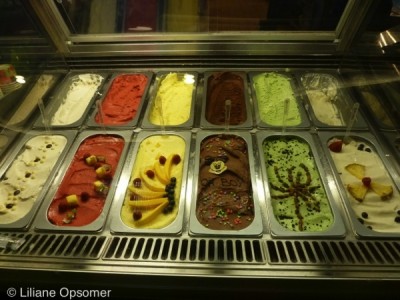 Another fun national holiday is National Hot Dog Day on July 23. How about celebrating with a Chili Dog from the Backlot Express at Disney Hollywood Studios? Casey's Corner at the Magic Kingdom is a classic when it comes to serving fabulous wieners and the specialty dogs at The Lunching Pad, in Tomorrowland are a good alternative. The sophisticated palate however will go crazy about the Macaroni & Cheese and Truffle Oil Gourmet Hot Dog at Fairfax Fare at Disney Hollywood Studios.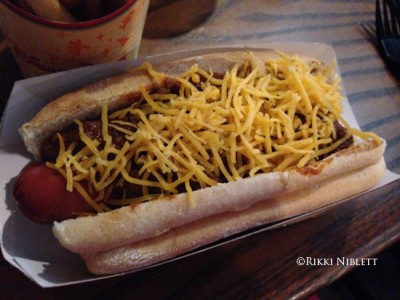 On August 10th we celebrate National S'mores Day. Once more, there is no better place but Walt Disney World to celebrate the occasion as the popular campfire treat is getting celebrity status year round at Fort Wilderness Campground and around several other campfires at Disney resorts.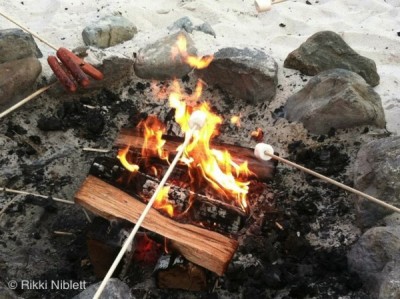 It is an easy treat to make back home. The ingredients are simple. The original treat consists of roasted marshmallow with a layer of chocolate bar sandwiched between two pieces of graham cracker, –or any variation thereof.
Several restaurants serve deserts with S'mores but my favorite is the one on the menu at the '50s Prime Time Café at Disney Hollywood Studios. Now the latest news is that it is no longer available on the regular menu, but still available as a gluten free desert. While I deplore the fact that it is no longer available on the regular menu, nothing stops us to enjoy the wonderful treat at home.
Would you like to try it? Here is a simple recipe for four which I made myself for guests using a toaster oven:
Ingredients for 4 people
4 whole graham crackers (each has 2 sections)
8 thin chocolate squares such as the dark 60% Cacoa Dark Chocolate square from Ghirardelli (you can also substitute the square with chocolate or Nutella spread)
12 large marshmallows (each marshmallow cut in half)
2-3 chocolate squares for decoration.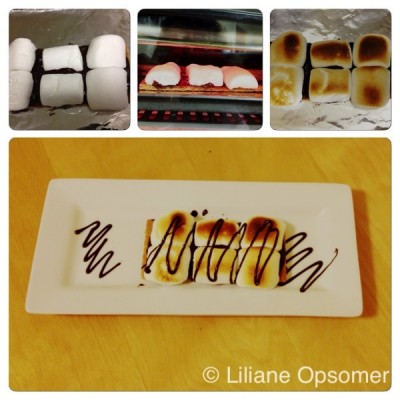 Place graham crackers on an oven-safe plate. Top with chocolate squares and heat in a hot oven or very briefly in the microwave. If you use chocolate or Nutella spread you do not need to do this step as the spread is already evenly spread over the graham cracker
Cut marshmallows in half and place over graham crackers
Put the desert back in the oven (or toaster) and broil until marshmallows are golden brown. This takes maximum 10-12 seconds in a toaster and a bit longer in the oven. Check constantly to avoid burning the desert
Put 2-3 chocolate squares in a small snack-size plastic bag and melt in microwave (maximum 30 seconds)
Squeeze all chocolate in one corner. Cut off a tiny triangle on one edge of the plastic bag and use for decorating the desert.
So what about the other National Days that celebrate other Disney treats we love? There is the International Waffle Day and who does not love a Mickey waffle? The origin of the day goes back to Sweden where it is celebrated in March. The United States however celebrates National Waffle Day in August, the anniversary of the patenting of the first US waffle iron invented by Cornelius Swarthout of Troy, New York.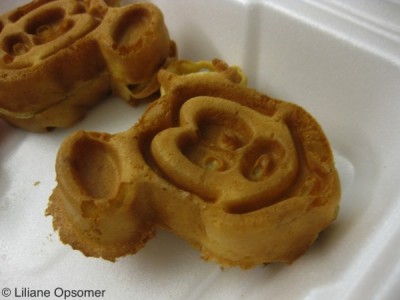 Another fun holiday is National Crepe Day, however this one is celebrated in February, and if you can't wait that long to get your fill of crepes, I suggest you try the giant one served at the France Pavilion in Epcot. It sometimes even comes with Mickey's face drawn in chocolate.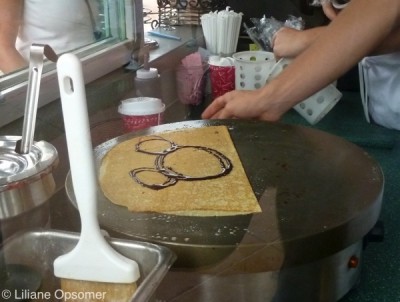 The National Days of the Year are a fun way to celebrate different events throughout the year. And bonus, there's almost always a way to tie a specific event around something at Walt Disney World! Which National Holiday is your favorite and how would you celebrate it at Disney?
Incoming search terms: