This post may contains affiliate links for your convenience. If you make a purchase after clicking a link we may earn a small commission but it won't cost you a penny more! Read our full disclosure policy here.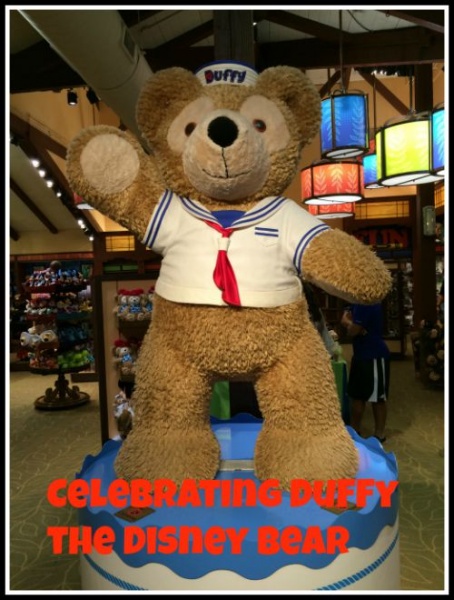 Some people love Duffy the Disney Bear and some not so much. Duffy may have just been a marketing ploy by Disney to sell more merchandise, but I, along with many, many other, love this adorable, cuddly Disney bear.
Duffy the Disney Bear originated at the Tokyo Disney Resort in the early 2000s to keep Mickey Mouse company on his journeys and he soon made his way overseas to the U.S. Disney Parks, where you could find his merchandise, as well as meet the bear himself…but perhaps not for much longer.
Due to a low demand to meet him, Disney's California Adventure removed Duffy the Disney Bear's meet and greet location in 2014. The only current place to meet Duffy in the U.S. Disney Parks now is at Epcot in Walt Disney World. Duffy currently has his own meet and greet pavilion located at the entrance to World Showcase in Epcot. Unfortunately, Duffy's meet and greet at Walt Disney World is rumored to end on October 3, 2015. I'm personally super sad about this, as Duffy is one of the most personable and lovable characters that I have met at any of the Disney Parks, so to celebrate our favorite teddy bear, I thought I would show the many faces of Duffy the Disney Bear!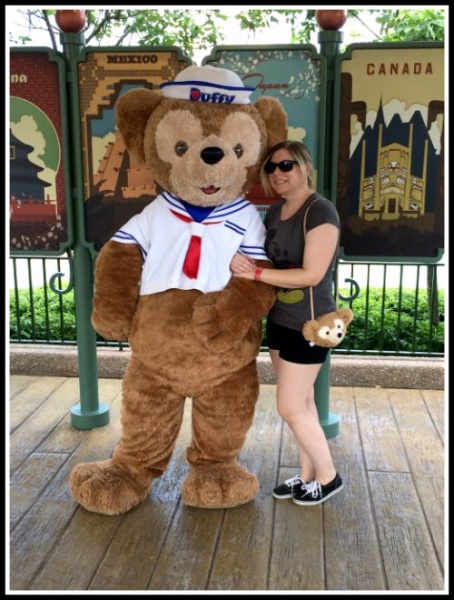 Duffy typically meets guests in his classic sailor outfit. I love Duffy's nautical vibe and even purchased his sailor outfit for him to wear when I took my first Disney Cruise last year (all Duffy outfits are sold separately). Doesn't he look great?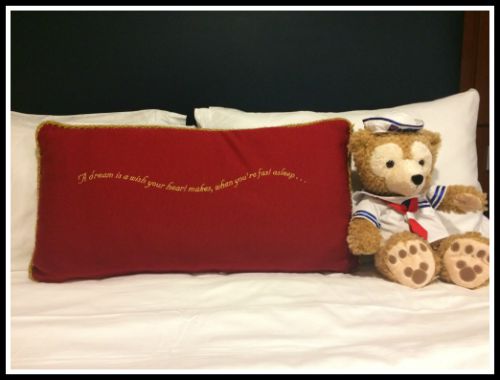 During the Halloween season, Duffy greets guests in his pumpkin costume! While I love Duffy's sailor outfit, Halloween is my absolute favorite holiday and I think his pumpkin outfit suits him perfectly.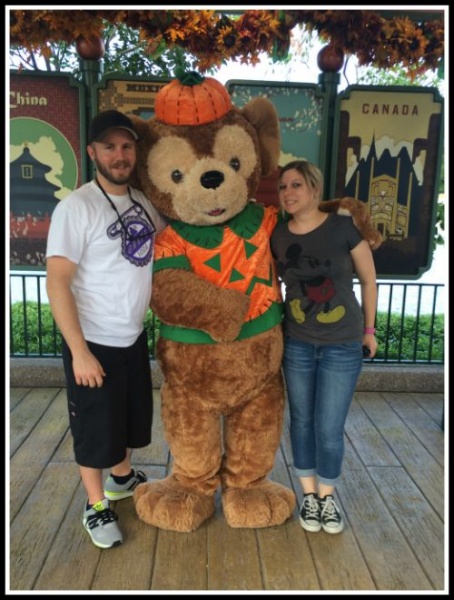 Because Disney loves to celebrate the holidays, Duffy also has a special look for the Christmas season. This time he greets his guests dressed as Santa! Who wouldn't want to give jolly old Saint Duffy a big hug?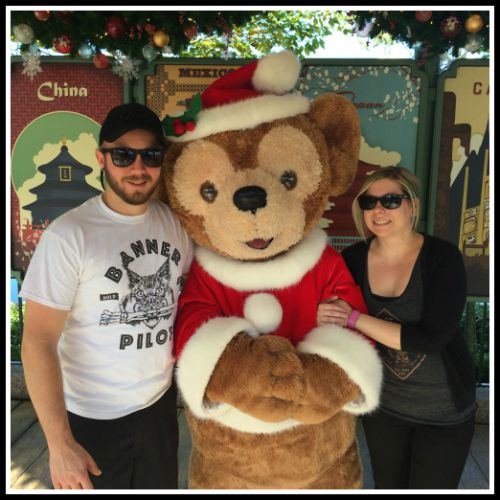 While Duffy might not be at his peak popularity in the U.S. Disney parks, in Japan he is so popular that his merchandise flies off the shelves to quick and his meet and greet times are typically hours long. Not only can you get themed outfits for Duffy at the Tokyo Disney Resort, but you can get limited edition holiday-themed Duffy merchandise for practically every holiday and season that Japan celebrates.
In fact, Duffy has his own celebration at the Tokyo Disney Resort called Journeys with Duffy, to celebrate his 10th anniversary in the parks. During this celebration, guests can purchase limited edition merchandise and snacks, enjoy special decoration in Tokyo Disney Sea, and meet with Duffy.
Because of Duffy's extreme popularity at the Japanese parks, Shellie May and Gelatoni were created. Shellie May and Gelatoni are friends and companions of Duffy the Disney Bear and their merchandise is currently only available at Tokyo Disney Resort and Hong Kong Disneyland. Because I had to have a companion for my Duffy bear, my fiancé was kind enough to have my very own Shellie May shipped to me all the way from Tokyo for our anniversary last year.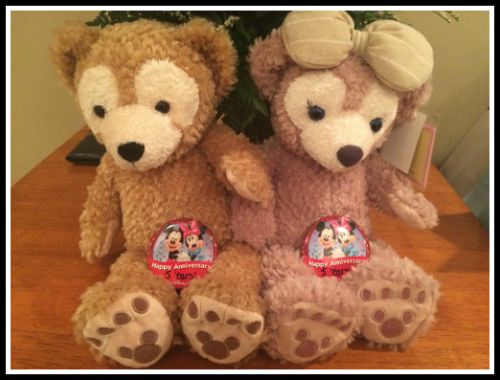 I will be so sad if Duffy leave the U.S. Disney Parks and hope that his meet and greet will be brought back someday. If you plan to visit Walt Disney World before October 3rd, make sure you stop by and give Duffy a hug because after that it may be too late!
Duffy, thank you for all the great memories! We'll miss you!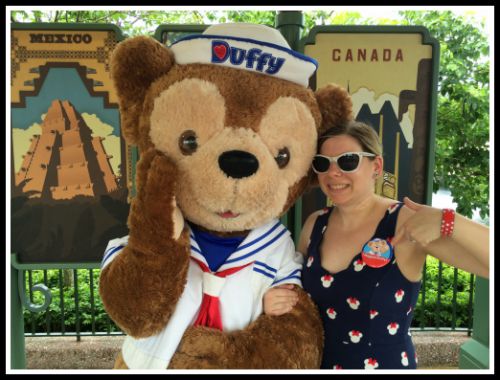 Have you had the chance to meet Duffy the Disney Bear? Which one of his outfits is your favorite?
Incoming search terms:
https://www themouseforless com/blog_world/celebrating-duffy-disney-bear/
https://www themouseforless com/blog_world/celebrating-duffy-disney-bear/#:~:text=Duffy the Disney Bear originated perhaps not for much longer