This post may contains affiliate links for your convenience. If you make a purchase after clicking a link we may earn a small commission but it won't cost you a penny more! Read our full disclosure policy here.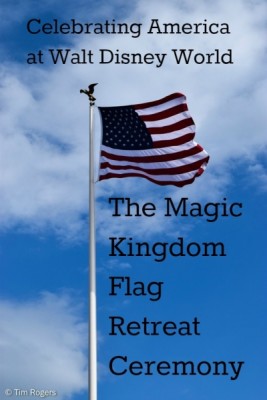 If you have ever been near the entrance to the Magic Kingdom around 5:00 p.m., you may have noticed a special ceremony occurring in Town Square. This is the Flag Retreat Ceremony, and is one of the oldest traditions of Walt Disney World.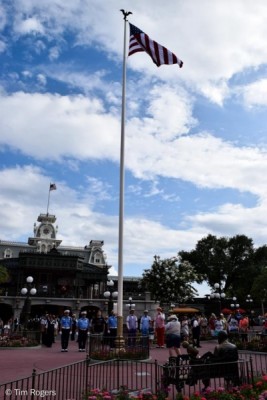 This ceremony brings together most of the Main Street Cast Members, including the Operations and Security staff, as well as the Dapper Dans and the Main Street Philharmonic (Note: the day I attended this and took pictures the Philharmonic had the day off so a recording was used in their place). Additionally, the ceremony features a Veteran of the Day.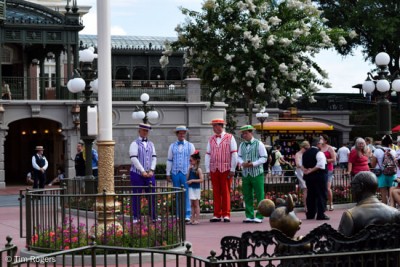 The ceremony right at 5:00 p.m. with a patriotic fanfare from the Main Street Philharmonic, generally played from the Train Station. From there one of the Dapper Dans will introduce the ceremony as well as one or two children who will lead everyone in the Pledge of Allegiance.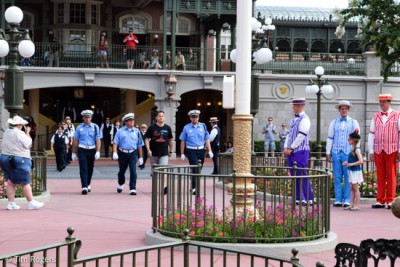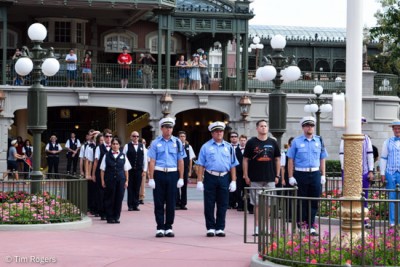 From there, you will see the Main Street personnel lower the flag over a rendition of the National Anthem, and then fold it into the traditional triangle while God Bless America is performed.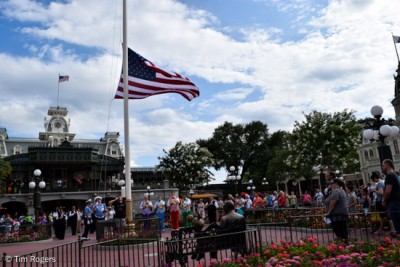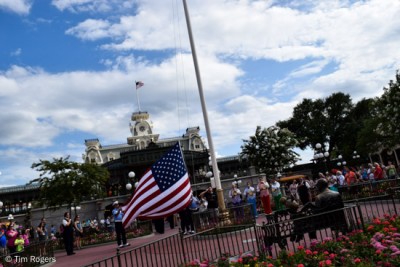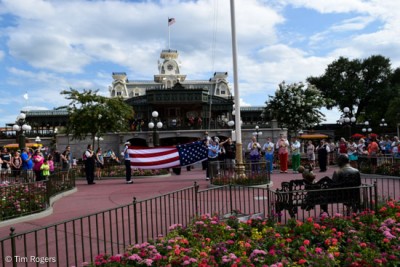 The flag is then presented to the honorary veteran of the day, who is introduced and also presented with a certificate and pin commemorating the event. After this introduction, the musicians perform a medley of the service songs of the branches of the U.S. Military.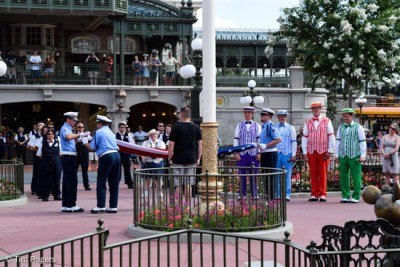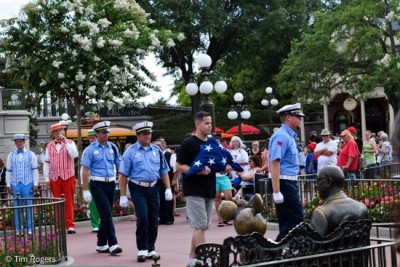 The ceremony concludes with the participants marching down Main Street.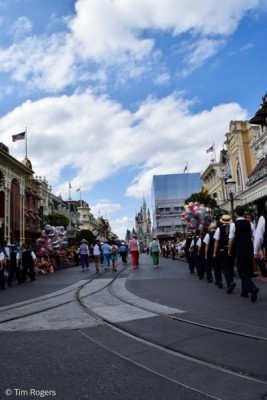 As we enter the weekend celebrating America's birth, opportunities to celebrate your patriotism will abound. However, this ceremony is something special you can do whatever day you happen to visit, so next time you are in the Magic Kingdom around 5:00 p.m., you should make it a point to head to Time Square, reflect a moment, and honor America.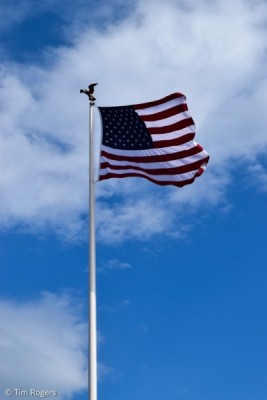 Have you ever stopped to see this moving ceremony or even participated in it?