Celebrate the Magic at Disney's Magic Kingdom
|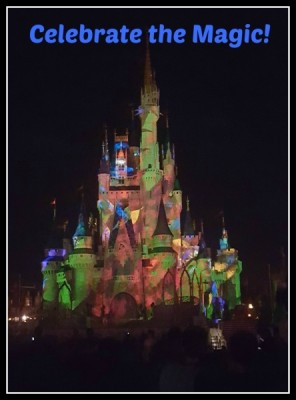 Nighttime is my favorite time to be at the Magic Kingdom. Even though I love this park during the day, I often plan my trip to be able to stay until closing. Most of my favorite attractions are just so much more thrilling once the sun goes down. Thunder Mountain seems more wild in the dark, the Haunted Mansion seems creepier at night, and the drop on Splash Mountain seems so much more dramatic.
In addition to the rides, there are some can't-miss nighttime shows. I enjoy the Main Street Electrical Parade and no evening at the Magic Kingdom seems complete without the Wishes Nighttime Spectacular. My favorite show, however, is Celebrate the Magic.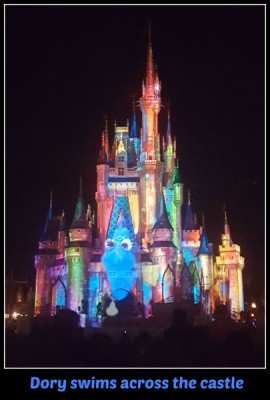 Each night, the Cinderella Castle that we know and love is transformed when scenes and characters are projected onto the castle. I am not sure who came up with the idea of projecting images this way, but it is pure genius!
The castle is bursting with light, color, and music during this 10 minute show. You can watch Celebrate the Magic from anywhere on Main Street, but if you are able to secure a spot up close, the view is amazing.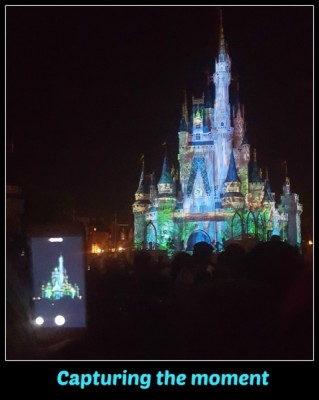 As with most of the nighttime productions, it is best to scope out a spot a little bit early. I personally like to watch from around the Partners Statue. It is close enough to have a great view of the details, but far enough away to see the castle as a whole.
During the show, the surrounding lights are dimmed, so that is something to keep in mind if you are trying to move around the area. It is dark and often crowded while the show is going on, so it is not the best time to make your way to the exit.  Trust me, you don't want to miss this show anyway!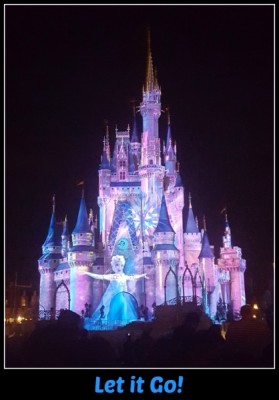 Many Disney favorites make appearances during the show. Even some characters that don't get much time in the spotlight like Wreck it Ralph, Peter Pan, and Alice in Wonderland are part of the celebration. Of course, the more recent characters appear as well, like Anna and Elsa. Did you really think you could make it through a Disney show without someone singing Let it Go? The show ends with a finale of fireworks, not as big and spectacular as Wishes, but just enough to leaving the crowd cheering.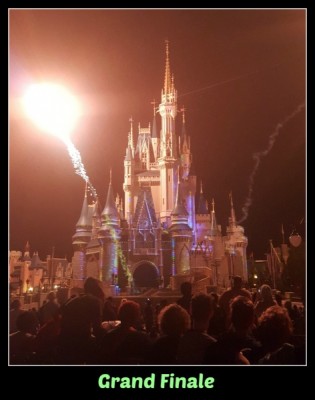 Celebrate the Magic usually occurs once or twice nightly. You will want to check the times on the My Disney Experience app or pick up a guide at the front of the park as you plan your day at the Magic Kingdom.
If you haven't had the chance to see Celebrate the Magic, check it out! Let me know what you think in the comments!