This post may contains affiliate links for your convenience. If you make a purchase after clicking a link we may earn a small commission but it won't cost you a penny more! Read our full disclosure policy here.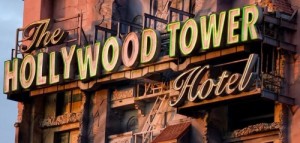 The Oxford Dictionary defines a thrill ride as a ride at an amusement park that makes you feel very excited and frightened at the same time. Disney defines it by these 11 rides: Big Thunder Mountain Railroad, Dinosaur, Expedition Everest, Kali River Rapids, Mission: Space, Primeval Whirl, Rock 'n' Roller Coaster, Space Mountain, Splash Mountain, Test Track and (my favorite ride at WDW) The Twilight Zone Tower of Terror. I define it as rides I love! My wife … well, not so much.
So what can you do if you don't like thrill rides? According to Disney's website, if you take out the 11 thrill rides, there are still over 90 attractions throughout the four theme parks that you can enjoy on your Disney vacation. That number doesn't include the shows, fireworks, and other entertainment that you will find throughout the parks. It also doesn't include meeting your favorite Disney characters.
My suggestion on the thrill rides … research the parks before you leave. As mentioned previously, my wife does NOT generally like thrill rides. However, she always rides Test Track … and is getting closer to riding Big Thunder Mountain Railroad and Splash Mountain. Why? She read about Test Track and realized that our family car went faster than the cars on Test Track. Splash Mountain only has one major hill (but it is a big one). Big Thunder Mountain Railroad doesn't go that much faster than Goofy's Barnstormer (at least that is what my daughter told her). The point is, research might make your feel better about trying a new ride at the parks.
For those of you that have family members who like thrill rides, go in line with them. Most people don't know that there are "chicken exits" on all of the thrill rides at Disney. I recommend going in line and seeing the inside of Expedition Everest, Test Track, Rock 'n' Roller Coaster, Tower of Terror and the others. The line ques tell a great story before you get to the actual ride. Then, just tell a cast member that you have decided not to go on the ride. One note though, for some reason, the "chicken exit" on Tower of Terror is via an actual elevator … it's good to know that someone on Disney's design team has a sense of humor.
As you can see, there is so much more to do in Disney than just the thrill rides. So, if thrill rides aren't your cup of tea, then skip them. You will still have a wonderful and magical Disney vacation. Speaking of tea cups, my wife says you may want to skip them too.
Incoming search terms:
https://www themouseforless com/blog_world/but-i-dont-do-thrill-rides/
https://www themouseforless com/blog_world/but-i-dont-do-thrill-rides/#:~:text=The Oxford Dictionary defines a frightened at the same time