This post may contains affiliate links for your convenience. If you make a purchase after clicking a link we may earn a small commission but it won't cost you a penny more! Read our full disclosure policy here.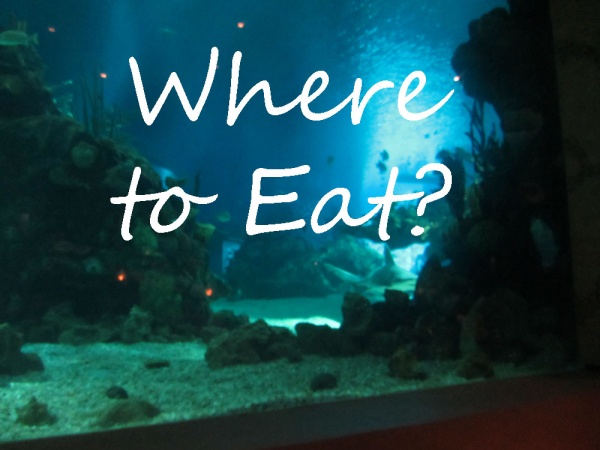 Throughout my last few blogs we have worked through steps to make your Disney vacation planning easier.  We have talked through Step One which is researching.  I  explained that taking some time to go through some websites, books, or even Facebook pages can make a huge difference as you will become more comfortable with the world that is Disney.  Step Two was making sure you know the goal of your trip. Do you want to do Disney all day or take breaks?  Are visiting just Disney or seeing other area of Florida?  Finally in Step Three we got into determining where you want to stay while at Disney.  Now that you know what you want out of your trip and where you'll be resting it is time to think food!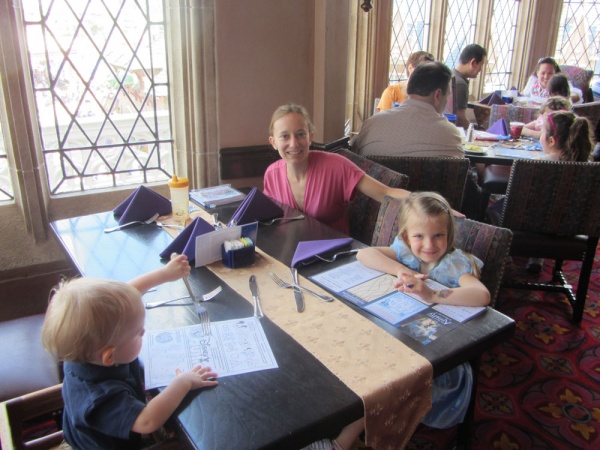 When on vacation people love to eat and Disney World is a great place to do just that.  With over 100 restaurants Disney provides travelers with an abundance of food choices while visiting.  Disney has three different levels of food service options to choose from while in and around the Disney parks:  table service (TS), quick service (QS) and snacks (S).
Table service meals are sit down meals that are usually one of three styles: buffet, family style or you order from a menu.  These are usually higher priced meals ranging from $20 per person up to $60 or higher per person.
Quick service meals are grab and go meals.  They will offer you burgers and sandwiches in most places; however, you are able to find some specialty quick service meals in each park.  Quick service meals range from $8 per person to around $20 per person.
Snacks are just that.. snacks.  Disney has so many snack options from the famous Mickey bar to the best popcorn around.  Snacks usually range from $2 to $8 a piece.
When discussing the goal of your trip, it is important to discuss food!  Does your traveling party want to sit down?  Do they want to eat on the go?  Does your princess just have to eat with the princesses?  Does your little one only eat mac and cheese?  These questions are important to hash out before deciding on where and when you want to eat.
Once you know the goal of your dining experience, then you can start looking at what restaurants you'd like to visit while at Disney.  As you are planning, make sure to go and look at menus from different restaurants.  It is important to know that even though it is a top rated restaurant, it might not provide food that your traveling party particularly likes. There are so many restaurants to choose from, it is easy to get overwhelmed.
To help keep my meltdowns to a minimum while deciding on food, I once again make a spreadsheet for restaurants and start by crossing off ones I know my traveling party won't enjoy due to the food served, location or style and star or highlight the ones that are must dos.  Always keep your goal in mind as that will help drive your decisions when it comes to food.  Don't force yourself or your traveling party into meals that they don't want or need just because a website says it is the best.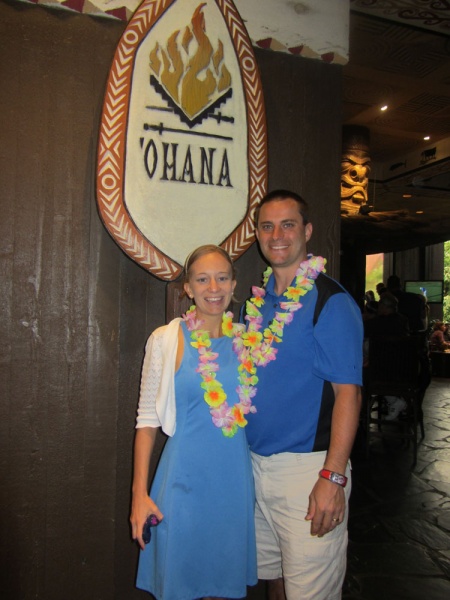 After making your restaurant choices, there are still a few more decisions to make relating to food.  If you decided to stay on Disney property in step three, then you also have the opportunity to use one of the three Disney Dining Plans offered by Disney World.  These are prepaid dining plans that you can purchase before your trip.
Dining plans come in different levels there is deluxe, standard and quick service dining plans.  Each of these plans provide a variety of different combinations of the Table Service, Quick Service and Snack options.  Again you have to decide what will work for your traveling party.  If you are more of a snack and on the go family, a dining plan might not work for your as it does lock you into a specific amounts of meals.  On the other hand, if you know that you have to sit down once a day to relax and have a good, solid meal then a dining plan would work for you because not only can you pay for these meals ahead of time, but the dining plans give you that security that meals are planned.
Before deciding on a dining plan, I would suggest looking into what each plan offers and then review your goals and the restaurants that are must dos.  If there are a lot of table service meals, a dining plan might work better for your party, but if you are seeing more quick service meals, maybe you'd rather pay as you go.  I personally love the dining plan option as I like being able to prepay before the trip and I find the plan makes dining less stressful while on vacation as everyone can order what they want instead of deciding who orders fries, who can share drinks and so on.  Disney's dining plans are an extra perk that many find helpful when planning their meals throughout their vacation.
Another choice that comes up with dining and food is reservations.  Those staying on property can make reservations up to 180 days before their vacation.  Again, if you are looking at a lot of table service meals, I would highly recommend making reservations before leaving home.  Restaurants throughout Disney book up quickly and you don't want a meltdown by your princess when she isn't able to eat with Cinderella because you didn't have a reservation scheduled.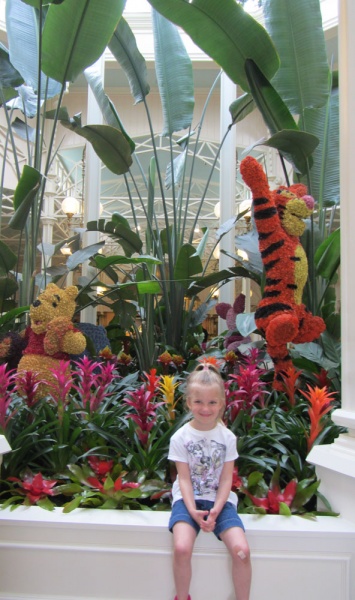 Disney provides so many food options that one thing is clear- you should never go hungry at Disney.  Before making any major food choices, make sure to talk to your traveling party and determine what style of eating would be the best for everyone.  Then you are able to dive into restaurants and see what would fit your style the best.  I love eating while at Disney and hopefully these easy tips will help you enjoy it as well.
Next we will get into the best step yet- RIDES!
What are your thoughts? Are you more of a Quick Service diner or do you tend to lean more towards Table Service meals? Let us know how you do your best dining planning!