This post may contains affiliate links for your convenience. If you make a purchase after clicking a link we may earn a small commission but it won't cost you a penny more! Read our full disclosure policy here.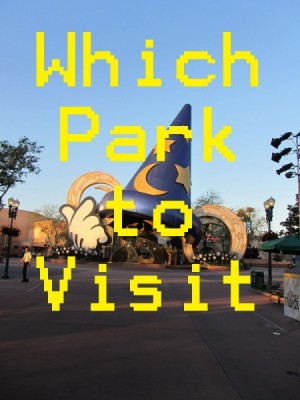 In my last four blog posts we have broken down Disney vacation planning into four easy steps to make your planning less stressful.  First was researching giving us more knowledge about Disney while making us feel less overwhelmed as we planned.  From there we moved onto talking to our travel party to determine our goal.  Knowing what people want out of a Disney trip is extremely important.  Resorts came next as we decided where to stay during the vacation and finally we looked at food.  Determining what dining plan to use as well as what type of reservations we needed were all important in step four of planning.  In this blog post, we will finally get to our fifth step which is deciding when to visit each park and how long to visit each.
Although you would think this would be earlier on in the planning of a Disney trip, I have found that this actually comes later on in my planning.  I need to know where I want to eat and what my party's goals are before determining where we are going each day.  When I start to plan this step, I use a variety of different resources.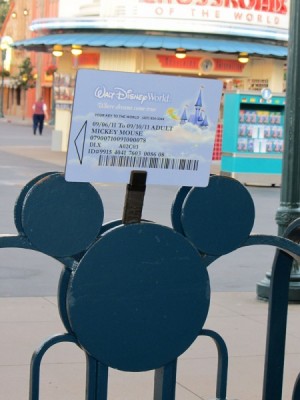 Extra Magic Hours
These are bonus hours that guests staying on property (at a Disney resort) can take advantage of while visiting.  They are extended hours  both in the morning for early risers and late into the evening for those night owls.  Again, you need to know your traveling party.
We are an up early type of family so making early extra magic hours was fine; however, trying to stay up late wasn't going to happen so evening extra magic hours were out.  It is always a good rule of thumb that if you are unable to make early extra magic or late extra magic hours to avoid the park that is hosting it that day.   Many don't purchase parkhoppers so if they were there early they have to stay late making it a busier park for the day.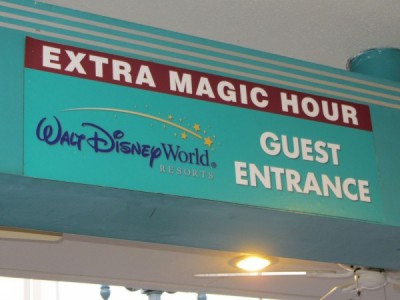 2.  Crowd Calendars
This is another tool that I use a lot when planning which parks to go to.  There are a variety of sites that provide suggestions and crowd levels for each day.  Most of these sites don't suggest the park with the extra magic hours so take that into consideration.  If your family can make it early, then head to extra magic hours in the morning and use the crowd calendar to determine where you want to be in the afternoon.  I would say I use these as suggestions not a law when planning.
3.  Favorites
This would seem like an easy one, but don't forget to take into consideration favorites of your traveling party when determining which parks to visit.  If you have a park that is a favorite, plan more time there; however, if there is a park your family isn't as excited for it is okay to skip it or limit your time visiting it.  When looking at this make sure to go back and review your goals of your travel party.  Is it to try to hit as much as possible while visiting?  Or is it to hit your favorites as many times as possible?  This will determine where you want to spend your time
4.  Food
Again we all love to eat and Disney is an amazing place to do this at.  Look back at your reservation must dos and use that to guide which parks you might need to be at during food time.  If your daughter just has to eat with Cinderella, you will want to make sure you make reservations at the castle and plan to be at Magic Kingdom that day.  Although you are able to park hop (if you have purchased that option) we have learned that traveling between parks for reservations can be stressful, so we plan our parks around our reservations as well.
Disney World has so much to offer that it can be overwhelming determining which parks to be at when.  I have learned that by reviewing extra magic hours, crowd calendars, our favorites, and food reservations we are able to make the decision a little easier.
Planning a Disney World vacation can be extremely stressful and overwhelming for how big it is.  Breaking it down into five easy steps makes it less stressful and more magical.