This post may contains affiliate links for your convenience. If you make a purchase after clicking a link we may earn a small commission but it won't cost you a penny more! Read our full disclosure policy here.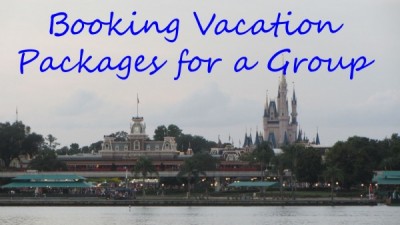 Booking Vacation Packages for a Group
In my previous post, I talked about how I am planning a Disney vacation for my family, my parents as well as my sister and brother-in-law.  My previous post discussed how it is important it is to talk about items such as how long everyone wants to stay, when everyone wants to go and when people want to book.  All of these items are important prior to booking a Disney vacation package.  In this post, I will talk through how we booked our Disney vacation packages for the whole group.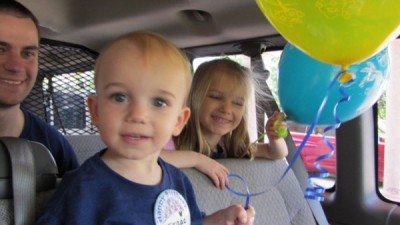 Where to Stay?  We Love Disney's Magical Express
First of all, a large conversation needs to be had regarding where everyone wants to stay.  Although my husband and I love to stay on Disney property, it has been a while since my parents have done so as they normally go through their timeshare.  After talking them through what we feel are the advantages of staying on Disney  property (free transportation, easy access to the parks, extra magic hours and Disney hospitality) we all agreed that we would all stay on property.
If you know about Disney's resorts, you know that our decision regarding where to stay just started as Disney offers a variety of options from value to moderate to deluxe.  We all could quickly agree that we all wanted our own rooms (we love each other, but time away is important to us) so that helped us narrow our price range to moderate resorts.  Although all of Disney's moderate resorts are somewhat equal, because of the atmosphere, recent update and food options we went with Disney's Caribbean Beach Resort.  Knowing this helped us start our vacation planning.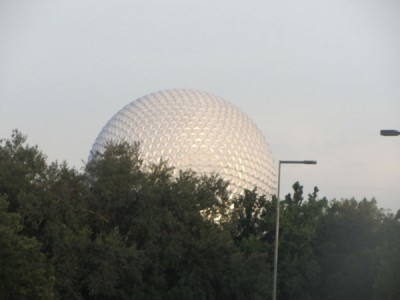 Park Hopping is a Bonus
Our next decision regarding a vacation package was tickets.  Obviously we knew we needed tickets but once again we had to determine how many days as well as if we wanted to add the park hopper and water parks.  The joy of Disney is that everyone can determine what works for their party.  My husband and I like the park hopper option as well as having tickets for the day we fly in and fly out.  My sister and her husband don't necessarily feel like they need tickets for every day we are there as they enjoy the pool and Disney Springs.  Again it is nice that everyone can choose to do their own thing.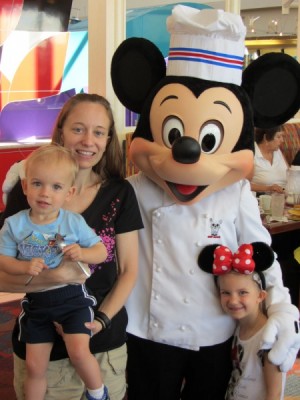 Chef Mickey's
When staying on Disney property,  you have the added option of a dining plan.  This was our final decision regarding our vacation packages.  Again Disney allows everyone in the group to choose what works for them.  My husband and I really like the dining plan as we like knowing our major expenses are paid for prior to being on vacation.   We have also done the math to make sure we get our money worth when we are there.  Character dining is big for us making the dining plan a good investment for us.  My parents have never used the plan before but also like the idea of having it paid for ahead of time.  My sister and her husband feel like they won't eat enough to make the plan worth the cost. They would rather pay out of pocket as they go instead of prepaying for food they may not eat.  Once we had all made these decisions we were ready to book our trip.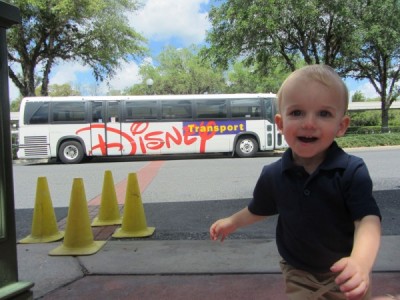 We Love Disney's Transportation
Prior to booking another decision has to be made, however.  As a group, you have to decide if everyone will book their own trips or if everyone will book under one person.  We decided with my crazy love for Disney that I would be the lead on all the reservations.  I was able to book three different Disney packages through My Disney Experience online and then tying the reservations to my mom and sister and then inviting them to be my friend through this program.  Once I booked them, I later called and talked to a cast member  to make sure all three reservations  were linked and connected as traveling together for room purposes.  I was also able to add our different celebrations at that time.
Prior to booking a Disney vacation whether it is for a group or for your family, talking through the resort, ticket and dining options it important.  Our next major decision will be about dining reservations.  I will share how we make that decision as well.  Happy planning.
What tips do you have for those who are booking vacation packages for groups? Share in the comments.