This post may contains affiliate links for your convenience. If you make a purchase after clicking a link we may earn a small commission but it won't cost you a penny more! Read our full disclosure policy here.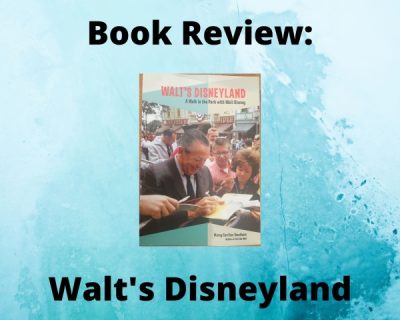 Learn about classic Disneyland attractions in this book!
I know a lot about Disneyland. Like, A LOT a lot. You know those quizzes that pop up from time to time with some catchy title like "How Much do You Know about Disneyland?" I ace them. Articles called "50 Things You Never Knew About Disneyland"? Um, for me it's probably "Zero Things you Never Knew About Disneyland."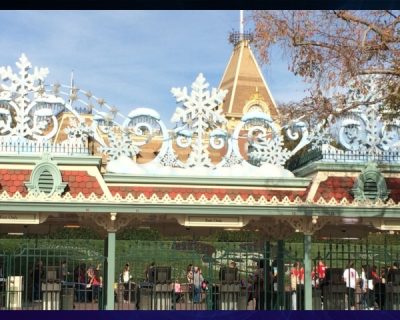 Learn about Outside Disneyland on page 18
So when I read about a brand-new book being released entitled "Walt's Disneyland: A Walk in the Park with Walt Disney," by Marcy Carriker Smothers, I wanted to have it because I thought it would make a nice addition to my book collection.  I didn't expect to learn anything.

Boy, was I wrong.

This book is chock full of information about the history of Disneyland that I didn't know. There are multiple stories about Walt's involvement that were completely new to me. And the photos! So many photos that I had never seen anywhere else.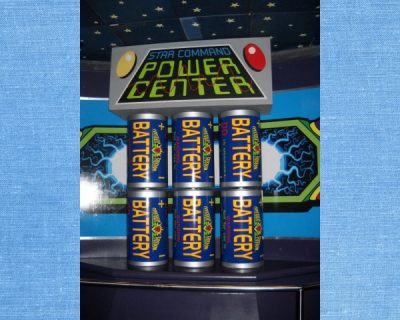 What artwork once graced the area that Buzz Lightyear's Astro Blasters is in?  Page 138.
Part of what makes this book so much fun to read is its unique layout. Rather than telling the story of Disneyland's early years chronologically, the author decided to use a map of Disneyland Park as her inspiration. It is as if you are quite literally taking a walk through the park along with Walt and people who knew him personally. The author stops at each attraction to share wonderful stories about its history.

And that's the second thing that makes this book unique. The author only includes quotes from either Walt himself or people who personally knew him. Because of this, the book feels intimate and conversational.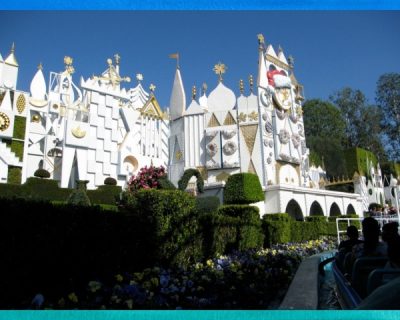 Learn about it's a small world on page 123!
I don't want to spoil any of the wonderful gems to be found in Walt's Disneyland, but I just want to give a few examples of what you might find. One of my photos is of the exterior of Disneyland, with the train station clearly visible, but with the floral Mickey head not yet planted. The sign that says "Population 5,000,000" is already up, even though the park had not yet welcomed any guests!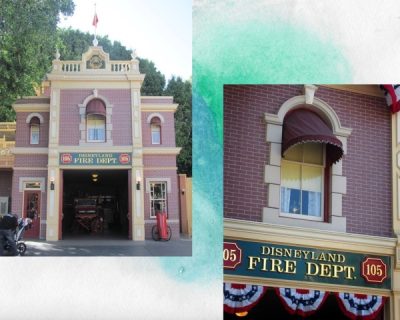 Firehouse, and what's above it, page 34.
There's also a wonderful photo of Walt with a model of the Mark Twain Riverboat, and this photo is accompanied by a quote from Admiral Joe Fowler about how much Walt loved this attraction.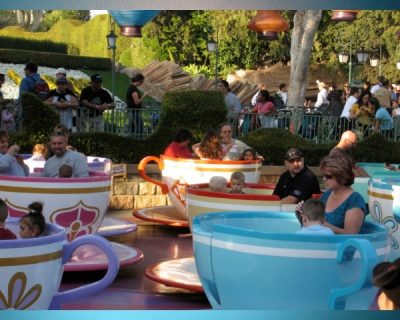 Mad Tea Party, Page 122
The section on Tomorrowland in Walt's Disneyland is perhaps my favorite, simply because hardly any of the attractions described are still in the park. I did get nostalgic when they describe the PeopleMover, although I'm happy I can still ride it at Walt Disney World!

Hands down, my favorite photo found in Walt's Disneyland, is of an unusual item found in the Disney archives. It is a letter that was handwritten by a young boy who had snuck into the park without paying. In the letter, he apologizes and includes the 50 cents admission price. (His mother made him do it.)

All in all, I cannot recommend this book enough. It's not just a history of the park and its development. It's not just a biography of Walt Disney during this important time in his life, although so many details are covered here.

It's a love story: the story of Walt Disney's devotion to the Happiest Place on Earth.


Have you read Walt's Disneyland: A Walk in the Park with Walt Disney? Share your thoughts in the comments or on Facebook or Twitter!
Did you like this article? Make sure to share it with your friends! Check below for easy ways to share!  
Want to visit a Disney Destination? Contact The Magic for Less Travel for more information and a free, no-obligation quote.

Incoming search terms:
https://www themouseforless com/blog_world/book-review-walts-disneyland/